DreamWorks' Trolls Sparkles with Laughs and a Good Lesson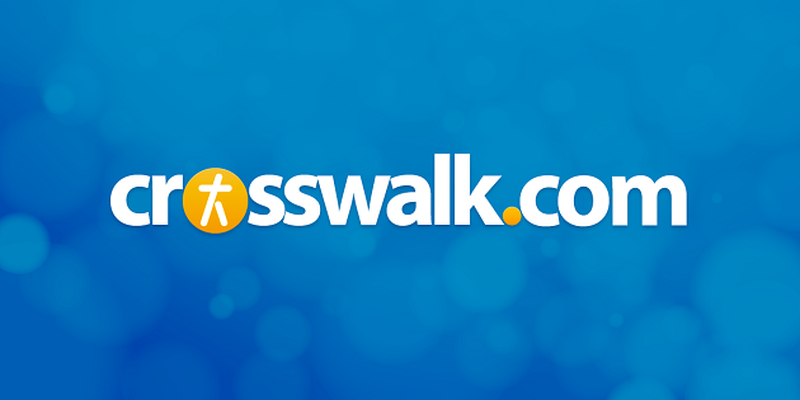 A delightful family fairy tale about two emotionally opposite groups of feuding creatures is surprisingly clever and engaging. In a year filled with mediocre animated offerings, Trolls shines (or sparkles) through the gloom with a fun story and a fresh message about the pursuit of happiness. 4 out of 5.
 
Synopsis
This largely forgotten franchise of ugly dolls popular 20-30 years ago is back on the scene anchored in a creative new story bursting with colorful originality. Twenty years ago, Troll King Peppy (Jeffery Tambor) led his people on a daring escape from the clutches of the evil Bergens who consider Troll-kind a delicious delicacy. Freed from their place on Bergen holiday menus and hidden in the forest, the Trolls are now free to live their lives without fear of being dinner. And live they do in a sunshiny existence of carefree dance parties and rainbow-filled scrapbooking sessions. Now Peppy's daughter and future Troll leader Poppy (Anna Kendrick) must continue to keep her eternally joyous and delightfully oblivious people safe when they are rediscovered by a Bergen chef (Christine Baranski). As their existence is once again put in jeopardy, Poppy is forced to enlist the help of Bergen expert Branch (Justin Timberlake), a survivalist curmudgeon and the only Troll who doesn't ascribe to the typical Troll lifestyle of music, dance and hugs.
 
What Works?
The characters of Trolls are engaging, due mostly to the extremely talented cast. The odd couple Kendrick-Timberlake duo is pitch perfect, and Zooey Deschanel as the marginalized Bergen Bridgit, shines in an unforgettable voice performance. The comedy is mostly clever and not too silly for adults. The integration of music with the story is delightful, utilizing both familiar and original songs throughout the film (it certainly doesn't hurt that the movie's signature song, Timberlake's own "Can't Stop the Feeling," has been tearing up the charts this summer). The full throttle attitude of rainbows and happiness, juxtaposed with all the the things trying to eat the Trolls, makes for some hilarious moments. The cinematography is radiant, gorgeous and so painstakingly tactile you would swear that it actually exists outside the animators' laptops. The film's message is unusual (for a kids' movie) and inspiring.
 
What Doesn't?
The buddy comedy plot, in which a happy extrovert is forced to find common ground with a grumpy introvert, is not particularly original. The film spends a little too much time on one or two overdone subplots. The ensemble of secondary characters could have been given more screen time at the core of film, because some really talented actors end up as little more than window dressing. As with every kids' movie that comes from a major studio these days, you can just see the annoying mountains of merchandising set up to entice little eyes.
 
Christian Worldview Elements / Spiritual Themes
Almost every movie made for kids has one of two themes these days: 1) Be yourself, or 2) Follow your dreams. So if you have kids you may appreciate that this film's look at what it means to find happiness in life is not typical. "Finding the happiness inside yourself" is not a particularly Christian principle. But finding joy in spite of your dour circumstances certainly is. Beneath all the clever comedy and colorful goofiness here, the message is refreshing and portrayed beautifully.
 
CAUTIONS (may contain spoilers)
MPAA Rating: PG for some mild rude humor 
Language/Profanity: A few minced oaths. One character's catchphrase seems to be "oh my gah" and is used a few times. Trolls often "poop" cupcakes and glitter.
Sexuality/Nudity: In the vein of a pantless Donald Duck or Porky Pig, we occasionally see an animated Troll backside.
Violence/Frightening/Intense: Slapstick, madcap cartoon violence. Several chase scenes. A major theme of the movie revolves around one group of creatures trying to eat another group of creatures. A song montage where a main character avoids being eaten by various monsters and beasts rendered with so much humor (and glitter) that it never really feels frightening.
Drugs/Alcohol: None.
 
The Bottom Line
RECOMMENDED FOR: Kids of all ages, and adults who like musical comedy.
NOT RECOMMENDED FOR: Folks that don't like big studio, animated releases.
Trolls, directed by Walt Dohrn and Mike Mitchell, opened in theaters November 4, 2016; available for home viewing Feburary 7, 2017. It runs 92 minutes and stars Anna Kendrick, Justin Timberlake, Zooey Deschanel, Christine Baranski, Christopher Mintz-Plasse, Russell Brand, John Cleese, Gwen Stefani, James Cordon, Jeffrey Tambor. Watch the trailer for Trolls here.
 
Stephen McGarvey is the Editor-in-Chief of Crosswalk.com and a regular contributor to ChristianMovieReviews.com.
Publication date: November 3, 2016