'Tweens, Teens Will Be Wowed by Jonas Bros in 3D
Christa Banister

Crosswalk.com Contributing Writer

Updated

Jul 08, 2009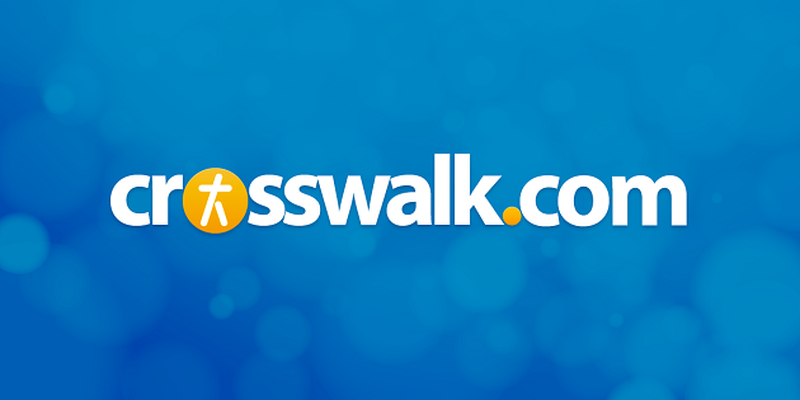 DVD Release Date: June 30, 2009
Theatrical Release Date: February 27, 2009
Rating: G
Genre: Rockumentary
Run Time: 76 min.
Director: Bruce Hendricks
Musicians/Actors: Kevin Jonas, Joe Jonas, Nick Jonas, Demi Lovato, Taylor Swift, Robert "Big Rob" Feggans
Today officially marked a movie first for yours truly. It was just me in those plushy theater seats—not another cinema fan in sight. Even stranger still was what I was watching at 10:30 a.m. on opening day: the pop culture icons of the moment who aren't moonlighting as vampires in Twilight, Jonas Brothers' in their first movie.
Unlike my screening of High School Musical 3 last year where I was joined by legions of adoring 'tweens and teens who faithfully sang along with every word and squealed every time dreamy Zac Efron graced the scene, it was just me, my cool 3-D glasses and Jo Bros today. Or it was until the screaming began.
Long-suffering parents, be forewarned: There is lots and lots and lots of high-pitched screaming from starstruck young ladies from the beginning of the flick until those credits roll, so you may want to request earplugs along with those 3-D glasses. But in all seriousness, it's both baffling and increasingly apparent that the sheer popularity of Jo Bros rivals that of The Beatles themselves back in the day (in the U.S. anyway), a fact that's not entirely lost on the band as a clip from the Fab Four's first full-length movie, A Hard Day's Night, rolls in the background of one scene. In fact, Beatles' fans will definitely notice the obvious parallels between the two, especially when Jo Bros are forced to make an unexpected exit from their car (just like Lennon and Company did) when a slew of fans start throwing themselves at it, inevitably stalling Manhattan traffic for miles.
And in the same cute way those cheeky Liverpool lads first wowed their audience with puppy love pop songs, Jonas Brothers follow suit with plenty of hi-tech tricks to boot. When the group isn't singing about newfound love or a relationship seriously gone awry on the "Burnin' Up" tour, there's plenty of pyro, cartwheels and backflips to keep the crowd entertained, not to mention cameos from rumored Jonas ex-girlfriends, Demi Lovato and Taylor Swift. But unlike The Beatles who weren't nearly as accessible to the screaming, crying faithful, Jo Bros aren't afraid to give their fans a more up-close-and-personal view from the top. One particular girl is even bold enough to run her hand through Joe's hair as he struts by Mick Jagger-style, something that doesn't seem to phase him in the least.
The concert is certainly lively enough and perfectly choreographed with songs catchy enough to still be stuck in my head, but the much-touted, behind-the-scenes documentary footage unfortunately reveals very little. While the band members still seem to have that endearing sense of awe when they see how large their crowd is in Times Square, fans who don't already have their Tiger Beat trivia memorized, won't learn much more about Kevin, Joe and Nick in the process. Not that they'll probably care, of course. I mean, c'mon, Joe (a.k.a. the cute Jonas bro) takes off his shirt, revealing his bare chest for like 10 seconds in one scene.
Those also hoping for a passing reference to their Christian faith or an explanation of why they wear purity rings to symbolize their virginity, will also be disappointed. Although, for the record, the brothers did an admirable job of explaining just that in a recent interview with Barbara Walters, which is probably a more appropriate—and meaningful— forum than a concert anyway.
If anything is clear from watching Jonas Brothers: The 3D Concert Experience, however, it's this: Considering the overt sexuality of the teen idols before them, there are certainly worse role models for pre-teens and teens out there—and the music is a lot of fun without being risqué. After all, for all the attempts made for them to actually look cool, they are still three semi-dorky guys who happened to land a big break—a refreshing change from your normal pop culture sensations.

CAUTIONS:
Drugs/Alcohol: Celebration with champagne spraying in the air, but it's not actually consumed by anyone.
Language/Profanity: A couple of fans shout "Oh My G—!" once they spot Jonas Brothers.
Sex/Nudity: Joe Jonas is briefly shown shirtless in one shot. And while it will likely go over the heads of the band's young fanbase, there's a moment during one of the songs that could be perceived as sexual innuendo when Joe uses a fire hose-type device to spray the audience with tons of foamy white goo.
Violence: None.


Christa Banister is a full-time freelancer writer, specializing in music, movies and books-related reviews and interviews and is the author of two novels, Around the World in 80 Dates and Blessed Are the Meddlers. Based in St. Paul, Minn., she also weighs in on various aspects of pop culture on her personal blog.
For more information, including her upcoming book signings and sample chapters of her novels, check out her Website.