Twilight Saga Concludes with a Twist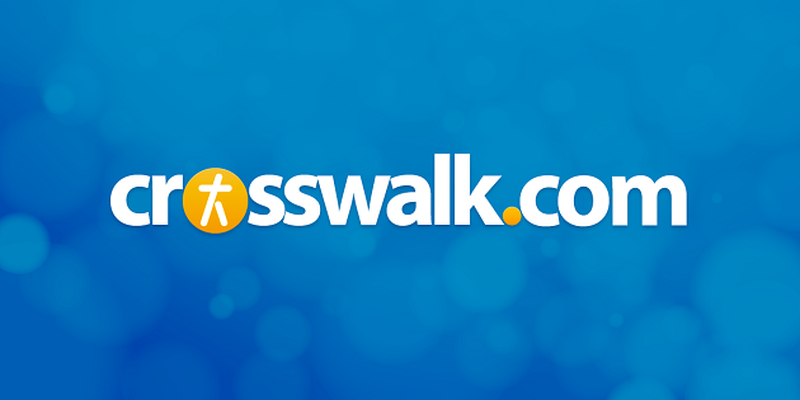 DVD Release Date: March 2, 2013
Theatrical Release Date: November 15, 2012
Rating: Rated PG-13 for sequences of violence including disturbing images, some sensuality and partial nudity
Genre: Adventure | Drama | Fantasy | Romance
Run Time: 115 minutes
Director: Bill Condon
Cast: Kristen Stewart, Robert Pattinson, Taylor Lautner, Peter Facinelli, Elizabeth Reaser, Ashley Greene
Having finally achieved her "destiny" of becoming a vampire, Bella (Kristen Stewart) is ready to settle down to a life of immortal bliss. She has a husband who could be described as "hot" if only he weren't so cold (sorry, just couldn't resist a little vampire humor). She has a newborn daughter, some sweet new skills, a glamorous new look, untold wealth, and of course, there's that whole never-age, live forever thing. What could possibly go wrong?
Plenty.
When another vampire spots Bella's daughter Renesmee (Mackenzie Foy), she thinks they've broken a vampire law and sets off to rally the Volturi (a sort of vampire Mafia) against Bella's new family. The Cullens are nothing if not loyal, so they gather allies of their own, setting the stage for the ultimate battle to protect their own.
It's nice to see Bella finally do something besides stand around with her mouth hanging open looking moody and slightly vacant. Motherhood changes a woman even more than becoming a vampire, and when Renesmee is threatened Bella's maternal instinct kicks in with a vengeance. Edward (Robert Pattinson) and Jacob (Taylor Lautner) are still very much present, but this is Bella's story and the boys are almost-but-not-quite window dressing. They do get their moments, and yes, Jacob takes off his shirt, but it's more humorous than steamy.
Even more than previous Twilight films, this a violent story full of death in various forms, most of them pretty awful. Humans are murdered. Vampires have their heads ripped off—though that's less disgusting than one might think since vampires don't really bleed. Animals are wounded and killed. There's a lot of vicious fighting. Even so, I found it less gruesome than the excruciating, bone-breaking birth scene that ended Breaking Dawn – Part 1. Regardless, this is not a movie for the squeamish nor one I'd recommend for younger viewers, due to both the violence and the sexual tension. About that: Now that Bella is "healthier" than when she was carrying the baby, she and Edward move into their picture perfect cottage and do what newlyweds do in an intense scene that relies more on imagination than imagery, although enough is shown to make it perfectly clear what they're up to.
If you're a "Twi-hard" then you'll almost certainly love this final episode in the Twilight saga. It wraps up the series in a practically perfect package, full of the kind of adventure and romance fans love about the series. On the other hand, if you believe a story about vampires and werewolves is an unsuitable topic of entertainment then this is not the film for you. (But you knew that already, right?) If you're somewhere in the middle—new to the Twilight saga, perhaps—then Breaking Dawn – Part 2 is not the place to start. So much depends on knowledge gained in previous installments that new viewers will be completely lost.
That said, the makers of Breaking Dawn – Part 2 have done a fine job of creating an action-packed movie out of a book—technically, out of part of a book—that mostly consists of introspection and interior monologue. They even added a whopper of a plot twist that caused audible gasps from the audience but still managed to stay true to the spirit of the novel. And no, I wouldn't dream of saying more about that; the final twist was too good to spoil.
What struck me most about Breaking Dawn – Part 2 and the Twilight Saga as a whole was the way it portrayed the lengths someone would go to find love that would last forever. Bella, who was something of a misfit, found in the Cullens a family who loved and accepted her. In Edward she found someone who will supposedly never leave her or forsake her. No wonder the series is so popular; the longing for that kind of love is something we humans all have in common. But you won't find it in the arms of a vampire; that kind of love only comes from Jesus.
CAUTIONS:
Drugs/Alcohol: Drinking wine, smoking. One could consider vampires to be addicted to blood.
Language/Profanity: Mild: a** and the d-word on multiple occasions.
Sex/Nudity: Some male upper nudity. Multiple kisses between different characters. A sex scene is passionate and intense but more is implied than shown, although there are some entwined limbs and characters are shown snuggling nude in bed (all the important bits are obscured). Man begins to undress woman; much sexual tension.
Violence: A lot of violent, emotional, intense, frightening battles and deaths. Heads and limbs are ripped off bodies; vampires burned "alive." (Mercifully, as vampire hearts don't beat, there is no blood when heads roll.) Humans, animals, and vampires are all killed in various ways including biting, gouging, falling into a ravine, and having head torn in half. Disturbing image of child vampire with bloody face standing over a scene of carnage. Long, drawn out, intensely violent battle scene.
Spiritual Themes: Much is made of the "forever" aspect of this fictional love story. In real life, this longing to belong and loved forever can only be fulfilled by Jesus.
Publication date: November 16, 2012