Ultimate Gift Poses Important Life Questions
Annabelle Robertson

Entertainment Critic

2007

9 Mar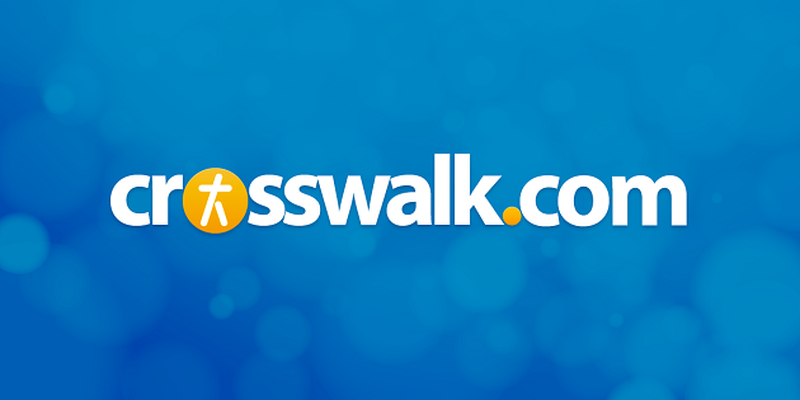 DVD Release Date: August 21, 2007
Theatrical Release Date: March 9, 2007
Rating: PG (for thematic elements, some violence and language)
Genre: Drama
Run Time: 117 min.
Director: Michael O. Sajbel
Actors: Drew Fuller, James Garner, Ali Hillis, Abigail Breslin, Lee Meriwether, Brian Dennehy, Mircea Monroe, Donna Cherry, D. David Morin
What matters most in life? And what happens when we don't appreciate the many gifts that life offers? These are the questions posed by The Ultimate Gift.
Jason Stevens (Drew Fuller, TV's Charmed) is a bad-boy playboy with a churlish attitude. The grandson of billionaire Red Stevens (James Garner), he's never wanted for anything. Penthouse apartment, motorcycles, cars and credit cards without spending limits – they've all been his, without any effort (or job.) And don't forget the beautiful girls. But they're all just as mindless as the next, and Jason is bored, bored, bored.
When Red dies, Jason doesn't expect to receive much. He's been estranged from his grandfather ever since his father died, when he was a boy. At the reading of the will, however, Jason receives a huge surprise. Red's lawyer, Ted Hamilton (Bill Cobbs) and his assistant, Miss Hastings (Lee Meriwether), inform him that if he is willing to undergo a series of challenges set forth by Red in his will, he will eventually receive "the ultimate gift." His grandfather's employees are vague as to what this gift actually is – and even more silent when it comes to these obstacles. Jason, it seems, will have to take them as they come.
At first he resists, but soon his curiosity leads him to accept the first challenge, or "gift," as Red prefers to call them, in the series of video clips he's left. So Jason boards a plane for Houston – in economy class, of all things – and finds himself on a farm with one of his grandfather's friends. After a battle of the wills, Jason realizes that he must either spend the next month building a mile-long fence or lose the challenge. He gives in, completes the task and returns home, proud of his efforts but still surly. That's when he discovers that all of his money has been cut off.
Homeless and without a vehicle, cash or credit card, Jason begs his mother for help. But like all of his other relatives, she's been warned to stay away, lest she lose her inheritance. Soon, Jason discovers that he's out of friends as well. Apparently they're not nearly as supportive when Jason can't pick up the bill. But, never fear, because that's the next challenge – to find a true friend. Easier said than done, though, especially when you're sleeping on a park bench.
Enter little Emily (Abigail Breslin, Little Miss Sunshine) and her single mother, Alexia (Ali Hillis). Jason meets them at the park, and he's intrigued by Emily's spunk. He persuades her to pose as his friend, and meets the challenge. But soon, Jason is back to his old ways, and both Emily and Alexia are doubting his motives, with good reason. Little by little, however, Jason learns that giving is better than receiving – even if it means sleeping on a park bench.
In this film for FoxFaith, a division of Twentieth Century Fox aimed at Christian families, director Michael O. Sajbel goes for a softer peddling of the gospel than with his previous film, One Night With the King. Here, there are no Bible verses – and only two brief scenes in a hospital chapel. The message is a Christian one, however, having come from the self-published book by Christian author Jim Stovall. And just in case you missed it, while the after-credits rolls, all twelve gifts are spelled out for you – work, friends, family and so forth.
Thanks to actors like Garner, Cobbs and the Oscar-nominated Breslin, who all give phenomenal performances, the film works, for the most part. It has a strong message about redemption and reconciliation and the things that really matter in life, as well as a professional feel. Unfortunately, Fuller – upon whose handsome shoulder's most of this film rests – doesn't give a particularly impressive performance until midway through the film, which dampers things. Until he gets in touch with his inner nice guy, his anger simply comes across as fake. But once he's into the more touchy-feely scenes, he does a great job.
While not bad, much of the script is clichéd (like the book, apparently), but it works – save for a bizarre detour into South America, which feels like it's been lifted from another movie. The biggest problem is Sajbel's direction. He lingers too long with his shots and leaves actors like Meriwether standing around, looking superfluous. The homeless scenes weren't particularly realistic and Jason "learns" his lessons far too easily. One month of hard labor, for example, and suddenly he appreciates the meaning of work. He makes one friend (who happens to be dying) and suddenly he's loyal and true.
There was also an editing issue, with Emily appearing at the beginning of the film, during the funeral, although she had yet to be introduced as a character (and had no reason to be there). Also, the end includes a bizarre video clip that doesn't jive with the rest of the film. On the other hand, the cinematography (shot in Charlotte, NC) is actually quite interesting, with lots of blues and grays that give everything an edgy feel.
The Ultimate Gift has a great message which might well be used as an evangelism tool. Those who enjoy Hallmark-style fare will certainly appreciate it. It's also appropriate for anyone looking to instigate talk about the deeper issues of life.
AUDIENCE: Older children and up
CAUTIONS:
Drugs/Alcohol: A few scenes with wine and/or champagne.
Language/Profanity: None.
Sexual Content/Nudity: Kissing in several scenes; one brief scene where woman goes into bedroom, ostensibly to prepare for sex, but man leaves (she is seen from the shoulders up wearing a negligee).
Violence: Arguing; tense family arguing; man is homeless and sleeps on park bench; characters are held at gunpoint, kidnapped by South American drug lords then held hostage and threatened with death before escaping; man is beaten, but mostly off-screen; some fighting and gunshots but without any deaths.