Wobbly Compass Navigates Something Borrowed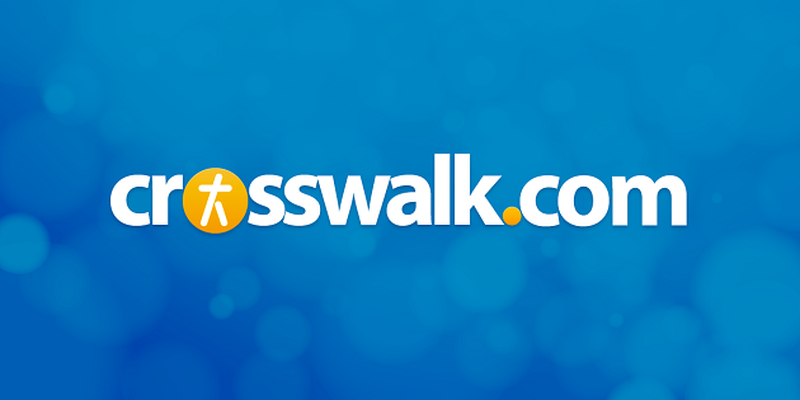 DVD Release Date: August 16, 2011
Theatrical Release Date: May 6, 2011
Rating: PG-13 (for sexual content including dialogue and some drug material)
Genre: Romantic Comedy, Drama, Adaptation
Run Time: 112 min.
Director: Luke Greenfield
Actors: Ginnifer Goodwin, Kate Hudson, Colin Egglesfield, John Krasinski, Steve Howey, Ashley Williams
Sometimes clichés are clichés for a reason, and one immediately springs to mind when watching Something Borrowed: With friends like Rachel (Ginnifer Goodwin, Ramona and Beezus) and Darcy (Kate Hudson, Nine) on the loose, who needs enemies?
Yes, in case you missed the film's trailer or the recent barrage of TV spots, Rachel is the do-gooding, perpetually single lawyer who's also a major doormat. Coincidentally, that spineless sensibility is absolutely perfect when your best friend is Darcy. See, Darcy is the fun-loving party girl with a major narcissistic streak. In fact, when she throws a party for your birthday, she'll still find a way to get all the attention, something Rachel reluctantly accepts when that dreaded 30th birthday rolls around.
And considering that Darcy has exactly zero good traits, save for the ability to cry without ruining her mascara apparently, you almost can't help cheering for Rachel when she does something completely out of character. After Darcy leaves Rachel's party, drunk and insulting her taste in footwear to boot, Rachel and Dex (Colin Egglesfield), end up (gasp!) spending the night together. Trouble is, Dex is engaged to Darcy and the wedding is, well, imminent.
Aside from Darcy's sheer hideousness, the film makes a great case for forgiving Dex's and Rachel's little indiscretion by showing their cute almost-romance in law school in several flashbacks. But what's practically a given is that night changed everything—and Dex is definitely confused about whether marrying Darcy is actually the right decision.
Of course, things get increasingly dicey when Dex and Rachel decide to keep their liaison a secret, not exactly the easiest thing to do when you're all sharing a summer home in the Hamptons on the weekends. Further complicating matters is that Ethan (a scene-stealing John Krasinski, It's Complicated), who's also a Hamptons houseguest, is about thisclose to revealing their big secret if Rachel, his crush for years now, doesn't stand up for what she wants—namely the big happy-ever-after ending with Dex.
Incidentally, why Rachel favors Dex over Ethan is just one of the story's many mysteries. Sure, no one's doubting that Dex is drop-dead gorgeous (imagine a less toothy, much younger Tom Cruise). But when the going gets tough, he simply lacks the guts and maturity to stand up for what's right, even if that decision happens to disappoint his parents. Truth be told, Dex would much rather marry the wrong woman and settle for an empty life in the 'burbs to avoid conflict, not exactly the most attractive of qualities.
On the other hand, Ethan is practically perfect, save for the one-night stand with Claire (Ashley Williams) that continues to haunt him. Not only is he handsome (but in a far less obvious way), but he's funny and fiercely loyal, even when he realizes that he'll never be anything more than Rachel's friend. But in the world of romantic comedies that aren't starring John Cusack, it's not exactly glamorous to go for the good guy who's always been there, and that's precisely what relegates Ethan to the "just friends" zone.
What's frustrating is that in scene after scene, Something Borrowed inevitably strikes so many uncomfortable bargains. The same was true with the novel it is based on, but author Emily Giffin did a far better job of making the characters more multi-dimensional and sympathetic, a balance that Jennie Snyder's screenplay doesn't achieve. Yes, there are a handful of funny one-liners, like when Ethan says "The Hamptons are like a zombie movie directed by Ralph Lauren," but aside from those brief moments of comic relief, it's not exactly mindless feel-good fare.
After all, if you root for Rachel's happiness, you're also saying that cheating with your best friend's fiancé is okay. Conversely, if Darcy ends up back with Dex, that feels all wrong, too, since she's been hooking up with Marcus (Steve Howey, Bride Wars) behind his back. Basically, every romantic relationship in Something Borrowed is navigated by a wobbly moral compass. And no matter how hard you try to see things differently, you can't help feeling relieved that what's happening to these characters isn't happening to you. Or at least you'd sure hope not.
CAUTIONS:
Drugs/Alcohol: Lots of social drinking, plus a scene where characters smoke marijuana.
Language/Profanity: One f-bomb, plus a smattering of other profanity including as-, da--, he--, bit-- and an instance where God's name is paired with da--.
Sex/Nudity: Crude references to male and female anatomy and sexual acts. One character pretends to be gay so an overly aggressive girl will leave him alone (their previous one-night stand is referenced a couple of times). Rachel sleeps with Dex, who happens to be engaged to her best friend Darcy, on two occasions. No nudity shown, just kissing and waking up together the next morning. Darcy later admits that she cheated on Dex with Marcus.
Violence: Only of a comedic nature.
Christa Banister is a full-time freelancer writer, specializing in music, movies and books-related reviews and interviews and is the author of two novels, Around the World in 80 Dates and Blessed Are the Meddlers. Based in Dallas, Texas, she also weighs in on various aspects of pop culture on her personal blog.
For more information, including her upcoming book signings and sample chapters of her novels, check out her Website.