Unconditional Love Takes the Good with the Bad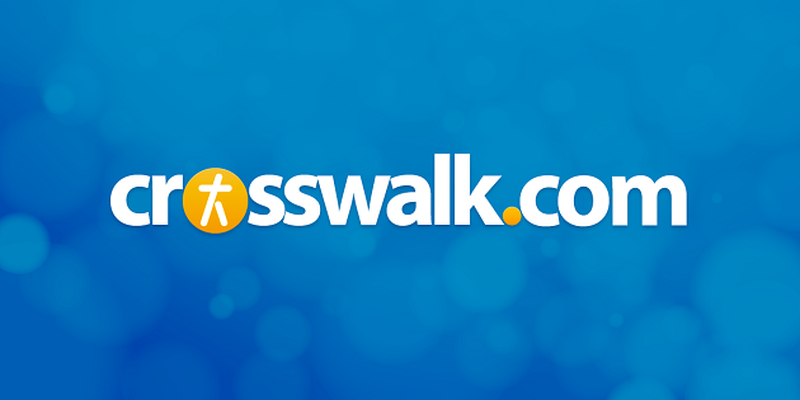 DVD Release Date: March 5, 2013
Theatrical Release Date: September 21, 2012
Rating: PG-13 (for some violent content and mature thematic elements)
Genre: Drama
Run Time: 1 hr., 32 mins.
Director: Brent McCorkle
Cast: Lynn Collins, Michael Ealy, Bruce McGill, Kwesi Boakye, Gabriella Phillips
The debut feature film from Harbinger Media Partners is looking to inspire hope and change. Although Unconditional isn't quite able to overcome some typical hurdles of "Christian" films, it brings awareness of broken and at-risk families by telling the story of artist Samantha Crawford and real-life Elijah's Heart founder Joe Bradford.
This film tells two stories which intertwine and become fleshed out through flashbacks. Samantha "Sam" Crawford opens by telling us the story of marrying her true love only to lose him in a senseless hit-and-run murder. Sam is portrayed by the lovely Lynn Collins (John Carter), whose only notable flaw is an occasionally-unconvincing Texas drawl. Then we meet Joe Bradford (Michael Ealy, Seven Pounds), Sam's childhood friend, now a real-life angel ministering to at-risk, inner city children (played by actual at-risk children, not child actors) all while struggling with deteriorating health. Through Sam's conversations with Joe, and flashback montages of their previous lives, we discover the brokenness and hardship they each have endured. From there the film progresses to lessons learned and friendships built. Many of the lessons revolve around brother-sister duo Macon and Keisha, played by Kwesi Boakye and tiny (adorable) brand-newcomer Gabriella Phillips.
The movie has some solid, resonant themes. Joe, ever the discerning, self-sacrificing sage, tells a hopeless Sam that nothing is a dead end "if it takes you somewhere you needed to go." Companionship and teamwork are also important points; the film wants you to know: you are never alone, no matter how bad things get.
The marketing and advertising for Unconditional focuses heavily on the theme of hope, specifically hope for at-risk children and their families. The film informs us of some sobering statistics: 24.7 million American children live in fatherless homes. 16.4 million American children live in poverty. 16 million American children live in households that struggle with hunger. It is largely in interacting with such children that Sam comes to realize that perhaps the sun is always shining, no matter how thick her own clouds are.
The film is not without its issues, however. While Ealy's ever-wide blue eyes and his empathetic smiles are heartwarming and draw us to love "Papa" Joe, he provides little substance to the character. The script suffers a bit from being somewhat predictable and clichéd. And, as is often the case in movies meant to be wholesome and family friendly, sometimes things are a little too sanitary, a little too perfect, with characters displaying an odd amount of urgency not matching their situations. When Sam believes she has found her husband's killer, for instance, the clues magically appear in obvious ways, yet they are so far-fetched that we can't understand her panic. At one point she even pulls a gun on the suspect, which seemed very out of character at that point in her development.
Perhaps one or two plot holes are to be expected in a production company's debut film. Among the things slipping through the cracks here: If Sam and Joe were such inseparable childhood friends, why did they fall so completely out of touch? If Sam is just a sometimes-children's-book author, how does she have enough money to live on a huge farm (with animals) without ever appearing to work? Why did Joe suddenly, miraculously recognize God's love in the midst of his solitary confinement in prison (he literally goes from anxiously pacing in his cell to standing peacefully as a stream of heavenly light pours through the door)?
Joe is also not very interested in doing dialysis for his kidney condition, rather opting to wince, sweat, and continue his conversation with a friend or child who conveniently doesn't notice that Joe is clearly in pain. He has a major medical emergency near the end of the film because of this failure to take care of himself, and one can't help feeling it was simply because he wouldn't take the time.
This movie will be enjoyed by many Christian families (the obvious intended audience). While the film's proponents and producers are encouraging Christians to invite their non-believing friends, I don't see it catching on in the secular market. However, Christians need the film's messages just as much as anyone. Sometimes we need a reminder to "always walk on the clouds" – so we can remember that the sun still exists. Sometimes we need to remember to love others unconditionally, just as Christ first loved us.
CAUTIONS:
Drugs/Alcohol: Characters are shown smoking cigarettes and drinking alcohol.
Language/Profanity: A few racial slurs (i.e. "cracker").
Sex/Nudity: None.
Mature Themes: Billy Crawford's murder is a theme throughout the film, as is Joe's debilitating health condition. Death and violence are themes addressed at length. Also discussed are fatherlessness, poverty, abandonment, racism, and social injustice.
Violence: The film's plot revolves around a murder, but it is not explicitly shown. Guns, gunfire, and gunshot wounds are shown throughout the movie, but none graphic. A few scenes of prison violence, including knives, blood, and fist-fighting, but again, nothing too graphic.
Religion/Morals: General Christianity and Christian morals pervade the film. Hero (Joe) is self-sacrificing and teaches Sam to trust God even through her pain.
Publication date: September 21, 2012