Unlocked Keeps Inspiration in Chains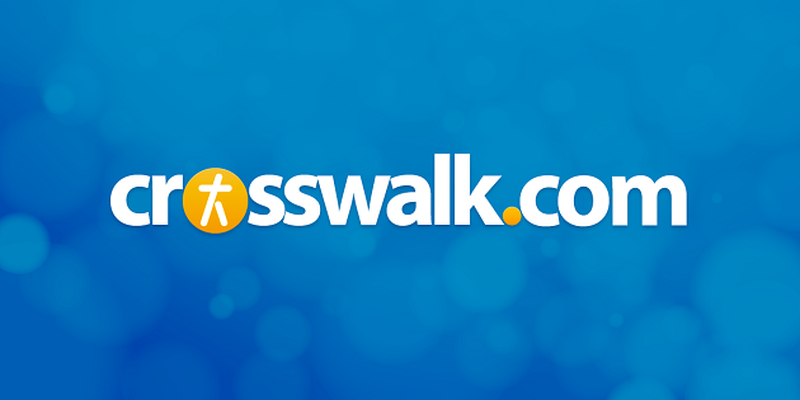 Who thought this story was worth telling, much less filming? Director Michael Apted has made a long career out of crossing genres effectively, from religious dramas like the William Wilberforce story Amazing Grace and the adaptation of Chronicles of Narnia: Voyage of the Dawn Treader to his pioneering Up series of documentaries. Although he's also made his share of misfires, it's hard to think of any Apted effort worse than Unlocked—an uninspired spy "thriller" that uses good actors in the service of a wholly unoriginal story. 1.5 out of 5.
 
Synopsis
Former CIA interrogator Alice Racine (Noomi Rapace), now a London caseworker, is coaxed by CIA Chief of European Operations Bob Hunter (John Malkovich) into returning to the job of "unlocking" suspects plotting to cause harm—in this case, Islamists working to unleash biological terrorism. Just as Racine thinks she's unlocked her target, she learns that her fellow workers—including terrorist hunter Jack Alcott (Orlando Bloom)—may not be as friendly as she'd believed. Relying on her instincts and earlier training, Racine must protect herself even as she seeks to serve the interests of the CIA.
 
What Works?
With her distinctive look and a close-cropped blonde haircut, Toni Collette steals the film as Racine's fellow agent Emily Knowles. The movie comes alive whenever Collette has dialogue, and by the time she's wielding a machine gun, you'll wish the film had been entirely about her character rather than about Rapace's Racine. Malkovich, in a routine role, also makes the most of his few scenes.
 
What Doesn't?
The script is very by-the-numbers, and the direction feels entirely perfunctory. Plenty of unsurprising dialogue (including eye-rolling slips of the tongue that divulge crucial information to Racine) and a tortured back story (Racine was a star agent until an operation went bad and she was blamed) are punched up with the occasional mediocre action scene. The cast members have all made good films before. How they ended up together in this misfire is one of the film's only intriguing mysteries.
 
Christian Worldview Elements / Spiritual Themes
Religious ideas are chiefly voiced by Islamic terrorists who discuss being ready to do God's will by carrying out a destructive plot. An imam says, "We are all in God's hands," and Islamic texts and teachings are quoted. As for the other characters, inner reflection creeps in at moments, as when Eric Lasch (Michael Douglas) tells Racine that she needs to let the past go or it will get in the way when it counts later.
 
CAUTIONS (may contain spoilers)
MPAA Rating: R for violence and language
Language/Profanity: Lord's name taken in vain; several f-words; "bull-hit"; "a-sh-le"; "hell".
Sexuality/Nudity: None. The closest the film comes to anything suggestive is a discussion of a firing resulting from one man telling a woman that she has child-bearing hips and a discussion of Racine's background, which includes a high-school teacher, who is said to have touched her classmates.
Violence/Frightening/Intense: We see the aftermath of an attack on a bridge, with cars aflame and victims; a man floats in water, and we see a corpse, face-up; a photo of coffins; gunfire and gun wounds; dogs snarl and attack; a man is stabbed in the leg.
Drugs/Alcohol: None.
 
The Bottom Line
RECOMMENDED FOR: Collette and Malkovich fans. They give the only interesting performances.
NOT RECOMMENDED FOR: Viewers looking for fresh, unfamiliar stories or even familiar stories told in interesting ways.
Unlocked, directed by Michael Apted, opened in theaters September 1, 2017; available for home viewing November 14, 2017. It runs 98 minutes and stars Noomi Rapace, Orlando Bloom, Toni Collette, John Malkovich and Michael Douglas. Watch the trailer for Unlocked here.
 
Christian Hamaker brings a background in both Religion (M.A., Reformed Theological Seminary) and Film/Popular Culture (B.A., Virginia Tech) to his reviews. He still has a collection of more than 100 laserdiscs, and for DVDs patronizes the local library. Streaming? What is this "streaming" of which you speak? He'll figure it out someday. Until then, his preferred viewing venue is a movie theater. Christian is happily married to Sarah, a parent coach and author of Hired@Home and Ending Sibling Rivalry.
Publication date: August 31, 2017
Image courtesy: ©Lionsgate