Unrealistic P.S. I Love You Is a D-U-D
Christa Banister

Crosswalk.com Contributing Writer

Updated

May 09, 2008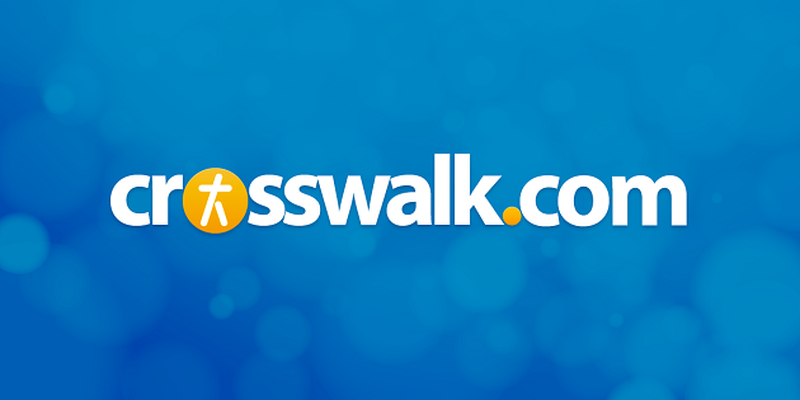 DVD Release Date: May 6, 2008
Theatrical Release Date: December 21, 2007
Rating: PG-13 (for sexual references and brief nudity)
Genre: Drama/Comedy
Run Time: 126 min.
Director: Richard LaGravenese
Actors: Hilary Swank, Gerard Butler, Lisa Kudrow, Gina Gershon, Kathy Bates, Harry Connick Jr., Jeffrey Dean Morgan
After signing on for so many heavy movies including Boys Don't Cry, Million Dollar Baby and The Reaping, it's not surprising that two-time Oscar winner Hilary Swank wanted to try something lighter like a romantic comedy for a change of pace.
From the opening scene of P.S. I Love You where Swank's character Holly gets in a fight with her hunky Irish husband Gerry (Gerard Butler of 300 fame), branching out quickly turns sour for the actress—and fast. In an effort to establish that Holly's the uptight one (we're told she worries about paying bills, after all), and Gerry's the free spirit who sings his problems away, it's difficult to figure out what actually attracted him to his hot-tempered, shoe-throwing wife in the first place. Although they live in a small (but cute) NYC apartment, all Holly ever goes on about is wanting a bigger place and how she's forced to buy her designer duds on eBay (oh the horror!), even though she's the one who's been hopping from job to job.
During this seemingly endless tirade where Holly's throwing anything within an earshot of him, Gerry just keeps on smiling and telling her how wonderful she is, even though she's really acting like a spoiled brat. While this awkward introduction to the seminal characters could be just a function of a poorly written screenplay, someone like Reese Witherspoon or Jennifer Garner could've probably pulled this off with the essential one-two punch of great comedic chops and girl-next-door charm. But Swank seems clearly out her comfort zone here, sort of like Sandra Bullock in last summer's Premonition.
As far as the actual story goes, the premise for P.S. I Love You seemed promising enough, albeit far-fetched: After the unexpected death of Holly's husband from a brain tumor, the grieving young widow discovers that Gerry left behind a month's worth of letters that arrive randomly (some written, some in audio form) and provide instructions of how she's supposed to spend each day. Of course, the end result is that she'll begin the healing process and make the most of her life, despite the drastic change of circumstances.
As the movie drags on for more than two hours, there's something lost in translation. Swank cries and pouts perfectly on cue, but that essential emotional element is severely lacking once Gerry is gone. While everyone's response to grief is different, prancing around in a bra and singing along loudly to Judy Garland showtunes in your apartment isn't what one expects from someone in pain. But this is exactly what Holly does and where the potential for provocative post-movie conversation about dealing with death quickly comes to a screeching halt.
Interestingly enough, it's the supporting cast that makes P.S. I Love You even remotely watchable. Gina Gershon makes the most of her limited cameo as Holly's cynical friend, while Harry Connick Jr. plays a loveable guy with loads of problems—including blurting out whatever comes to mind. Ultimately, it's Friends alum, Lisa Kudrow who steals every scene she's in, however. Sure, her character, Denise, is kooky just like Phoebe from Friends. But her search for her soulmate, complete with a witty verbal questionnaire, could've been a far more entertaining movie by itself, which is sad considering this is supposed to be Holly's story.
And that's precisely what solidifies how bad this movie really is. When the supporting characters are more interesting than the lead character you're supposed to root for, and the sentiments about grieving and moving on with life seem to be ripped from a Hallmark card, it's no longer fun, escapist entertainment with a message. It's just plain painful.
CAUTIONS:
Drugs/Alcohol: Several scenes involve social drinking in bars.
Language/Profanity: There are an assortment of profanities and instances where the Lord's name is taken in vain strewn throughout
Sex/Nudity: This category is where the bulk of the PG-13 rating comes from. There are several discussions of a frank sexual nature, including one when Holly and her friends go to a gay club. The newly widowed Holly also has a one-night stand with William (his bare bottom is shown in an earlier scene). Holly is also shown in bed with her husband, Gerry, in a few scenes, but nothing too graphic is shown, aside from kissing and a "striptease" played for laughs by Gerry (he's bare chested and wearing boxers). In an attempt to sexualize Holly, she's also shown in her bra and scantily clad in quite a few scenes.
Violence: Only of the comedic variety.