For Fans, Veronica Mars is a Fun Trip Down Memory Lane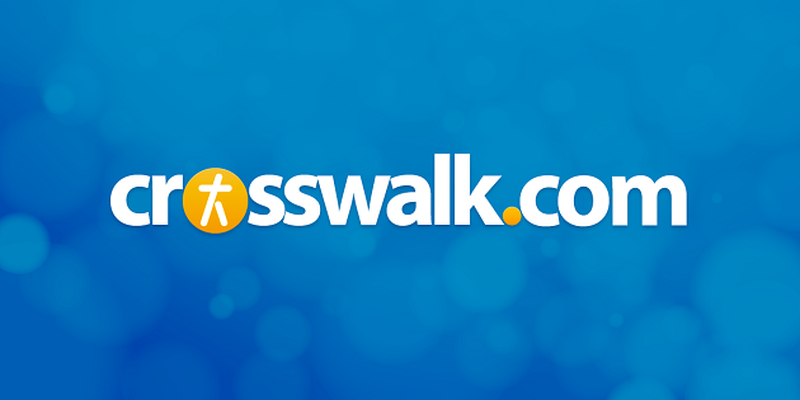 DVD Release Date: May 6, 2014
Theatrical Release Date: March 14, 2014
Rating: PG-13 (for sexuality including references, drug content, violence and some strong language)
Genre: TV Reboot/Drama
Run Time: 107 min.
Director: Rob Thomas
Cast: Kristen Bell, Jason Dohring, Krysten Ritter, Chris Lowell, Gaby Hoffman, Ryan Hansen, Enrico Colantoni, Max Greenfield, Christine Lakin, Jerry O'Connell, James Franco, Justin Long
While it never reached the level of mass appeal that causes studio execs to clamor for season after season, Veronica Mars had quite the cult following during its three-year run from 2004-2007. And in what's a testament to the enduring power of memorable characters, Veronica Mars, the movie, was successfully kickstarted into production by its devoted fans nearly seven years later.
With 91,585 backers contributing more than $5.7 million via the crowd-funding resource Kickstarter (that's $3.7 million more than the original goal of $2 million), it's probably no surprise that the show's creator Rob Thomas wanted to give the fans exactly what they wanted—a valentine to their beloved Veronica.
In case anyone was new to the party, a brief introduction provides the basics. When we last saw Veronica (Kristen Bell, Frozen), she was still a whip-smart teen detective in the small but wealthy Southern California community of Neptune. Now 10 years removed from her high school days where she basically went from popular to pariah after her father (Enrico Colantoni, TV's Person of Interest), the town sheriff was kicked off the force for (gasp!) having convictions, Veronica's sleuthing days, which began as a coping mechanism when her best friend was murdered, are officially behind her.
Instead of sneaking around with her trademark camera and sharp survival instincts, Veronica's work is now legit. Now living in New York and just out of law school, Veronica seems eager to start a life without all the drama. In addition to promising career prospects at several respected law firms, she's also remained in a steady relationship with Piz (Chris Lowell, Up in the Air), the safe counterpart to her past love Logan (television actor Jason Dohring).
But as promising as the future seems for Veronica, one immediately feels a sense of discontentment bubbling beneath the surface. While the life she's chosen for herself is certainly respectable, maybe even the textbook definition of "making something of yourself," is it really her?
The film's writers (Thomas and Diane Ruggiero, TV's Bates Motel) do a remarkable job of developing Veronica's search for identity, a struggle common to many twenty-somethings and beyond. Always gravitating toward nuance, rather than erupting in a full-blown quarter-life crisis that lacks authenticity, Veronica's struggle to fully settle down hits a nerve as she's forced to examine her priorities.
Not surprisingly, Neptune—and by extension, Veronica's previous life—come calling when Logan is accused of murdering his pop star girlfriend. Although they haven't spoken in nearly a decade, Logan asks for Veronica's help in selecting the best defense lawyer.
Of course, Veronica's trip back home was never going to be as simple and uncomplicated as choosing the wisest counsel. Whether she's visiting her beloved father who practically raised her by himself (Veronica's mother had a serious problem with alcohol and flew the coop) or reconnecting with Logan, Veronica is repeatedly torn between past and present.
While the murder mystery allows fans to, once again, see Veronica in her full detective glory, the case, as twisty as your average episode of Castle, is never as intriguing as the relationship dynamics. Whether it's the loving interplay between father and daughter or Veronica reuniting with Logan and the rest of her high school alums (almost all the original actors are back), that's where Veronica Mars, the movie, really sings. For fans of the show, it's a trip down Memory Lane, and for newcomers, it's probably a compelling-enough case for future binge-watching.
CAUTIONS (may contain spoilers):
Drugs/Alcohol: Social drinking. References to drugs, a mother's struggle with alcoholism and teens being "wasted."
Language/Profanity: An f-bomb and "freaking" routinely stands in for it. A misuse of God's name. A
smattering of other profanity including sh--, bit--, as-, da-- and he--.
Sex/Nudity: A sex scene cuts away before getting too graphic (passionate kissing, beginning of the removal of clothes). References to a main character's sex tape (it's shown at the high school reunion—no nudity, but passionate kissing, moaning). Veronica overhears two of the suspects having sex. References to a character visiting a bathhouse and having a fiancée as a "beard." Some sexual innuendos and rude references to male/female anatomy.
Violence: A woman dies by electrocution in a bathtub (her dead body is shown from the side in a couple of scenes). A man who offers help to a woman being held by a motorcycle gang winds up getting shot by her before he can offer assistance. The corrupt policemen in Neptune are rough with a couple of guys who had nothing to do with the crime they're accused of. A man is hit over the head with a golf club when he threatens a woman. A couple of car accidents are pretty jolting—and there's a fatality. A woman is shot and dies. References to a group of teenagers' crazy night on a boat that led to a classmate's death.
Publication date: March 14, 2014