Victor Doesn't Triumph but Still Stands Tall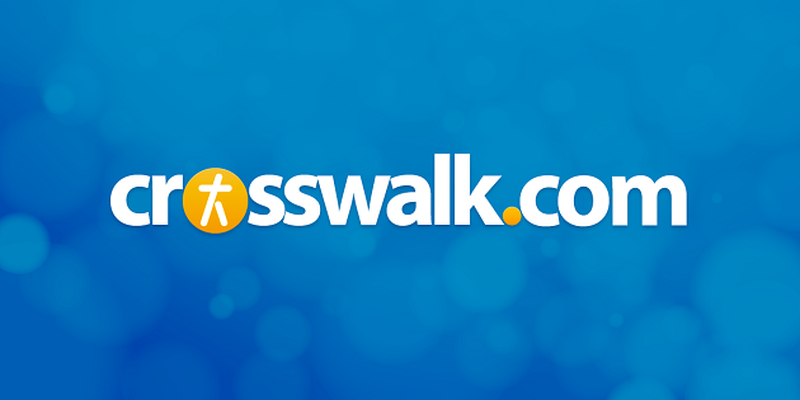 While this story of one man's journey through violence and drug addiction can be a bit melodramatic at times, it still delivers a moving testimony on the power of prayer and the beauty of redemption. 3 out of 5.
 
Synopsis
Based on true events, Victor follows the life of migrant teenager Victor Torres after moving to New York in 1961. As his family's dream of a better life is slowly devoured by poverty and despair, Victor falls in with a local gang in hopes of making ends meet. Though his lucrative new business of drug trafficking manages to keep the family afloat, Victor quickly becomes ensnared by addiction. Lies, violence, and death soon dominate Victor's life, as his parents search desperately for a way to save their son. When a faith-based rehabilitation program becomes Victor's last chance at freedom, he'll discover how the Gospel can lead even the most wayward soul back home.
 
What Works?
Right away, it's easy to see the best part of Victor is its leading man. Patrick Davis does a phenomenal job portraying Victor as an animated, yet troubled, youth. The audience will instantly grow to care for Victor as they witness him playfully dance with a girl, take his brother out for milkshakes, and battle through the pain of addiction. Such versatility is impressive to watch and certainly can't go without compliment. Victor also deserves credit for not sugarcoating its journey. Christian movies have a reputation for avoiding mature subjects to keep things family-friendly, but Victor doesn't hesitate to show the consequences of gang life. There are moments of violence that, while not too bloody, perfectly convey the anger and desperation of the characters involved. Strikingly enough, this authenticity helps to make the film's gospel message that much stronger. When Victor finally does reach a place of grace, the scene doesn't feel like a cheap gimmick.
 
What Doesn't?
Sadly, not all the supporting cast are on par with Davis. Lisa Vidal and José Zúñiga (as Victor's parents) do a fine job, but they don't exactly leap off the screen. Pastor Jimmy (Josh Pence), who is supposed to serve as the film's moral compass, ends up being trouble whenever he opens his mouth. Despite allegedly coming from a "rough background," Jimmy is far too sweet and casual about the events unfolding around him. Not only does this make his appeals to faith seem trite and insincere, but it brings down several of Victor's more emotional moments. There are also some questionable choices in music. Fans of Switchfoot (I'm including myself here) might enjoy hearing the group's songs pop up midway through the film, but their music feels completely out of place for a movie set in the 1960s.
 
Christian Worldview Elements / Spiritual Themes
While the focus of Victor never wavers from its title character, a strong Christian message is slowly cultivated in the background. After striking up a conversation with Pastor Jimmy, Victor's mother begins attending services and praying for her son. Throughout the film she confronts Victor on his drug addiction and pleads with him to seek help. While this is initially done solely out of maternal love, she soon tells him that she believes God made him for a purpose, and that purpose wasn't drugs. When Victor finally reaches his breaking point, the gospel message is at last brought into the spotlight. This method is one of the film's best features, as it allows the story of Christ to bloom naturally. The end results are several compelling moments where Victor finally commits his life to Christ and even makes peace with an old enemy.
 
CAUTIONS (may contain spoilers)
MPAA Rating: PG-13 for violence and drug related content 
Language/Profanity: A few minor curses; the Lord's name taken in vain; "punk *ss crazy."
Sexuality/Nudity: Victor dances with a girl; a boy and girl kiss; a gangster keeps several scantily dressed women around.
Violence/Frightening/Intense: A fistfight in a bar, one young man is threatened with a broken bottle; Victor is cut with a switchblade during initiation; Victor threatens a man with a hammer; gang members make an improvised gun; Victor's father is mugged; Victor breaks into a house; Victor is violently assaulted and then threatened with a shotgun and a knife, a gunfight ensues and a man is killed; Victor goes through violent withdrawal symptoms; one gang member overdoses offscreen; a man threatens to shoot Victor in the head.
Drugs/Alcohol: People drink beer; drug addicts shoot heroin; Victor starts selling drugs; Victor and his friends smoke cigarettes; addicts discuss ways to mix drugs and get high; Victor passes out in his brother's room while on opioids, doctors give Victor pills to help with withdrawal symptoms.
 
The Bottom Line
RECOMMENDED FOR: Most Christians; those recovering from drug addiction; parents and those looking for a moving story of redemption.
NOT RECOMMENDED FOR: People who are squeamish around drugs and violence, small children; viewers who prefer shorter films.
Victor, directed by Brandon Dickerson, opens in limited theaters March 24, 2017. It runs 105 minutes and stars Patrick Davis, Lisa Vidal, José Zúñiga, Mason Davis, Matt Angel, and Josh Pence. Watch the trailer for Victor here.
 
Ryan Duncan is Entertainment Editor for Crosswalk.com.
Publication date: March 22, 2017