Waitress an Entertaining But Disturbing Slice of Life
Christa Banister

Crosswalk.com Contributing Writer

2007

11 May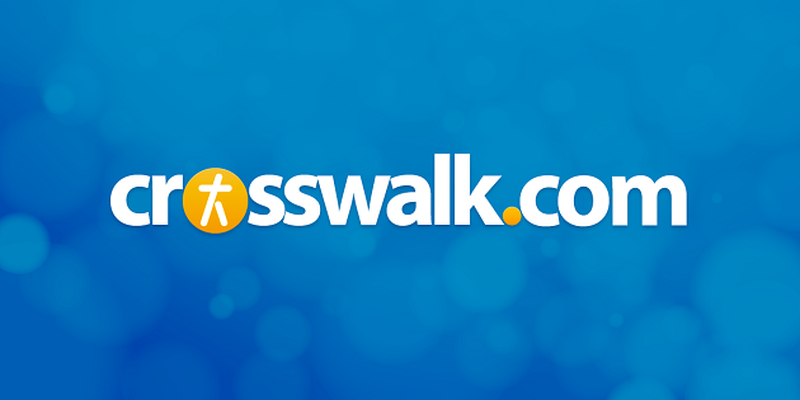 DVD Release Date: November 27, 2007
Theatrical Release Date: May 11, 2007 (wide)
Rating: PG-13 (sexual content, language and thematic elements)
Genre: Drama/romantic comedy
Run Time: 107 min.
Director: Adrienne Shelly
Actors: Keri Russell, Nathan Fillion, Cheryl Hines, Jeremy Sisto, Andy Griffith, Adrienne Shelly, Eddie Jemison, Darby Stanchfield
Waitress is a bittersweet story that became even more so when the film's director, Adrienne Shelly, was murdered in her New York City apartment last year. And if leaving a loving husband and a three-year-old daughter behind wasn't unfortunate enough, Waitress would've likely been a positive turning point in Shelly's slow-burning film career, too.
While it would be tempting for critics to lavish excessive praise on Shelly's swan song in light of such dramatic circumstances, Waitress doesn't need any favors from us. In fact, from a pure filmmaking perspective, it could easily be dubbed this year's Little Miss Sunshine—that slightly odd but enchanting film you can't help but root for.
Set in a sleepy southern town, the sort of place where the local pie shop is the best place to hear all the gossip, Jenna (a resplendent Keri Russell) is stuck in a dead-end life. Her husband, Earl (a very convincing Jeremy Sisto) is jealous, manipulative and downright cruel. And despite her best efforts to escape from her troublesome marriage, Jenna just can't save up enough money from her meager waitressing tips.
Then, to make matters even worse for the pretty thirty-something, she's just discovered she's pregnant—news that causes the imaginative baker to create the "I Don't Want Earl's Baby" pie, a quiche filled with eggs and cheese with smoked ham in the center.
See, baking pies (a skill her mother passed down to her from an early age) and the friendships of her plucky co-workers (with plenty of their own problems to boot) are about the only therapy that Jenna's got these days. Well, until she meets her quirky-but-charming OB-GYN, Dr. Pomatter (Nathan Fillion).
Of course, the pair doesn't hit it off initially (which provides some of the film's best comedic moments), but before long, she and the also-married physician are sleeping together. And while Jenna occasionally struggles with the feeling that what she's doing is wrong, the way she grins from ear to ear at work (in scene after scene) after their first sexual encounter does nothing more than provide a glowing endorsement for extra-marital affairs.
Another element that's troubling about the rendezvous is how we're never really sure about the doctor's motivation. While it's easy to empathize with Jenna after seeing her husband treating her so poorly, even resorting to physical abuse at times, there's no indication there's anything wrong about Dr. Pomatter's marriage with the adoring Francine (Darby Stanchfield). SPOILER ALERT: Even worse is that neither of them ever gets caught together, and things end surprisingly amicably between Jenna and the doctor, which plays down the consequences and hurt that affairs inevitably cause to everyone involved.
Despite an engaging storyline and well-crafted performances all around, even from supporting players like Cheryl Hines (RV, TV's Curb Your Enthusiasm), Andy Griffith and Eddie Jemison (Ocean's Eleven and TV's The Closer), that particularly skewed worldview is what ultimately makes Waitress so disturbing to watch as a Christian. While life is never as easy as pie, a truth that's played out so beautifully in its 107-minute running time, the redemption that Jenna's baby provides at the end isn't nearly as sweet because of the extra-marital baggage that precedes it.

AUDIENCE: Older teens and up
CAUTIONS:
Drugs/Alcohol: Some social drinking and smoking is shown. Jenna talks about wanting all the drugs she could get as she's giving birth. There's also several references to Earl getting her drunk, thus causing Jenna's unplanned pregnancy.
Language/Profanity: An assortment of expletives, including instances of the Lord's name taken in vain and one "f" word.
Sex/Nudity: Jenna and Dr. Pomatter have an affair. But aside from kissing, nothing is shown. Same goes for Becky and the affair she's having with her boss, Cal. Jenna is also shown in bed with her husband. Again, nothing graphic is shown. Sex is discussed on several occasions as well.
Violence: Jenna's husband Earl is abusive and hits her a couple of times.
Religion/Worldview: Old Joe insists on reading Jenna her horoscope any time he orders. Far worse, however, is how extramarital affairs are painted in a rather flattering light.