Walk Hard Pokes Fun at Music Biopics
Annabelle Robertson

Crosswalk.com Contributing Writer

2007

1 Dec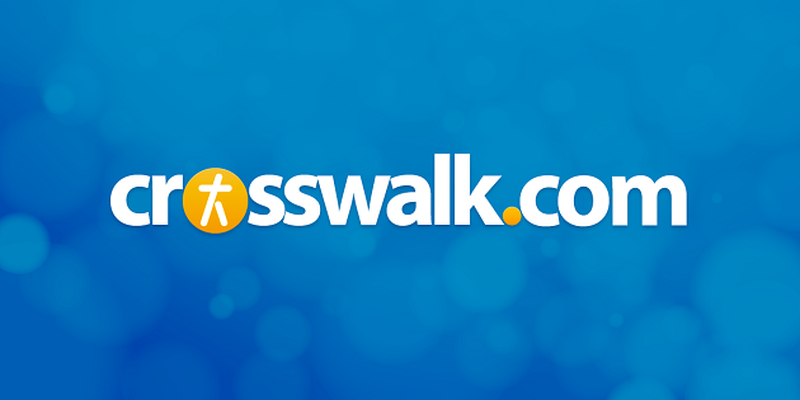 DVD Release Date: April 8, 2008
Theatrical Release Date: December 21, 2007
Rating: R (for sexual content, graphic nudity, drug use and language)
Genre: Comedy
Run Time: 96 min.
Director: Jake Kasdan
Actors: John C. Reilly, Jenna Fischer, Tim Meadows, Kristen Wiig
Ah, the music biopic. We've seen the story told about all the big musicians. A talented young man overcomes his hardscrabble, abusive childhood. After rising to fame, he sees it all crash, after succumbing to one too many temptations—usually wine, women and drugs. Finally, the singer makes peace with himself and his loved ones, after which he solidifies his reputation as a music legend.
Such is the story of Walk Hard, a mock biopic which pokes fun of this oh-so-basic plot and all the clichés we've come to expect. With its drinking and drugging main character who can't resist a thing, Walk Hard swats hardest at Walk the Line—particularly through its relationship between its star, Dewey Cox (John C. Reilly) and his back-up singer (Jenna Fischer). Ray also gets a little prodding as well.
Back when and way down South, Dewey grew up with a devoted mother and a verbally abusive father. So when he accidentally kills his über-talented brother (by slicing him in half with a machete), his father yells, "The wrong boy was killed!" Dad keeps up that bitter refrain until Dewey leaves, at the tender age of 14, accompanied by his 12-year-old girlfriend (Kirsten Wiig).
Several babies later, Dewey finally gets his big break—despite his wife's constant criticism (in one exchange, he accuses her of "not believing in him;" she replies, "I do, Dewey. I just know you're going to fail!") After only one performance that wows the Orthodox Jewish record executives who must decide his fate, Dewey begins recording. One hit turns into another, until he is signing autograph after autograph and raking in the cash. Dewey's star is on the rise, and the only thing that can stop him is drugs. They do.
He tries to resist, but the lure is just too strong. Not so with his adorable back-up singer (Fischer), who wisely keeps Dewey at arm's length. Soon, however, Dewey has managed to overcome Darlene's resistance as well. His wife divorces him. Dewey and Darlene marry, but she eventually leaves him, too, after Dewey refuses to kick the habit. Meanwhile, he and his band are locked in a downward spiral, trying to keep up with the changing music culture, decade after decade.
Writer Judd Apatow has a penchant for coarse humor, and with its full frontal nudity (both male and female), language and constant drug use, this film is certainly no exception. Yes, he's making a point, but it's awkward to watch—and it will definitely limit the film's audience. Interestingly, Apatow's most recent successes, especially The 40-Year-Old Virgin and Knocked Up, have distinctly conservative undercurrents, despite their outward appearances. Here, it's all about the satire, though, and both Apatow and director/co-writer Jake Kasdan (The TV Set) offer a full send-up of their fellow filmmakers.
Reilly does a great job with the role, playing it straight as only he can. It's also wonderful to see Fischer in something other than The Office. She's a good actress and surprisingly stunning. Her songs are all dubbed, but Reilly's are not, and he's a phenomenal singer. Even if some of the lyrics contain heavy-handed innuendo, the original music is quite good throughout. Be on the lookout for a Partridge Family tune, though.
With it's penchant for Saturday Night Live potty humor—not to mention its overt sexuality, which includes an extended orgy scene—Walk Hard is apt to pose a problem for many. Because I like real biopics, clichés and all, I didn't find it particularly funny, either. In fact, even though it's just 96 minutes long, it was hard to keep from yawning.
If you're a fan of movies like Anchorman: The Legend of Ron Burgundy, however, you'll probably enjoy this one. Definitely wait 'til the kids go to bed, though.
DVD EXTRAS:
CAUTIONS:
Drugs/Alcohol: Characters drink alcohol, smoke cigarettes and take drugs throughout film.
Language/Profanity: Numerous obscenities and profanities, many strong.
Sexual Content/Nudity: Extended male and female nudity (full frontal) during an orgy scene. Various other sexual situations between couples, as well as sexual references and innuendos, including crude ones.
Violence: In a scene that is meant to amuse for its absurdity, a boy slices his brother in half with a machete. The brother's torso falls to the ground while the legs remain upright. This scene is repeated toward the end of the film with another character who accidentally slices himself in half. Various fight and pratfalls as well, including a character who likes to destroy bathroom sinks by ripping them from the wall and throwing them to the ground.