Walking with the Enemy a Story That Needs to be Told, Seen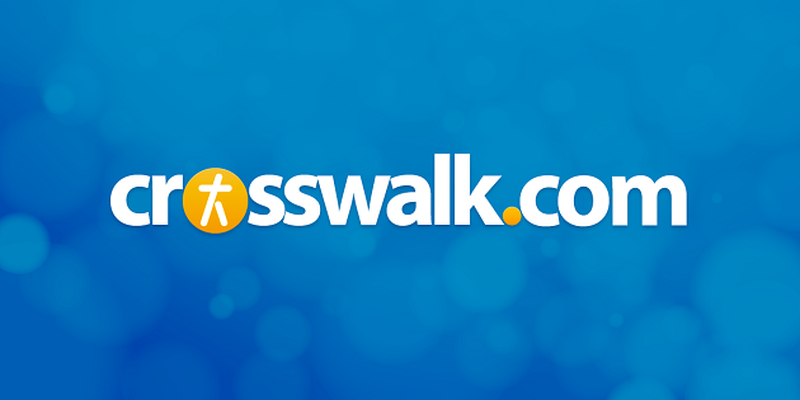 Release Date: April 25, 2013
Rating: PG-13 (war violence including crimes against humanity)
Genres: Action, Drama, History, Romance, War
Run Time: 124 minutes
Director: Mark Schmidt
Cast: Jonas Armstrong, Ben Kingsley, Hannah Tointon, Simon Dutton, Simon Kunz, William Hope
Inspired by the true story of Hungarian war hero Pinchas Rosenbaum, Walking with the Enemy is a tale of courage, sacrifice and redemption set against the backdrop of war-torn Budapest near the end of WWII.
In this dramatized version, Rosenbaum is known as Elek Cohen (Jonas Armstrong). Elek is the "nice boy" of every Jewish mother's dream for her daughter. He's a charming, noble-minded university student ready to help any less fortunate soul who crosses his path. He's adorable but the level of reverence and hero-worship shown by the filmmakers to his character makes Elek just a little too good to be true. We like him well enough, but a few more human flaws would have made us like him that much better. When we meet Elek he's doing the normal (for the 1940s) college boy things: going to dances, flirting with pretty girls, talking his way out of trouble at his job. Then the German troops come marching down the street and nothing will ever be the same.
A Nazi leader may casually speak of "certain restrictions placed on Jewish activities… nothing too burdensome" but not everyone is fooled. Elek's rabbi papa is, though, refusing to believe that anything can tear their family apart. The more pragmatic Elek does his best to protect his family, and later works tirelessly to save any- and everyone he can. When he gets his hands on some SS officer's uniforms, this Aryan-looking, German-speaking Jew makes the most of it. Disguised as Nazis, Elek and his pals pull off some amazing rescues—spiriting away thousands right under the Germans' noses.
Of course, Elek doesn't do it alone. The Church was busy doing what it could, from the priest who forged baptism certificates for his Jewish neighbors to the nuns who took in orphans from all backgrounds. Swiss Consul Carl Lutz (William Hope) is credited with saving tens of thousands of Jews by issuing them Swiss papers. Hope has a small but powerful turn as Lutz, obviously terrified, bravely goes toe-to-toe with the SS to demand the release of any Jew carrying Swiss papers. Elek's romantic interest, Hannah (Hannah Tointon), is mostly shown helping by keeping up our hero's spirits, but she's a sweet girl and they're a natural, comfortable couple. Even in wartime love will find a way.
Academy Award winner Ben Kingsley (Shutter Island) has a couple of shining moments but is mostly wasted in his role as Hungarian government leader Regent Horthy. Shown as a basically good man, Horthy sees all Hungarian citizens as "Hungarians" regardless of race or religion. His tense dealings with the Nazis (and secret negotiations with the Russians) are apparently supposed to provide a national counterpoint to the personal story of Elek. Unfortunately the two plots are so awkwardly stitched together the result feels like trying to watch two TV shows at the same time. Maybe that's why for all the imminent danger and several heart-pounding moments, the movie as a whole tends to drag.
The look of it all is beautiful, no mean feat in a story set mostly in a Nazi-occupied city. The tones are all moody browns and greys, punctuated here and there with a slash of red surrounding a swastika. While that may sound more dull than attractive, the nuances are exquisite. Some scenes—such as when a crowd of frantic Jews runs for their lives down a narrow street while a building explodes behind them—are haunting.
Walking with the Enemy is no Schindler's List, but it's definitely worth watching. It's heartbreaking, uplifting, and a story that needs to be told. As a Nazi officer reports on the number of "deported" Jews we're reminded once again of the staggering loss of life. Both the atrocities and the heroism of this painful chapter of history need to be revisited from time to time. Lest we forget.
CAUTIONS (may contain spoilers):
Drugs/Alcohol: Some social drinking, some characters hover on the edge of drunkenness
Language/Profanity: Racial slurs; da** is heard several times.
Violence: The film is set in a war zone: battles; gunfire; explosions; people die, generally after being shot; fighting; bodies shown hanging. Attempted rape. However, none of it is as graphic as it might have been. It manages to make a strong emotional point with a minimum amount of gore. The cruelty shown is worse than the actual violence.
Sex/Nudity: Some lively dancing with lots of lifts and brief flashes of underwear. An attempted rape involves ripping of clothing but undergarments cover everything. Multiple kisses exchanged.
Publication date: April 25, 2014