Warped Worldview Proves Problematic for Just My Luck
Lisa Rice

Contributing Writer

2006

11 May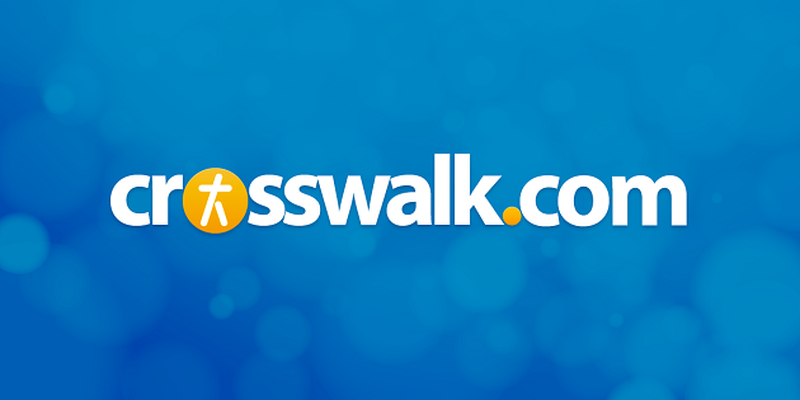 Release Date: May 12, 2006
Rating: PG-13 (some brief sexual references)
Genre: Comedy, Romance
Run Time: 95 min.
Director: Donald Petrie
Actors: Lindsay Lohan, Chris Pine, Samaire Armstrong, Bree Turner, and Faizon Love
What an adorable idea for a teen movie: a fancy city girl with an upwardly mobile, charmed life meets a bumbling, down-and-out (albeit hunky) guy who can't get his act together, and a chance kiss causes them to swap fortunes. The premise is fresh and cute, lending itself to lots of great gags that delight audiences, but it also sets itself up for a lot of problems for Christian moviegoers.
Regrettably, "Just My Luck" works because it's based on things like astrology, fortune telling, tarot readings, and Karma – most of which are specifically forbidden, biblically speaking.
The story begins when Ashley Albright's (Lindsay Lohan) roommate, Maggie (Samaire Armstrong) announces that Saturn is in line with Neptune, and she expects the unusual to happen. Ashley will hear nothing of the sort because her life is usual every day … well, usual in the sense that she usually makes it to work on time, despite horrendous traffic in Manhattan; she usually finds the best deal on the last dress in her size; she usually wins money in the lottery; and her mere presence usually causes the rain to stop and the sun to peek out. Best of all, she can always catch a cab with the slightest wave of a hand. And today, she's just landed a date with the handsome and rich son of the Boston Celtics' owner. What could go wrong?
At a masquerade party she is throwing for her company's best client, rapper Damon Phillips (Faison Love), Ashley stops by the table of a fortune-teller, Madame Z, who insists on using tarot cards to read her fortune. Madame Z is horrified to see that the wheel of fortune is turned upside down, and she predicts a scary downturn of luck for the debutante.
Later that night, Ashley dances with a stranger, Jake Hardin (Chris Pine), and ends up kissing him. Immediately, things begin to change. Ashley breaks the heel of her shoe, rips her dress, and gets in all sorts of trouble with her boss for real and imagined infractions. Her apartment floods, black cats cross her path, she cracks mirrors and loses all respect. Conversely, Jake's luck changes for the better. Suddenly he's not only catching cabs, but winning kudos from the boss – and saving the life of a key player who could launch him and the band he's helping (The McFlys) to stardom.
The furious Ashley charges back to see Madame Z, only to find out that there's only one logical way to reverse the curse. But is it possible, and is it ethical? Only a huge dose of maturity can cause Ashley to make the right decisions for all involved.
"Just My Luck" will likely draw in the thundering hordes to see the darling of such beloved hits as "The Parent Trap," "Freaky Friday," "Mean Girls," and "Herbie." And die-hard Lohan fans will probably enjoy the predicaments that show off her talents in slapstick comedy shticks. But this movie feels darker than the others because of its reliance on the power of luck.
Though the premise is good, and the comedy is fun, the movie showcases the dark, sad reality of those who walk in half-truths and lean on worldly power. Instead of walking in semi-paranoia and relying on fortune, chance, fate, Karma, lotteries, turns of the cards, hazards of the die, flips of the coin, and wheels of Fortune, a Christian worldview focuses on blessing, favor, sowing and reaping, and the directives of Scripture to aid with life's quirky difficulties. Only one character in the movie portrays a biblical worldview of thinking on what is good and not worrying about tomorrow.
Other cautions in "Just My Luck" include the movie's use of a number of obscenities, numerous portrayals of alcohol, and plenty of skimpy clothing for impressionable eyes. There is also a "male escort" who apparently has sex with the female boss in a semi-private room at the masquerade party. Yikes!
My fifteen-year-old daughter, Hannah, says "Just My Luck" is pretty funny, better than "Herbie," but not as good as the other Lohan films. Hannah's mom says it's regrettable that an otherwise adorable teen flick has to be clouded by a problematic worldview.
AUDIENCE: Older teens and adults
CAUTIONS:
Drugs/Alcohol: Beer and liquor depicted at parties
Language: About ten light obscenities.
Sex: Veiled sex portrayed between boss and male escort.
Nudity: None, though there is a constant eyeful of low-cut dresses on the well-endowed Lohan.
Violence: Slapstick, comedic violence throughout movie, and woman punches girl in jail.
Worldview: Unbiblical reliance on fortune-telling, Karma, and luck.