Well-Intentioned Darfur Now Falls Short
Annabelle Robertson

Crosswalk.com Contributing Writer

2007

7 Nov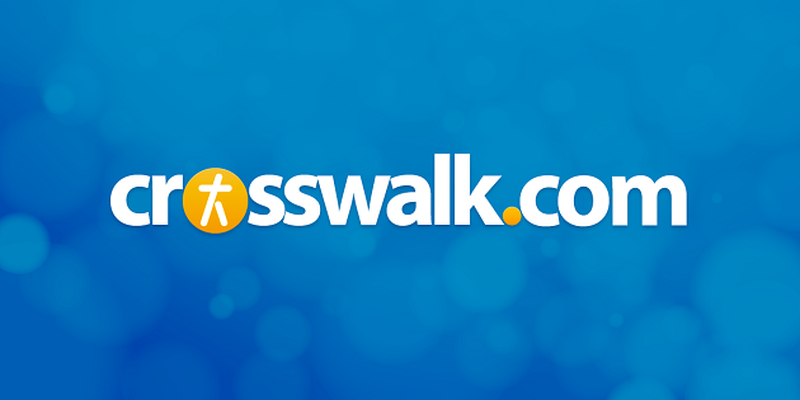 DVD Release Date: May 27, 2008
Theatrical Release Date: November 2, 2007
Rating: PG (for thematic material involving crimes against humanity)
Genre: Documentary
Run Time: 99 min.
Director: Theodore Braun
At a time when video store employees can't even pronounce the word "Darfur"—much less understand the horror that it represents—documentaries about the ongoing genocide in this African region are a welcome relief. But as needed and as well intentioned as this is, unfortunately Darfur Now falls far short of its potential.
Deep in the heart of Sudan, Africa's largest geographical nation, civil war is raging. The official, but highly corrupt, Sudanese authorities have armed the "Jangaweed" militia and given them a mandate to terrorize the tribes people of Darfur, ostensibly to quell any rebellion. In 2004, the Bush administration made the historic move of declaring genocide in Darfur while it was still ongoing. In 2005, the United Nations Security Council referred the matter to the International Criminal Court in the Netherlands.
As of 2007, United Nations estimates the dead at 200,000 and the displaced at 2.5 million. Most of the homeless live in camps where they endure squalid conditions, food rationing and yet still are not safe from the terrorists, whose Arabic name translates as "devils on horseback." Six individuals are committed to bringing change.
Adam Sterling is a white UCLA student who heard Holocaust stories from his relatives, but who didn't become politically active until taking a college course on African politics. He now passes out flyers every Saturday at the Santa Monica Farmer's Market, trying to attract more than a passing glance from shoppers who scurry by, refusing to even make eye contact. Along with a group of volunteers, Sterling is signing up volunteers for his California lobby. He's trying to persuade the state government to divest in Sudan, by withholding all funding from companies that support Sudanese oil companies.
Luis Moreno-Ocampo is the lead criminal attorney for the International Criminal Court at The Hague. Born in Argentina, Ocampo prosecuted corrupt government officials in his own country as a young attorney, fresh out of law school. Now, he's out to indict Sudanese and Janjaweed militia leaders for crimes against humanity, and he's hoping spies will bring him the evidence he needs.
Ahmed Mohammed Abakar is the head sheik of a displacement camp for his people, the Hamadea, where he helps resettle some 47,000 refugees and deals with everyday problems like lost ration cards. Hejewa Adam is a mother-turned-soldier. After her baby was beaten to death by the Janjaweed, Hejewa joined the rebel forces. She lives in the wild, waiting to attack with fellow soldiers. Between outings, she speaks to villagers, encouraging them to stand firm against the Janjaweed.
Pablo Recalde is the West Darfur director of the World Food Program, which provides food to all the camps in the war-torn region. And Don Cheadle, the Hollywood actor, is the author of the book, Not on Our Watch: The Mission to End Genocide in Darfur and Beyond, upon which this film is based. Cheadle became aware of the problems in Sudan after appearing in Hotel Rwanda, a feature film that chronicled a similar situation in that country.
After receiving a grant from Steven Spielberg's Righteous Persons Foundation, director Theodore Braun spent 18 months on three different continents to capture these stories, and it's clear that he's as impassioned about Darfur as his six subjects. Unfortunately, however, it's not enough to stick mics in people's faces to create a compelling documentary.
Certainly, the subject matter is critical, and Braun is to be commended for his devotion and for bringing it to our attention. Moreover, the work that these six individuals are doing is significant—and it deserves our support. It's just disappointing that, in attempting to capture so many people's stories, Braun fails to connect with the viewer on a truly emotional level. Had he focused on three or four of these individuals, for example, taking us deep into their lives, this problem would have been avoided. As is, he largely relegates his subjects to talking heads. A documentary which does just this, War Dance, stands in sharp contrast, with outstanding cinematic merits.
Despite the involvement of Cheadle and his buddy, George Clooney, Darfur Now nevertheless shows us that we don't have to be superstars to effectuate change. Sterling works as a waiter, but when Governor Arnold Schwarzenegger finally signs his bill into legislation, it shows that anyone can make a difference. We should all be as motivated as this young man to impact our world.
For more information, call 1-800-GENOCIDE or SaveDarfur.org.. To get involved in the U.S. divestment movement, which has resulted in legislation in 12 states, visit DivestforDarfur.org. You can also visit NotonOurWatchProject.org.
DVD EXTRAS:
Introduction by Director Theodore Braun
Director's Commentary
Additional Scenes
CAUTIONS:
Drugs/Alcohol: None.
Language/Profanity: A few mild profanities.
Sexual Content/Nudity: None.
Violence: Mostly implied, but include graphic discussions about rape, murder and war atrocities; several dead bodies and numerous decomposing skeletons are seen onscreen; children's drawings of violence are also seen.