Football and Faith Lead When the Game Stands Tall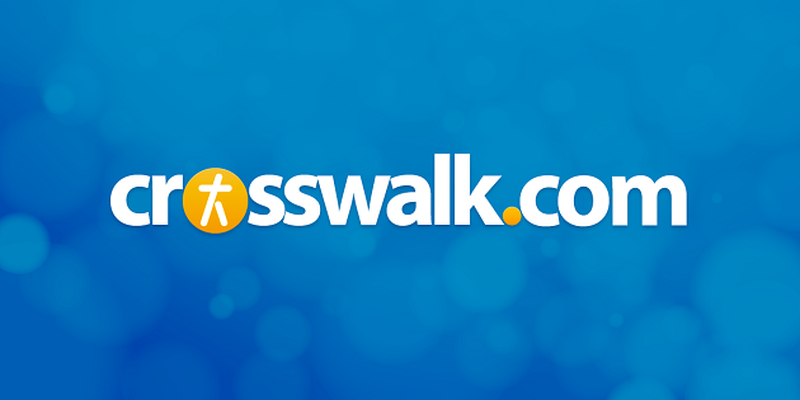 DVD Release Date: December 9, 2014
Theatrical Release Date: August 22, 2014
Rating: PG (forthematic material, a scene of violence, and brief smoking)
Genre: Faith-Based Sports Drama
Run Time: 115 min
Directors: Thomas Carter
Cast: Jim Caviezel, Alexander Ludwig, Michael Chiklis, Laura Dern, Clancy Brown, Ser'Darius Blain
Whenever assessing the quality of a faith-based movie, there tends to be two different scales from which to judge: how does it compare to other faith-based movies, and then how does it compare to actual mainstream movies (especially ones of its genre). To the former, When The Game Stands Tall is as well-made a faith-based movie as you're likely to see, with the professional polish you'd expect from a studio-backed film (which this is). And perhaps more importantly, as a mainstream inspirational sports movie it stands tall right alongside favorites of the genre, not simply for the production value it puts up on the screen but – like the team it depicts – for the character it displays.
Based on a true story (and book of the same name), When The Game Stands Tall is the account of a small California high school football team that, from the early 90s to the early 00s, went unbeaten for over a decade. It racked up a 151-game win streak, setting a national record. But this movie isn't about any of the teams that built that record; it's about the team that lost it.
What's compelling about this particular sports movie – even elevating it above the formula beats it also employs – is that from the outset it has bigger thoughts on its mind; not evangelistic ones that you might expect but rather philosophical ones. Namely, why do bad things happen to good people? 
This question isn't posed in the shallow context of wins and losses. No, in the story's first act – well before the team's first loss even occurs – both coaches and players are confronted with much more serious challenges off the field. Their winning tradition has taught them that you reap what you sow; if you work hard, good things will come. It even emphasizes that point with Luke 6:38, "Give, and it will be given to you…for with the measure you use, it will be measured to you." But then, in short order, good hard-working members of the team are blindsided by grave and even tragic blows, forced to face the reality of "when life takes more than it gives," as Head Coach Bob Ladouceur (Jim Caviezel, TV's Person of Interest) puts it. What is someone supposed to do with that, even (and perhaps especially) a person of faith?
CrosswalkMovies.com: from crosswalkmovies on GodTube.
To the film's credit, answers to those questions don't immediately emerge. People have to be allowed the space to struggle and grieve, because pat answers only ring hollow. That space is given here, showing that if you wait long enough – and struggle in the context of community, together – answers may not necessarily reveal themselves, but purpose does.
Helping to face and confront these kinds of challenges are exactly what organized sports are for, and that's what this movie gets and communicates so well. Sports don't simply create adversity for us to deal with and overcome (although that's certainly one of its core benefits), but team sports show us the value and importance of confronting these challenges together, and of the power of unity in the face of adversity. When The Game Stands Tall understands that the best sports programs aren't the ones that have the most wins or storied traditions; they're the ones that help, train, mold and mentor young people in how to become Men and Women.
Even as the movie shifts to its second and third act and offers up its fair share of clichés to help drive its points home – both verbally and circumstantially – these familiar lessons also have the virtue of being true. Clichés are clichés for a reason, as they say, with one of the most significant ones here being that to get out from under the weight of your own struggle you have to engage others in theirs, even while you're still in yours, and allow that service to give you both perspective and purpose. It also shows what real leadership at that young age looks like, in a way that's lived out and much more meaningful than some overly-scripted and well-timed motivation.
Despite placing these lessons into a rather familiar structure, the conviction of the cast and sincere tone set by director Thomas Carter (Coach Carter, Save The Last Dance) keep the clichés from landing with pedagogic thuds. Instead, they resonate as honest and well-observed wisdom, even when delivered in too-articulate (and occasionally alliterating) inspirational quotes that are ready-made for locker room posters and motivational memes. Its bumper-sticker truisms, along with an organic rather than didactic expression of Christian faith, are woven into the fabric of these characters' lives, emerging from them rather than force-fed through them.
There's also a lot of game-time football here, too, especially as the film progresses. It's all very well shot, edited, paced, and sound designed to exciting effect, with a cinematic rather than chaotic visual style that allows us to clearly comprehend the action and thrill at the power and beauty that's so unique to football.  Despite each character filling a stereotype, the cast uniformly brings an emotional honesty and depth that elevates the material, perhaps especially Laura Dern who takes a stock housewife role (for the second time this summer, after The Fault In Our Stars) and makes it one of the film's emotional and moral anchors. The casting of Caviezel sure plays to the targeted faith crowd, who still revere his portrayal of Jesus in the faith-based movie standard-bearer The Passion of the Christ, but his stiff and wooden presence makes for an unconvincing inspirational speaker. Nevertheless, the moral and ethical convictions he shares at key moments rise from a very authentic place.
Ultimately, When The Game Stands Tall is about identity. Are you only defined by your successes and victories alone? Who do you become when you lose everything, including what you've worked hard for? Identity isn't found in a trophy case or the record books; it's found in a brotherhood, whether that be a team, a cause, close friends, or a family. And while victories only last for a season, a brotherhood remains for a lifetime – and your identity right along with it.
As someone who played football in high school, and was fortunate enough to be on a team that played for the state championship in my senior year, When The Game Stands Tall more closely reflects the lessons, environment, and values that my coaching staff instilled in us than in any other movie I've seen. Its temperament is not motivated by hype but rather character-building. And perhaps what's best about When The Game Stands Tall isn't simply that it communicates these values; it models them.
CAUTIONS (may contain spoilers):
Drugs/Alcohol Content: Brief cigarette smoking. A brief scene of a house party (drinking assumed).
Language/Profanity: One D-word.
Sexual Content/Nudity: Some embracing and kissing. A guy asks another guy of his girlfriend if he's "gettin' any of that?"
Violence/Other: Portrayals of non-graphic violence, some scenes of peers pushing and shoving each other. A scene involving a shooting (heard off-screen). A father becomes physically rough with his son on a couple of occasions.
*Published 8/22/2014