It's No Real Surprise Where Hope Grows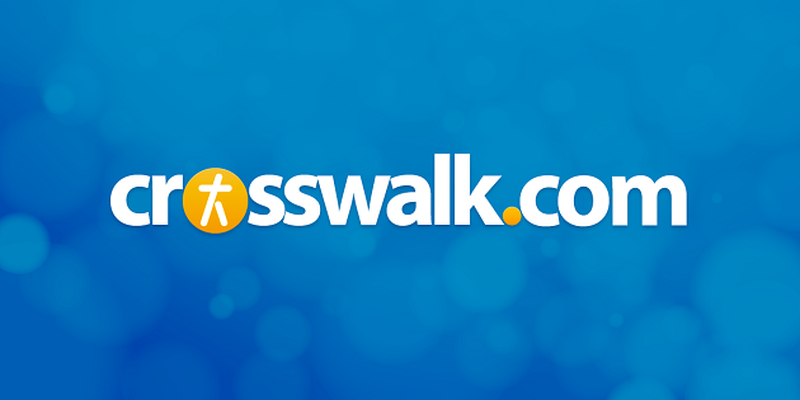 DVD Release Date: August 25, 2015
Theatrical Release Date: May 15, 2015
Rating: PG-13 for thematic issues involving drinking and teen sexuality, and for brief language and an accident scene
Genre: Drama
Run Time: 95 min.
Director: Chris Dowling
Cast: Kristoffer Polaha, David DeSanctis, Brooke Burns, Michael Grant, Katie Campbell, William Zabka, Danica McKellar
Movies aimed at Christian audiences continue to be released at a relatively torrid pace in 2015. After years of requests for more movies that might appeal to religious viewers, moviemakers are responding. Since January, we've seen big-screen releases of Do You Believe?, Old Fashioned, Beyond the Mask and Little Boy, as well as more mainstream films with family appeal, like Paddington, Black or White, Cinderella and McFarland, USA.
This week Where Hope Grows joins the list. It's being billed as a film "about finding redemption through faith, hope and love," but while its PG-13 rating points to mature content, the film itself has few revelations to offer, good or bad. It's a watchable yet rather subdued movie that goes down easy enough but has a preaching-to-the-choir quality that results in less-than-surprising storytelling.
CrosswalkMovies.com: Where Hope Grows Trailer from crosswalktrailers on GodTube.
Baseball player Calvin Campbell (Kristoffer Polaha, Billy: The Early Years) couldn't cut it in the big leagues. Now a single dad to a teenage daughter (Katie Campbell), Calvin has traded a love of baseball for a love of the bottle.
Things begin to change when Calvin stops by the supermarket to pick up some fruit and meets a grocery-store worker with Down syndrome (David DeSanctis). Calvin is impressed by the overly affectionate employee (he's a hugger), whom Calvin refers to as "Produce," and by his knowledge of the product codes for the various fruit and vegetables sold by the store ("kind of like Rain Man," Calvin says of Produce's ability).
Shortly after asking what the young worker's "secret" is, Calvin finds himself visiting Produce's church for worship. It's also where he gets to know Amy (Brooke Burns), who leads meetings of the local Alcoholics Anonymous chapter. Meanwhile, Calvin is trying to keep his daughter from going too far, too fast with bad boy Colt (Michael Grant). He's also challenged to return to his old ways by former drinking buddy Milt (William Zabka, The Karate Kid), who's suspicious of his wife's (Danica McKellar) feelings for another man. As Calvin tries to get his life together, Milt's falls apart.
The acting in Where Hope Grows is fine, and the production values make the film easy to watch. However, the story, written by director Chris Dowling, who once starred in soap operas The Bold and the Beautiful and Days of Our Lives, just doesn't offer any surprises. It's too easy to see where the film is going. Even a closing-moments revelation is predictable, if moving.
Where Hope Grows isn't the kind of movie that feels like an advance for films aimed at Christian audiences, but neither is it a step back. That most surprising thing about it is just how unsurprising it is.
CAUTIONS (may contain spoilers):
Language/Profanity: Produce is referred to more than once as "retarded," but Calvin corrects those who use the term, comparing it to the "n" word; Katie accuses her dad of being "drunk as hell"; "pr-ck"
Drinking/Smoking/Drugs: Calvin is an alcoholic who is seen drinking several times throughout the movie, including bar scenes and drinking from a flask; multiple scenes of drinking and driving; Calvin visits an AA meeting
Sex/Nudity: Calvin asks his daughter if she's having sex with her boyfriend and adds that he doesn't want her to make the same mistakes he did; kissing; Colt pressures Katie to have sex; Katie says she's a virgin; Milt's wife kisses his friend
Violence/Crime: Colt steals alcoholic beverages from the store where Produce works, and threatens him to keep quiet about it; Produce and Calvin's car is pulled over for speeding, but the police officer lets them go; Colt forcibly kisses Katie and tries to have sex with her; Produce hits Colt with a fire extinguisher
Marriage: Calvin is a single dad; Milt suspects his wife is cheating on him
Religion: Produce invites Calvin to church; he attends and sees Produce singing in the choir; a Bible is given to Milt; people pray; it's said that "God is probably not a genie, granting every wish"
Publication date: May 14, 2015