Tina Fey Tackles New Territory in Whiskey Tango Foxtrot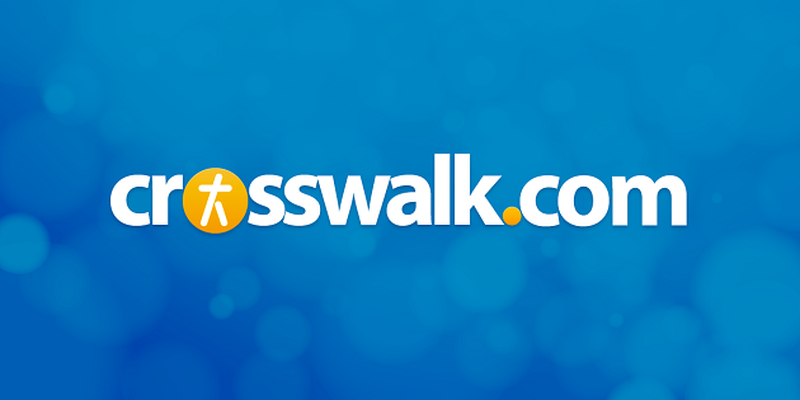 Tina Fey is engaging in this insightful story of a safe, boring TV producer who transforms herself into an intrepid war correspondent. In time she'll count the cost of that transformation, but first she has to get the story without getting blown up. 4 out of 5.

Synopsis
Whiskey Tango Foxtrot tells the story of Kim Baker (Fey), who's stuck in a personal and professional rut when she volunteers to cover the hostilities in Afghanistan. Dropped in the middle of a war zone, Kim must learn—fast—how to navigate social, political, and professional pitfalls in a place where one bad decision can get you killed (or worse). It's exciting, but are the rewards worth the risk?
Sharia law may rule the country, but anything goes in the behind-the-scenes world where members of the media "drink, do drugs, and have sex with strangers in restaurant bathrooms." Between the bombs, the nightlife, and the adrenaline rush of living on the edge, Kim has to decide: If getting the story is the most important thing in life, is that a life really worth living?

What Works?
The performances are nuanced and deep; there's not a lightweight in the bunch. Fey shows impressive range as an actor, letting us just far enough behind Kim's guarded exterior that we can watch her grow and mature both personally and professionally. Tanya (Margot Robbie) shines as the party girl with serious ambition. Iain (Martin Freeman) is just the right scruffy mix of annoying and adorable, and Billy Bob Thornton is the epitome of a laconic Marine commander who does not suffer fools. But keep your eye on Kim's interpreter Ali (Alfred Molina); his subtle, meaningful glances say volumes of which you won't want to miss a word.

What Doesn't?
It's not exactly predictable film, but there's not much in the plot to surprise the savvy viewer. It's still worth watching, but almost everything unfolds just as you'd expect. As noted in the Cautions, there's a lot of language that may offend but it does not feel gratuitous in this war-torn setting.

Christian Worldview Elements / Spiritual Themes
Kim experiences several epiphanies along her journey, moments of conviction where she comes to grips with uncomfortable truths about herself and then has to decide what to do about them. That Kim both recognizes her issues and makes hard decisions as a result is one of the strengths of this story. There's also a lovely moment when a man Kim believes she has wronged offers her grace instead of the anger and judgment she expects and feels she deserves. Through his actions she is able to let go the burden of guilt she carries and go forward, forgiven.

CAUTIONS (may contain spoilers)
MPAA Rating: R for pervasive language, some sexual content, drug use and violent war images
Language/Profanity: Far too much to count or catalog, but it feels appropriate for these characters in their circumstances. There are only a few uses of God's name and many creative examples of curses.
Sexuality/Nudity: There's a lot of talk about sex, including references to a man who enjoys porn featuring sex with animals, but when characters actually get down to it there's a lot of fumbling about while the actual act takes place off screen.
Violence/Frightening/Intense: As most of the action takes place in a war zone, characters are often in danger and occasionally get blown up, punched in the face, and otherwise injured. It's intense but in a good way.
Drugs/Alcohol: Oddly enough in a country of teetotalers, both drugs and drink are found in abundance throughout, showing clearly how "hard-drinking journalist" came to be a cliché.

The Bottom Line
RECOMMENDED FOR: News junkies. War movie buffs. Tina Fey fans who want to see her in something that's not a comedy. If language is not an issue, this could be a good date movie.
NOT RECOMMENDED FOR: Impressionable youngsters and those who prefer a much lower level of foul language.
Whiskey Tango Foxtrot, directed by Glenn Ficarra and John Requa, opened in theaters March 4, 2016; available for home viewing June 28, 2016. It runs 112 minutes and stars Tina Fey, Margot Robbie, Martin Freeman, Alfred Molina, and Billy Bob Thornton. Watch the trailer for Whiskey Tango Foxtrot here.

Susan Ellingburg spends most days helping to create amazing live events and most nights at the movies, at rehearsals, or performing with vocal ensembles in the Dallas area. This leaves very little time for cleaning house. A natural-born Texan, Susan loves all things British, Sunday afternoon naps, cozy mysteries, traveling with friends, and cooking like a Food Network star (minus the camera crew).
Publication date: March 2, 2016