Wish Fulfillment Falls Flat in Monte Carlo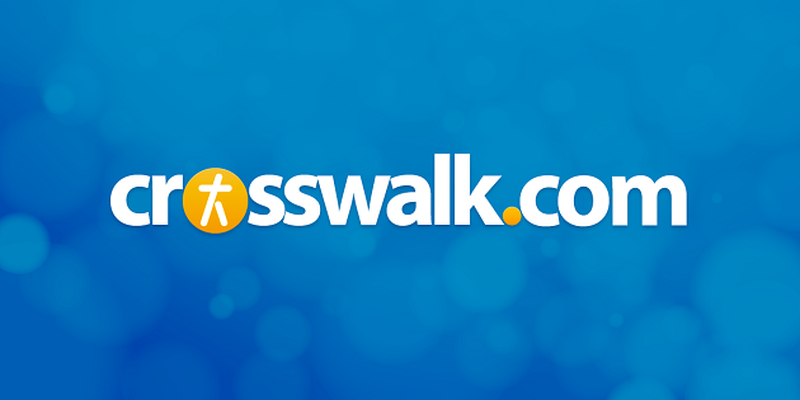 DVD Release Date: October 18, 2011
Theatrical Release Date: July 1, 2011
Rating: PG (for brief mild language)
Genre: Comedy, Romance
Run Time: 109 min.
Director: Thomas Bezucha
Actors: Selena Gomez, Katie Cassidy, Leighton Meester, Cory Monteith, Andie MacDowell, Brett Cullen
While cinematic trends may come and go (vampires and bromances, anyone?), stories with happy-ever-after endings are pretty much a universal crowd-pleaser.
But as perfect as Disney's reigning princess Selena Gomez is for the lead in Monte Carlo, this nearly two-hour slice of teen wish fulfillment ultimately falls prey to a slew of storytelling contrivances that are simply impossible to ignore.
Sure, the fairy tale starts out promising enough as Grace (Gomez), a recent high school grad, can't wait to leave her one-stoplight hometown in Texas to explore the City of Lights with her best pal Emma (Katie Cassidy, TV's Gossip Girl). In fact, it's a trip she's been dutifully saving for by waitressing at the local greasy spoon.
Hoping she'll discover who she really is in a place as magnificent as Paris, her Mom (Andie MacDowell, The 5th Quarter) ends up putting a slight damper on her plans when she informs her that Meg (Leighton Meester, Country Strong), her stepsister to be, will be joining her and Emma for all the fun.
While it's probably a good idea for an adult to accompany the girls on their first trip abroad, Meg isn't exactly Grace's first choice since she's uptight, moody and judgmental to boot. But Grace's mom sees it as an opportunity for the girls to bond, so despite Grace's objections, she insists that Meg joins them. Plus, considering that high school dropout Emma (who Meg also can't stand) can be a little flaky, having Meg along provides some peace of mind.
Like many, many American adventures in Europe before it, however, the girls' trip doesn't exactly get off to the smoothest of starts (cue the requisite fleabag motel and the familiar gag where they forget that European electric sockets are different than the ones back home). Adding insult to injury, Grace has apparently booked the worst tour of Paris possible.
Instead of languidly exploring the Louvre and savoring the sumptuous French cuisine, the girls are rushed through their experiences so quickly that they have no time to take it all in. So with the trip of a lifetime becoming nothing more than speeding through a jam-packed itinerary of must-sees, Grace is bummed to say the least.
Thankfully, this particular genre doesn't allow its characters to mope around for long, though. In a welcome twist of pure serendipity, the girls accidentally "lose" their tour guide when they don't make it down from the Eiffel Tower in time to catch up with the rest of the group. But rather than see this as an opportunity to explore Paris on their own terms, Grace starts bawling and sees herself as the colossal failure for not choosing someone better to lead the way.
Eventually hoping to pull it together in the restroom of a gorgeous nearby hotel, Emma and Meg just happen to run into a celebrity who's the spitting image of Grace, the snooty, trouble-making Brit with an English accent so bad it practically makes Madonna's equally fake one sound credible, Cordelia Winthrop Scott (also Gomez).
It's at this juncture of the story where your suspension of disbelief must kick into overdrive. After overhearing that Cordelia is ditching her Paris hotel suite and her hosting duties at a children's charity event, the girls decide to have the "vacation they deserve" by having Grace pose as Cordelia.
While a bit reluctant at first, it's a 25-pound lobster and plushy new digs that eventually win Grace over, and before long, the girls are enjoying the spoils of the five-star life, including the paparazzi following their every move.
Much like Carrie Bradshaw and her fellow Sex in the City pals, minus the sex, these young women are immediately transported to a world of sparkly couture gowns (magically, the girls are all the same size as Cordelia), Bvlgari jewels and handsome suitors who conveniently pop out of nowhere and are instantly smitten with them. Trouble is, it's a little difficult watching Grace, Emma and Meg (who've become BFFs practically overnight, natch) play dress-up when you know that Grace's true identity could be exposed at any minute.
While there are a few notable (yet thoroughly predictable) life lessons tucked in with all the cotton-candy escapism, namely that money can't buy happiness and giving to those less fortunate is important, what's probably the most troubling about Monte Carlo is that the consequences for lying again and again are practically non-existent.
Truth be told, Grace's actions don't harm anyone physically (although I'm guessing that assuming someone else's identity might have a few pesky legal ramifications), but after one ridiculously convenient plot twist after another plays out in Grace's favor, you can't help wondering why the screenwriters didn't see this as an opportunity for her to learn the value of honesty.
If anything, Monte Carlo could've been a powerful story of how our expectations sometimes don't match up with reality, but you inevitably learn something about yourself in the process anyway. But here in fairy tale land, such lofty takeaway value is non-existent since apparently, getting the guy is the only primary concern—a shame considering just how impressionable the target audience is.
CAUTIONS:
Drugs/Alcohol: None of the girls drink (in fact, they pass up glasses of champagne at the charity ball), but there's some social drinking depicted.
Language/Profanity: A singular use of as-, an instance where sh-- is almost said.
Sex/Nudity: Kissing, but no full-on makeout sessions or sex. Two of the girls wear bikinis at the beach. By story's end, Meg continues traveling alone with the guy she just met in Paris (her parents inform her that they don't need the "details" of what happens while they're gone).
Violence: None.
Morals: Although it's established that Grace, Emma and Meg are basically good girls with good hearts, they aren't above lying in the name of adventure. The entire story is basically crafted around a big deception that doesn't end up having many negative consequences in the end. But there are a few themes that dig deeper, namely that money and prestige aren't everything and that all people (even the servers at a glamorous party) deserve to be treated with respect.
Christa Banister is a full-time freelancer writer, specializing in music, movies and books-related reviews and interviews and is the author of two novels, Around the World in 80 Dates and Blessed Are the Meddlers. Based in Dallas, Texas, she also weighs in on various aspects of pop culture on her personal blog.
For more information, including her upcoming book signings and sample chapters of her novels, check out her Website.