Adaptation of R.J. Palacio's Book a Certified Wonder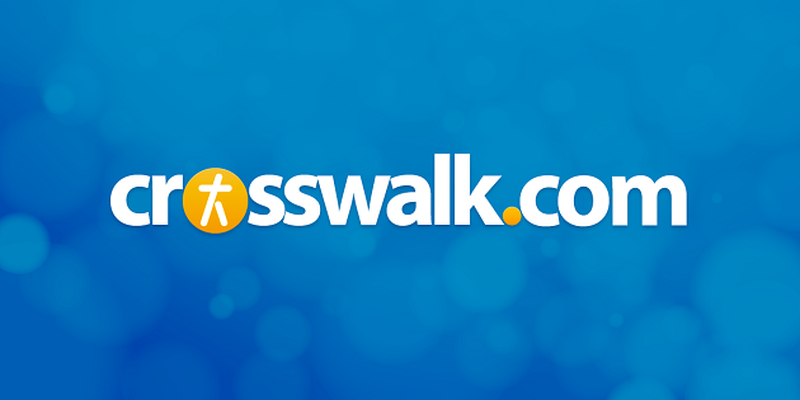 NAMED CROSSWALK.COM'S #4 MOVIE OF 2017!
The feel-good movie of the Fall! Wonder is a gentle, uplifting story for anyone who's ever had to find their way in a not-always-welcoming world. Young Auggie (Jacob Tremblay) can't help the way he looks but he may change the way you see. Grab a tissue (or three) and head to your theater now. 4.5 out of 5.
 
Synopsis
Based on the New York Times bestseller by R.J. Palacio, Wonder is the inspiring story of an unlikely hero. August "Auggie" Pullman was born with… issues. Nearly 30 surgeries later his face still doesn't look quite right. Up until now he's been homeschooled, but it's time for Auggie face the trauma that is fifth grade (which isn't smooth sailing for most of us, no matter what we look like). With bullying, friendship, betrayal, forgiveness and a science fair in his future, Auggie has quite a journey before he learns that you can't blend in when you were born to stand out.
 
What Works?
The cast: Young Jake Tremblay follows his standout performance in Room with a vulnerable portrayal of Auggie, a smart, funny kid who just happens to have an unusual face. But while we expect to root for Auggie, other characters pull back their masks and touch our hearts as well. Jack Will (Noah Jupe), the goodhearted scholarship kid with orders to play nice; Via (Izabela Vidovic), Auggie's loving but oft-overlooked sister; even Via's ex-bestie Miranda (Danielle Rose Russell) has hidden depths. Mandy Patinkin, the unfortunately-named Mr. Tushman, is the principal everyone wishes they'd had.
Then there are Auggie's parents. I'm not usually a fan of Owen Wilson, but he hits all the right notes as Auggie's cool and caring dad. Wilson manages to be mature and funny at the same time (go figure). Julia Roberts gives a luminous performance as Auggie's brave, only-occasionally-helicopter mom. She dances on the edge of being a control freak while slowly realizing Auggie's new normal will open up new opportunities for her, too. And what a joy to see a loving, relatively normal family on the big screen! They're far from perfect, but all four Pullmans pull together to meet disaster and triumph alike.
While this is mostly Auggie's story, the point of view shifts between several characters to show us other perspectives. This technique can be distracting, but here it adds depth and offers insights, giving the audience a peek inside the why behind their actions—and reminding us there's more to everyone than what we can see on the outside.
 
What Doesn't?
While Auggie doesn't look exactly normal, I found it hard to imagine anyone bursting into tears and running away at the sight of his face. He's not horrifying, just odd. From a movie-goer's perspective that's probably a good thing, since we don't have to flinch every time his face fills the screen, but it does make some characters seem a little overly dramatic. On the other hand, many of them are fifth-graders, so "overly dramatic" probably comes with the territory.
 
Christian Worldview Elements / Spiritual Themes
1 Samuel tells us, "A man looks at the outside of a person, but the Lord looks at the heart." Wonder offers us the opportunity to do the same, as we see past the outside of several characters and into their hearts.
Misunderstandings lead to opportunities to ask and extend forgiveness.
Auggie's neglected big sister Via receives comfort from what might be an imaginary encounter with her deceased grandmother. It's sweet, not creepy, and not in any way connected to anything remotely occult. A friend tells her "your grandmother is still cheering you on" and indeed, we hope she is. Via regularly sacrifices her own wants and needs for Auggie, demonstrating the kind of love that puts others first.
 
CAUTIONS (may contain spoilers)
MPAA Rating: PG for thematic elements including bullying, and some mild language
Language/Profanity: A few uses of "God" to emphasize a point and some bullying words.
Sexuality/Nudity: Very mild. On a child-free night Auggie's mom peeks inside a gift from husband that appears to contain a negligee and promises to "open that later."
Violence/Frightening/Intense: A schoolboy fight, some (verbal) bullying.
Drugs/Alcohol: Some drinking; one character says, "Let's get drunk!" but the setting is more stable than that sounds.
 
The Bottom Line
RECOMMENDED FOR: Anyone who went to middle school, is currently in middle school, or about to go into middle school. Unless they're afraid of feeling a few twinges of uplifting emotion, that is.
NOT RECOMMENDED FOR: Viewers who aren't tough enough to watch a gentle story about a loving family and a brave kid overcoming bullying and beating the odds.
Wonder, directed by Stephen Chbosky, opens in theaters November 17, 2017. It runs 113 minutes and stars Julia Roberts, Owen Wilson, Jacob Tremblay, Mandy Patinkin, Daveed Diggs, Sonia Braga and Izabela Vidovic. Watch the trailer for Wonder here.
 
Susan Ellingburg spends most days helping to create amazing live events and most nights at the movies, at rehearsals, or performing with vocal ensembles in the Dallas area. This leaves very little time for cleaning house. A natural-born Texan, Susan loves all things British, Sunday afternoon naps, cozy mysteries, traveling with friends, and cooking like a Food Network star (minus the camera crew).
Publication date: November 15, 2017
Image courtesy: ©Lionsgate