Wonder Wheel Just as Interesting as an Old Carnival Ride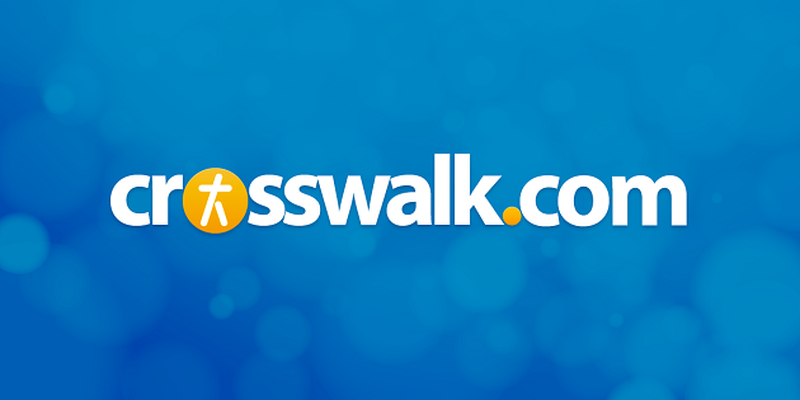 In the year of Wonder, Wonder Woman and Wonderstruck, this latest addition to the Woody Allen showroom features some color and light, but nothing pieces together enough to make Wonder Wheel wonderfully worthwhile. 2.5 out of 5.
 
Synopsis
It's Coney Island, New York, in the 1950s. The Cyclone rollercoaster rattles overhead. Beachgoers munch on clams in the shade. And students take gigs as lifeguards over summer break. It's one such summer break when Mickey (Justin Timberlake) begins to narrate his story for us, and we meet Ginny (Kate Winslet), her husband Humpty (Jim Belushi), her son Richie (Jack Gore), and Humpty's estranged daughter Carolina (Juno Temple). The tragic hero of this family drama, however, is not our narrator, but rather Ginny - a woman stifled in her job as a waitress who longs to relive her glory days as an actress.
Ginny, anxious and unhappy in her mundane life, throws herself headlong into an affair with the much younger lifeguard Mickey, but the stars in her eyes are darkened by worry. Is her family in danger from a vengeful mobster ex-son-in-law who's on the hunt for Carolina? Will her happiness with Mickey outlast the summer heat? And why has her young son turned into a pyromaniac?
 
What Works?
The movie stabs at some interesting homages in its script, its characters, and its lighting design, very intentionally echoing works such as Tennessee Williams' memory play The Glass Menagerie. It's interesting to watch a modern flick sink fully into its retro aesthetic by featuring character types such as the poetic, conflicted narrator (Mickey), the aging, nostalgic, still-beautiful matriarch (Ginny), the sweet yet complicated ingenue (Carolina), and even the character whose very existence is a total metaphor (Richie).
 
What Doesn't?
On the same hand, while Winslet is always an engaging leading lady and it's kind of neat to see how colors move from warm to cool depending on the mood of the scene, the film isn't intimate enough to fully pull off its choices. The melodramatic, simplistic dialogue seems a bit tired, and that perfectly orange-golden Coney Island sunset that seems to permeate every scene feels overdone very quickly.
Aside from technical cinematic choices, however, the film continues a more recent trend in Woody Allen's lengthy film repertoire. It gives a feeling that the story has been manipulated in some way. It's a feeling of dissatisfaction, unsettledness, of deja vu. As the characters slowly crumble around both fate and selfish life choices, one can't help but feel emptiness, and that life could (and should) feel so much more meaningful than it's painted by films like this.
 
Christian Worldview Elements / Spiritual Themes
As with most of his films, some of Allen's chief personal beliefs and weaknesses flow through the characters in this film. Most notably, the inevitability of the death of romance. Wonder Wheel, like so many of his others, humanizes and excuses sexual indiscretions. As a standalone movie this wouldn't have so much of an impact, but when compared with Allen's larger body of work, it has become an easy trend to spot.
Other worldview elements appear here and there: our poetic narrator claims to believe firmly in "love at first sight." He also posits, "The heart has its own hieroglyphics" (reminiscent of Allen's infamous "the heart wants what it wants" to Time magazine).
 
CAUTIONS (may contain spoilers)
MPAA Rating: PG-13 for thematic content including some sexuality, language and smoking
Language/Profanity: Profanity such as "Christ" and "Godd*mn" sprinkled throughout, as well as "he**" and "crap.".
Sexuality/Nudity: No nudity, but (as per the beach setting) we get bathing-suit levels of skin and cleavage. Men and women are shown making love, or just beginning or finishing the act, various times, and sex and infidelity is discussed. A woman is shown in her underwear or slip a few times. A group of men discuss how a woman has "been around the block" and "knows the score" when it comes to men.
Violence/Frightening/Intense: A woman discusses fleeing and hiding from a group of mobsters who want to kill her. An enraged woman brandishes a knife and challenges a man to stab her. People throw and smash objects. A man is discussed as being violent and hitting people when he drinks. A man swears he will "smash" another person. A character is followed menacingly by a car, and it's later implied that a character may have been kidnapped or killed. A boy sets several fires.
Drugs/Alcohol: Characters smoke several times, drink liquor a few times, and discuss drinking often. One character demands alcohol a few times but is denied because he becomes violent when he drinks.
 
The Bottom Line
RECOMMENDED FOR: The film's chief redeeming qualities are its cast; big fans of Winslet, JT, or the lovely Juno Temple will have some engaging interaction to watch. However, even lovers of melodrama, Tennessee Williams, or Coney Island won't find enough originality and heart here to be moved.
NOT RECOMMENDED FOR: Those who want their drama and metaphors to cut deep, raw, and say brave things about life; those looking for a message of hope or inspiration about finding joy, contentment, or love; lovers of classic Woody Allen films like Annie Hall or Hannah and Her Sisters. Allen should really pump the brakes on output. Of his last 10 films or so, Blue Jasmine and Midnight in Paris are faves, but comparitively this one was just a bummer.
Wonder Wheel, directed by Woody Allen, opens in theaters December 1, 2017. It runs 101 minutes and stars Jim Belushi, Juno Temple, Justin Timberlake, Kate Winslet and Max Casella. Watch the trailer for Wonder Wheel here.
 
Debbie Holloway is a storyteller, creator, critic and advocate having adventures in Brooklyn, New York.
Publication date: December 1, 2017
Image courtesy: ©Amazon