Wonderful "Dear Frankie" Conveys Truth About Human Heart
Annabelle Robertson

Entertainment Critic

2005

18 Mar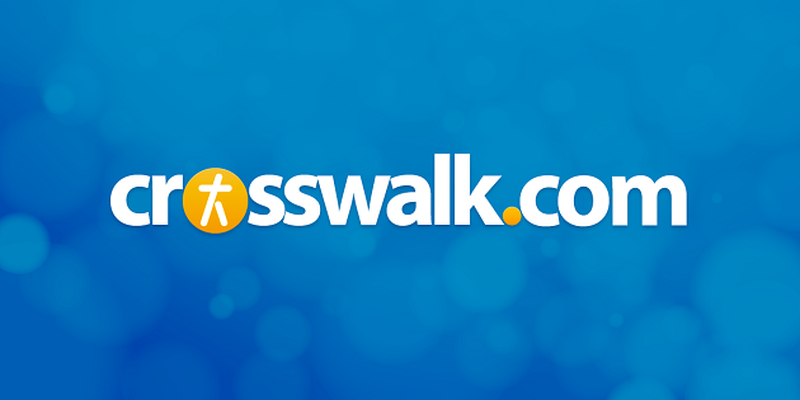 Release Date: March 18, 2005
Rating: PG-13 (for language)
Genre: Drama
Run Time: 105 min.
Director: Shona Auerbach
Actors: Emily Mortimer, Gerard Butler, Jack McElhone, Mary Riggins, Sharon Small, Sean Brown
Frankie (Jack McElhone, "Young Adam") may be deaf, but he's not dumb. The nine-year-old is smart, funny and secure enough to correct a bully's spelling, after the bully writes "Def boy" on Frankie's desk – and this, despite the fact that he and his mother Lizzie (Emily Mortimer, "Lovely and Amazing") are constantly on the go and Frankie is always the new kid. Together with Frankie's chain-smoking grandmother, Nell (Mary Riggins), they move from town to town in Scotland, trying to avoid discovery by Frankie's abusive father.
Frankie believes that his father is a merchant marine who works aboard the H.M.S. Accra, a name Lizzie created when she first spun the yarn to protect Frankie from learning the truth about his 'da.' But Lizzie's tall tale has become a disturbing ruse. She writes to Frankie in the name of his father and the boy, who lives for each letter, writes him back. Frankie also tracks his fathers 'travels' on a map in his room and is obsessed with all things maritime. The ruse works because Lizzie faithfully collects Frankie's letters at a post office box and spends a small fortune in foreign stamps from a stamp collector, which have made their way into Frankie's now-formidable collection.
When the H.M.S. Accra – which does exist – sails into the port of Glasgow, the hoax is up for Lizzie. But, pushed by a friend, Frankie bets his stamp collection that his father will come to see him. When Lizzie hears this, she has another dilemma. Does she tell her son the truth or ratchet up the ruse another notch? She confides in a friend, who offers to provide the 'da' for a small fee. In walks the stranger (Gerard Butler,"Phantom of the Opera"), who while distant at first, soon warms to the charming Frankie. In fact, he seems to be warming to Lizzie as well, who hasn't failed to notice his charms, either.
Going into this film, I expected two things. First, I expected a rather syrupy story that overflowed with contrivances and schmaltz. Second, I expected to judge the mother character for a deception which is, ultimately, abusive. On both counts, I was wrong. "Dear Frankie" is a wonderful film that conveys great truth about the human heart and the burning need we all have for a father.
Lizzie loves her son so much that she desperately wants to protect him from a terrible truth, which is greater than we initially imagine. Of course, she is definitely misguided in her decision to create the ruse, but Lizzie's motivations are pure. As she says about Frankie's letters, "This is the only way I can hear his voice." Moreover, what Lizzie does is simply the reverse of what we, as a society, do to children. She's protecting his innocence. In a world that insists children must be introduced to all forms of sex, violence and the painful truths about adult relationships, there is great merit to protecting and maintaining a child's innocence as long as possible. After all, the painful truth about the world will come soon enough.
In her first feature film, director Shona Auerbach give us yet another glimpse into Hollywood's angst about absent fathers. Just as we saw in "About a Boy," "Hearts in Atlantis" and the more recent, Oscar-nominated French film, "The Chorus," "Dear Frankie" hits all the right notes. We see how deep the longing is for a father – which is not fully revealed until the very end of the film. That influence is a crucial, indispensable one in each of our lives, no matter what the world is saying otherwise. Although this film's plot is somewhat contrived (and the ending controversial), the film never succumbs to melodrama and manages to avoid stereotypes – no small accomplishment for a new director. Auerbach also coaxes moving performances from all of her actors.
McElhone's whippersnapper smarts and unwillingness to become the victim set the stage, which is matched by Butler's gently-thawing stoicism. Scottish television and radio star Mary Riggins, who has a reputation for doing the entire spectrum of children's voices, from crying babies to teenage boys, adds humor and depth to the story, while Emily Mortimer is pitch-perfect as the shy victim of domestic violence who refuses to ever be abused ever again.
"Dear Frankie" is a film that will touch many, for many have been bereft of fathers – especially good ones. A worthy, worthwhile movie of great merit.
AUDIENCE: Older, mature adolescents and adults.
OBJECTIONABLE CONTENT:
Drugs/Alcohol Content: Smoking and drinking throughout the film, including one character who chain-smokes, one scene where characters appear to be drunk, several scenes in bars and a grandmother who insists that her grandson buy cigarettes for her.
Language/Profanity: About a dozen obscenities, mostly "hell" and British curses (e.g. bloody), but also several uses of the f-word. At least twelve profanities such as "OMG," "Jesus/Jesus Christ/Christ" and "God Almighty."
Sexual Content/Nudity: In one scene, a boy tells another boy to stick his finger into his palm and asks if that is how his girlfriend feels; a couple makes out in the distance; a child tells another child that she found condoms in her mother's closet; men leer provocatively at a woman in a bar and bartender treats her like a prostitute (which she is not).
Violence: None.