Hopeful Wonderstruck Labors to Find its Awe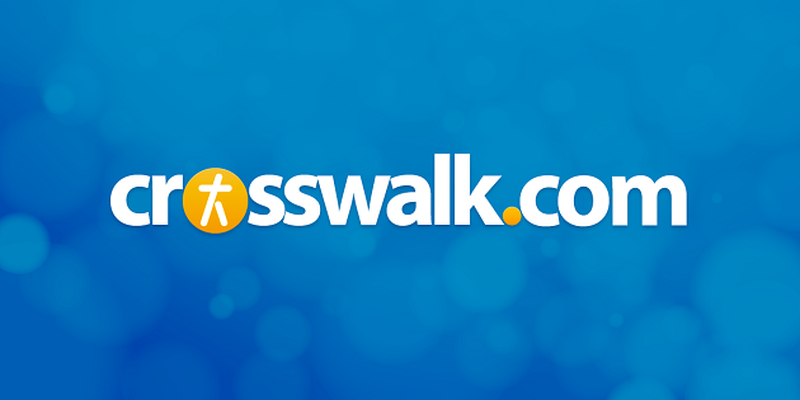 An adaptation of a critically acclaimed children's book that struggles more than it succeeds, Wonderstruck is a bit of a mixed bag. However, it rallies near the end with moving visuals and a beautiful story of family and hope. 3 out of 5 stars.
 
Synopsis
Ben (Oakes Fegley) is a young boy in 1977, living with his cousins in Minnesota and struggling to cope with his mother's recent death. Rose (Millicent Simmonds) is a little girl living in New Jersey in 1927 under the stern eye of her father, whose only escape from reality is visiting the movies. Rose is deaf. Ben, after discovering a single clue about his absent father, has a freak accident and likewise loses his hearing.
The film bounces back and forth between these two storylines, seemingly connected by some mysterious thread that goes beyond childhood deafness. Both children journey to New York City alone to seek the family they desperately desire, and both accidentally find so much more along the way.
 
What Works?
The film is very concept-driven, and the concept is lovely. It's refreshing in many ways to watch a movie told from a very distinct perspective; in this case, that of two deaf protagonists. While the soundtrack is delightful, full of whimsical music and sound effects, the story is largely told through visuals, and many scenes contain written, rather than spoken, dialogue.
Adult viewers will enjoy being able to sit back and absorb this world through the eyes of children: to see New York City as Rose sees it in the 20s - a glittering emblem of hope and promise; to feel the heat, the colors, and the enormity of the city in the summer of '77, as Ben experiences; and to follow the thread that connects the two characters to its culmination in the end is quite moving, both visually and emotionally.
 
What Doesn't?
It's painful to say about a movie so clearly made with tenderness and love, but much of it feels like a student film. The editing is choppy; the dialogue often feels familiar or recycled, and there are a couple of pretty noticeable plot holes. The picture-book quality of the original novel fails to strike a chord in much of the film; many of the more surreal plot-points or character interactions feel forced and strange inside the gritty and reality-based aesthetic established early on.
Largely, I suspect most of the film's issues come from its struggle as an adaptation. If it was more fantastical, more like a totally different world (like 2012's Hugo, also adapted from a Brian Selznick novel) the pieces might have fit together more strikingly. Or, perhaps, if director Todd Haynes had deviated more from the source material, he might have created a film that worked better as a standalone piece of art. The result, however, is bittersweet. While it's totally worth it for the final scenes set in the Queens Museum - the journey there is undoubtedly bumpy.
 
Christian Worldview Elements / Spiritual Themes
Wonderstruck begs it audience to open themselves up to wonder: the wonder of the natural universe, of what humans are capable of building, of friendship, and of family. While there is nothing explicitly religious or spiritual in the film, the feeling of fate and connectedness is very strong.
 
CAUTIONS (may contain spoilers)
 
MPAA Rating: PG for thematic elements and smoking
Language/Profanity: Infrequent banter such as "shut up" or "oh my God"
Sexuality/Nudity: A boy walks past a sign for an adult moviehouse. People wear some skimpy summer outfits.
Violence/Frightening/Intense: A boy has nightmares about being chased by wolves. References to characters being ill, and dying. A boy is struck by lightning (through the phone line) and injured because of it. A child is mugged (but not hurt). Children are in peril a few times.
Drugs/Alcohol: Some children reference one of them smoking. Adults are shown briefly smoking/drinking.
 
The Bottom Line
RECOMMENDED FOR: Anyone who loves the original book and is excited to see it come to life on the big screen. Families. Anyone who is deaf, has loved ones in the deaf community, or is interested in exploring a film that tackles the subject of deafness (keep an eye out for captioned screenings!). People who love stories about children, mysteries, museums, or the city of New York.
NOT RECOMMENDED FOR: Tough critics. Those who are really picky about book-to-movie adaptations. Those who find it hard to pay attention in slow or long films. Those who suspect they might just prefer to read the book.
Wonderstruck, directed by Todd Haynes, opens in limited theaters October 20, 2017. It runs 117 minutes and stars Oakes Fegley, Millicent Simmonds, Julianne Moore, Michelle Williams, Tom Noonan and Jaden Michael. Watch the trailer for Wonderstruck here.
 
Debbie Holloway is a storyteller, creator, critic and advocate having adventures in Brooklyn, New York.
Publication date: October 20, 2017
Image courtesy: ©Amazon-Roadside