Year Ends with a Thud in New Year's Eve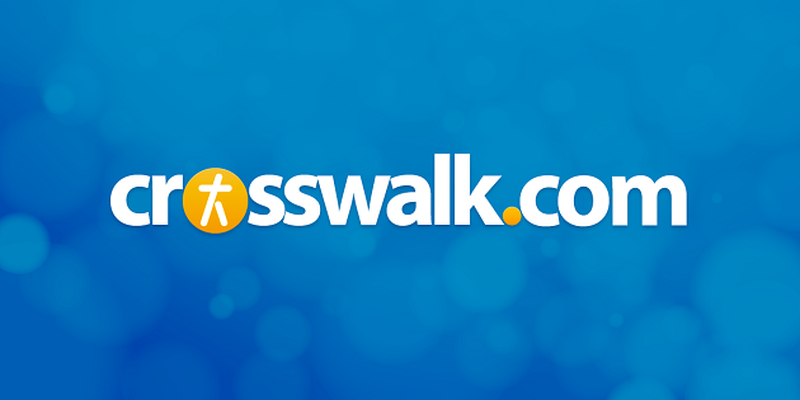 DVD Release Date: May 1, 2012
Theatrical Release Date: December 9, 2011
Rating: PG-13 (for language including some sexual references)
Genre: Comedy, Romance
Run Time: 118 min.
Director: Garry Marshall
Actors: Hilary Swank, Michelle Pfeiffer, Zac Efron, Robert De Niro, Jessica Biel, Seth Meyers, Halle Berry, Ashton Kutcher, Lea Michelle, Abigail Breslin, Jon Bon Jovi, Sarah Jessica Parker, Katherine Heigl, Ludacris, Sofia Vergara
Memo to Hollywood: If you've been considering whether every holiday, major or otherwise, warrants its own star-studded ensemble comedy, the answer is emphatically no.
After all, no one, even if they're on the top of Santa's naughty list, deserves to sit through the star-studded thud that is New Year's Eve. Even if one of your favorite actors is starring, trust me, they're an old acquaintance practically begging to be forgotten. See, every single storyline, and there's about a gazillion to choose from, is basically the cinematic equivalent of your Aunt Mildred's fruitcake—inexplicably dry, dense and desperately lacking in flavor since there's nothing but congealed candied fruit nestled inside.
For whatever reason, director Garry Marshall, the director/writer/producer practically responsible for kick-starting Julia Roberts' career thanks to Pretty Woman, decided to even up the ante from Valentine's Day and recruit half of Hollywood to star in this sentimental dreck. And just in case these lazy storylines don't wow you immediately, Marshall and his partners in crime shamelessly try to generate the waterworks with every contrivance in the romantic comedy playbook.
To wit, we've got the guy and a girl (Ashton Kutcher, No Strings Attached, and Lea Michele, TV's Glee) with nothing in common who still magically fall in love while stuck in an elevator together. There's also the clueless workaholic with really bad taste in party dresses (sparkly tin foil, anyone?) who wants nothing more than for her ex-fiancé (rock star Jon Bon Jovi) to fall back in love with her before the clock strikes midnight (naturally, Katherine Heigl, Life As We Know It, is starring).
Meanwhile, Michelle Pfeiffer (whoa, remember her?) is playing a dowdy office assistant, who in a monumental twist of serendipity is suddenly tackling everything on her bucket list with Zac Efron (Charlie St. Cloud) by her side (and no, he's not playing her son, which is nothing short of icky). Rounding things out, Robert De Niro (Limitless) is apparently showcasing his softer side by playing the cancer patient who just wants to see the ball drop in Times Square one last time (if only his nurse, played by Halle Berry, Things We Lost in the Fire, would let him temporarily vacate the premises).
In the absence of a decent storyline (some were surprisingly even more banal than the ones mentioned above) where sappy platitudes reign supreme, one might hope the perpetually crowd-pleasing Manhattan scenery might be a pleasant-enough distraction as the minutes slowly tick by. Unfortunately, the choppy, uninspired editing pretty much kicks that hope to the curb as well. Really, only Times Square gets a glamorous pan, and for anyone who's watched Dick Clark or Ryan Seacrest count down to midnight, well, it's nothing particularly revelatory.

And just in case the previous paragraphs didn't make it abundantly clear, "nothing particularly revelatory" pretty much sums up New Year's Eve as a whole. Not even bad enough to qualify as a bona fide guilty pleasure, the only way for this madness to stop is a thoroughly anemic box office return. But considering how the critics' blatant lack of enthusiasm for Valentine's Day didn't seem to matter, however, it's quite possible that St. Patrick's Day, Flag Day and Veteran's Day could be making its way to a theater near you in the not-so-distant future.
CAUTIONS:
Drugs/Alcohol: Social drinking, but surprisingly, no actual drunkenness displayed.
Language/Profanity: One, almost two, uses of the "f" word, sh--, dam-, as- and a couple of exclamations of God's name.
Sex/Nudity: Lots of discussion of "getting lucky" since it's New Year's Eve. Some discussion of childbirth-related topics including specific references to female anatomy. Ava (Sofia Vergara) makes a few suggestive comments and wears her trademark tight and cleavage-y attire. Kim (Sarah Jessica Parker) informs her teenage daughter Hailey (Abigail Breslin) that she's not on "Girls Gone Wild" when she lifts up her shirt and says she's not wearing a training bra. It's implied that Laura (Katherine Heigl) and Jensen (Jon Bon Jovi) were a live-in couple while they were engaged.
Violence: Comic violence, including when Laura slaps Jensen a few times for ditching her after getting engaged.

Christa Banister is a full-time freelancer writer, specializing in music, movies and books-related reviews and interviews and is the author of two novels, Around the World in 80 Dates and Blessed Are the Meddlers. Based in Dallas, Texas, she also weighs in on various aspects of pop culture on her personal blog. For more information, including her upcoming book signings and sample chapters of her novels, check out her Website.