Yes Man Is the Perfect Channel for Carrey's Wackiness
Christa Banister

Crosswalk.com Contributing Writer

2008

19 Dec

COMMENTS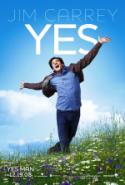 DVD Release Date: April 7, 2009
Theatrical Release Date: December 19, 2008
Rating: PG-13 (crude sexual humor, language and brief nudity)
Genre: Comedy
Run Time: 104 min.
Director: Peyton Reed
Actors: Jim Carrey, Zooey Deschanel, Bradley Cooper, John Michael Higgins, Terence Camp, Danny Masterson, Molly Sims, Rhys Darby
After the blockbuster success of Bruce Almighty back in 2003, funnyman Jim Carrey branched out from his rubber-faced, crowd-pleasing persona with varying degrees of success afterward.
While 2004's Eternal Sunshine of the Spotless Mind proved that he could play an emotionally challenged loner with aplomb, 2005's Fun with Dick and Jane and 2007's The Number 23 didn't exactly showcase his range with hackneyed scripts that didn't exactly deliver on multiple levels.
Thankfully, it doesn't take long for things to turn around in Hollywood with the right material, and 2008 has been an entirely different chapter in Carrey's career. After a successful foray into kiddie fare with his distinctive voice in Horton Hears a Who!, longtime fans of the actor's comedic charms will be ecstatic about the holiday arrival of Yes Man, a flick that's more of a thinly veiled morality tale like Liar Liar than say, Ace Ventura or Dumb and Dumber.
Make no mistake, though, when I say "thinly veiled," I mean just that. It's not provocative, food-for-thought fare like Bruce Almighty or even a funny cautionary tale about dishonesty like Liar Liar. But there is plenty of Carrey's trademark physical comedy far beyond what's offered up in the trailer and a serviceable message on how saying "Yes" can open up your heart—and life—to endless possibilities.
Before that major personal transformation is made, however, Carrey's character Carl is decidedly a "no" guy. Whether he's invited to an engagement party of his newly engaged best friend Peter (Bradley Cooper) or asked for a business loan at his hum-drum job at the bank, the answer is always the same: a resounding NO! And when he's not making up excuses to get out of social niceties, he busies his nights with a couple of Blockbuster rentals and avoiding his ex-wife (Molly Sims) who callously left him for another guy three years before.
But life as Carl knows it is about to change in a huge way when he reluctantly joins an acquaintance for a weekend workshop with renowned motivational speaker Terrence Bundley (a perfectly cast Terence Stamp, who is a dead ringer for a young Anthony Hopkins). Of course, it's here where the comedy gets a giant kick start when the cult-like crowd chants, cheers and eventually coaxes Carl into joining the "Yes" movement. Agreeing to begin the "covenant" as soon as he steps outside, Carl must now answer "Yes" to any question that's posed to him.
With that simple premise guiding the story and no side plots competing for attention, there are plenty of enjoyable moments. Whether it's an impromptu multi-racial sing-a-long of Third Eye Blind's radio hit "Jumper" when Carl encourages a stranger not to jump to his death, his first time driving a scooter around Los Angeles or when he's forced to dress the part and watch all the Harry Potter movies at his coworker's party, the shenanigans only get funnier as the minutes tick by. Despite the way it goes to all levels of absurdity to tickle the funny bone, the movie isn't without a couple of truly lowbrow moments (see Cautions below), but they are mostly kept to a minimum—an unexpected, welcome surprise.
A major life change—especially in the movies—wouldn't be complete without the requisite romance, right? Fortunately, that part of the story is also a highlight, thanks to the casting of the equally offbeat Zooey Deschanel, who is a great match for Carrey's over-the-top antics. Whether it's the jogging photography class she teaches at 6:00 a.m. or the quirky alternative band (with only five loyal fans) that she happens to front during the late-night hours, Deschanel shines all the brighter with Carrey by her side. And their courtship, which is cut from an unconventional cloth, helps seal his transformation from isolated curmudgeon to someone who's actually really living and looking out for the needs of others.
While the inevitable moralizing, not to mention the ending, are a bit obvious, Carrey's fanbase definitely won't be disappointed by Carrey's return to comedy in Yes Man. And with such serious movies like Doubt, Revolutionary Road, and The Reader dominating the multiplex during the holiday season, it also provides a satisfying comedic diversion that readily showcases Carrey's strengths.

CAUTIONS:
Drugs/Alcohol: Social drinking and a scene where Carl is very drunk and kisses a guy's girlfriend, only to get beaten up afterward.
Language/Profanity: An assortment of salty language including instances where the Lord's name is taken in vain and the PG-13 allotment of "F" words (two).
Sex/Nudity: There are several crass laughs—one involving a particularly randy grandmother and oral sex, another about enlarging male genitalia and mentions of masturbation and cohabitation. Toward the end of the movie, Carl's backside is revealed when he rides a motorcycle while wearing a hospital gown and several male and female's backsides are shown after they donate their clothing to the homeless.
Violence: Only of a comic nature, which involves a couple of fights, a car accident in a dream sequence and several instances of falling.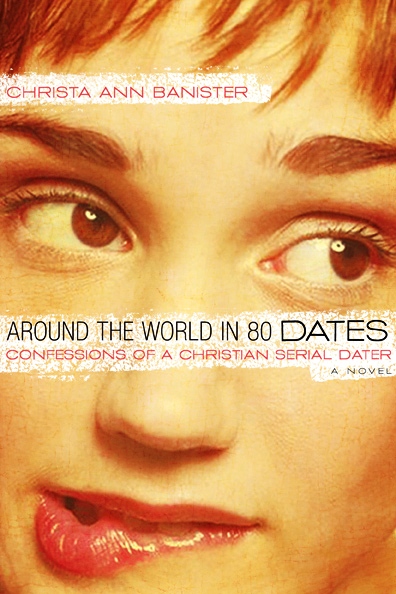 Christa Banister is a full-time freelancer writer, specializing in music, movies and books-related reviews and interviews and is the author of two novels, Around the World in 80 Dates and Blessed Are the Meddlers. Based in St. Paul, Minn., she also weighs in on various aspects of pop culture on her personal blog.
For more information, including her upcoming book signings and sample chapters of her novels, check out her Website.