Yogi Bear Isn't Smarter Than Your Average Movie
Christa Banister

Crosswalk.com Contributing Writer

Updated

May 01, 2013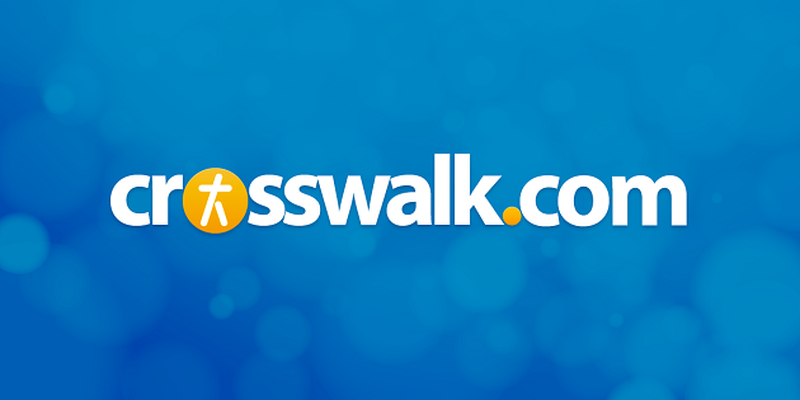 DVD Release Date: March 22, 2011
Theatrical Release Date: December 17, 2010
Rating: PG (for some mild rude humor)
Genre: Family, Animation
Run Time: 80 min.
Director: Eric Brevig
Actors: Dan Aykroyd (voice), Justin Timberlake (voice), Anna Faris, Tom Cavanagh, T.J. Miller, Nathan Corddry

In summing up this year at the multiplex, it's generally been kinder to kids than adults, thanks to everything from Toy Story 3 to Tangled to How to Train Your Dragon. And truth be told, even Despicable Me and Megamind were still pretty enjoyable, even if they didn't exactly reach their full cinematic potential.

Unfortunately, not all moviegoing experiences are created equal, and Yogi Bear, is anything but a pic-a-nic to sit through. In fact, while Yogi has always proclaimed that he's "smarter than the average bear," the same doesn't exactly apply to the film's screenplay. Not only are the jokes as dumb as they come, (well, unless your comedic poison involves gas-expelling bears), but the movie's overall aesthetic is cheap and gaudy with little attention to detail—even in 3D.

In fact, other than cashing in on the nostalgic appeal of cartoon characters like Yogi and his pal Boo-Boo, it's impossible to come up with even one compelling reason this movie was green-lighted. If anything, it makes me reconsider my position on last year's Alvin & the Chipmunks: The Squeakquel, which seems downright genius in comparison. And considering the latter featured pipsqueak rodents belting out Beyoncé's "Single Ladies (Put a Ring on It)" in the shrillest voices known to mankind, well, that's really saying something.

For anyone who's still curious, however, Yogi Bear features those aforementioned furry protagonists in their favorite place on Planet Earth, Jellystone Park, naturally. When Ranger Smith (Tom Cavanagh, best known for TV's Ed) isn't putting extra effort into maintaining the area's natural beauty, he's dealing with an overeager co-worker Ranger Jones (T.J. Miller) and the park's most notorious troublemaker of all, Yogi (voiced by Dan Aykroyd), stealer of pic-a-nic baskets and corrupter of his younger comrade Boo-Boo (voiced by Justin Timberlake), who's also prone to causing a ruckus when nobody's looking.

Adding a bit of extra conflict to the mix, apparently there's more trouble a brewin' at Jellystone when the local mayor gets the bright idea of rezoning the property for his commercial gain. As it turns out, the sketchy political leader has been charged to fill the city's depleting coffers so money can make its way back to the voters who elected him. So as much as he seems to appreciate what the park brings to the city, the only solution he sees is switching up how business is conducted.

Of course, Ranger Smith isn't happy with the mayor's plan, so he's on a mission to prove that the park can break even financially if a real effort is made. And despite the mayor's wishes, Ranger Smith even convinces the documentarian he hired (Anna Faris) to promote the park the way he sees fit. But just as everything starts falling into place, Yogi still ends up being Yogi and manages to ruin everything along the way.

Cue lots and lots of scenes that involve Ranger Smith yelling at Yogi and inane animal hijinks.

While there's certainly nothing wrong with filmmakers cutting loose and having fun with their work, there simply is no method to all the madness in Yogi Bear. Not only does the story's tone switch constantly from frame to frame, but there's simply not enough for the actors to do. If anything, Aykroyd and Timberlake should be happy they only contributed their voices to this mess.

Even worse than the movie's sheer lack of direction is even subjecting your kids to Yogi himself. Not only is he not a particularly good role model for his stealing shenanigans, but he's annoyingly arrogant to boot. See, when he's not bragging about how his head is full of smart juice, he's not exactly learning anything from his mistakes either. Sure, Yogi has always been known for stealing food because he just likes it so much, but when he's reprimanded again and again and keeps right on doing it, it's not exactly setting the best example.

If anything, Yogi Bear could stand to grow up a little. But trust me, the best way for that to happen is lulling him back to hibernation, not making another movie with him in the lead.

CAUTIONS:
Drugs/Alcohol: Ranger Smith jokes about inhaling a hallucinogenic plant.

Language/Profanity: None, just a few off-color jokes of a scatological nature.

Sex/Nudity: A kiss between Rachel and Ranger Smith, a little suggestive talk about the mating rituals of rangers.

Violence: Only of the slapstick variety.


Christa Banister is a full-time freelancer writer, specializing in music, movies and books-related reviews and interviews and is the author of two novels, Around the World in 80 Dates and Blessed Are the Meddlers. Based in Dallas, Texas, she also weighs in on various aspects of pop culture on her personal blog.
For more information, including her upcoming book signings and sample chapters of her novels, check out her Website.