You Don't Mess with the Zohan Is Good Advice
Jeffrey Huston

Crosswalk.com Contributing Writer

2008

6 Jun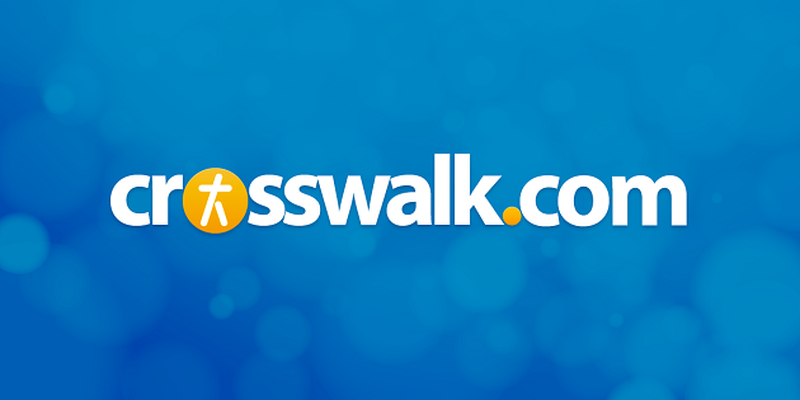 DVD Release Date: October 7, 2008
Theatrical Release Date: June 6, 2008
Rating: PG-13 (for crude and sexual content throughout, language and nudity)
Genre: Comedy
Run Time: 110 min
Director: Dennis Dugan
Actors: Adam Sandler, Emmanuelle Chriqui, Rob Schneider, John Turturro, Nick Swardson, Ido Mosseri, Robert Smigel, Dave Matthews
You Don't Mess with the Zohan isn't merely the name of Adam Sandler's new comedy; it's also good advice. If you were to try and take this movie on—one predicated on sexual jokes, ethnic stereotypes and ludicrous sight-gags—it (like it's titular character) would simply beat you down.

Zohan (a muscular Sandler) is an elite member of Mossad, Israel's covert counter-terrorist force. Despite a long and heroic career, the never-ending back-and-forth between Israelis and Palestinians has finally wore him out, and now all Zohan would like to do is stop killing and start styling. Hair, that is. A funny concept, to be sure, and a giggle is earned seeing Sandler become emotional as he yearns to make the world feel silky smooth.

His clandestine move to America after staging his own death, however, becomes more challenging than he thought. Not only is Zohan's dream of cutting for Paul Mitchell an impossible one, but he's laughed out of other salons—even one for children. With the help of an admiring Israeli who recognizes him, Zohan finds his last opportunity at a low-rent shop run by … a Palestinian.

But she's a young and gorgeous Palestinian who is also sick of all the fighting, and so both the work and personal relationship she and Zohan form are instantly inevitable despite all the perfunctory obstacles thrown their way. Further complicating matters for Zohan is how his past comes back to haunt him, thus threatening both the work and relationship he loves. Yet with its cliché structure and slapstick tone, this movie's "can't we all just get along" feel-good conclusion is as inevitable as everything else.

This light approach is indicative of all Sandler fare, so to judge this new entry by its lack of dramatic tension is to miss the point. The question is, simply, are you laughing along the way? The answer is equally simple: if you like Sandler, you'll like Zohan. If you don't, you won't. The wholly-impossible physical comedy is patently absurd, characters and situations intentionally bear no semblance to reality, and the proceedings are absolutely ridiculous—which is all good, theoretically, but it's all basically "dumb" rather than sharp-witted or inspired (a particular disappointment given that the co-writers are Judd Apatow and SNL-writing guru Robert Smigel). The comedy attempted here was done to greater effect in classics like Airplane! and The Naked Gun.

Zohan is also consistently offensive though, ironically, that trait is a core attraction for Sandler's fan base. For the mature sensibility, it's juvenile. For the conservative sensibility, it's intolerable. For the ethnic sensibility, it's disrespectful—although Sandler's own Judaism may inoculate him from any criticisms as he overindulges in Arab and Israeli stereotypes. Still, even if you can laugh at it all, the endless hummus references alone grow tired.

The ethnic humor comes second to the sexual, however, as the crude nature of the comedy is fairly relentless. To characterize them all would take too long, but a good example is that Zohan's charm with his mostly-elderly clients isn't just verbal, it's physical—including handing out backroom hookups like their lollipops. Even Charlotte Rae—that's Diff'rent Strokes' Mrs. Garrett!—gets in on the action. Talk about violating a childhood memory!

Mindless farce has its place and a comedic edge doesn't have to be sharp to be entertaining. But watching an Adam Sandler movie always reminds me of why Jerry Seinfeld refused to do vulgar or profane comedy in his stand-up. To him, it was simply too easy and, consequently, he felt that such laziness would cheat his audience. Sandler movies cheat way too often by playing the easiest gag possible or rolling out endless cameos, and You Don't Mess with the Zohan is no different. Sure, it's not the worst Sandler film I've ever seen, but such praise couldn't be more faint.

CAUTIONS:
Drugs/Alcohol: Minimal drinking.
Language/Profanity: PG-13 levels of profanity throughout, crude sexual dialogue, and one "F" word.
Sex/Nudity: Constant references to Zohan's crotch; most are sexual in nature. Sexual positions and actions are discussed, heard, posed or simulated throughout but never completely visualized. Multiple instances of full "back" nudity of both men and women, but never frontal. Zohan dances naked and uses his naked rear end to catch items.
Violence/Other: Many hand-to-hand fights, a severed hand, a couple of stabbings, gunfire and explosions, all played for comic effect in the context of Zohan's special-forces character.


Jeffrey Huston is a film director, writer and producer at Steelehouse Productions in Tulsa, Okla. He is also cohost of the "Steelehouse Podcast," along with Steelehouse Executive Creative Mark Steele, where each week they discuss God in pop culture.

To listen to the weekly podcast, please visit www.steelehouse.com or click here. You can also subscribe to the "Steelehouse Podcast" through iTunes.