Zany "Madagascar 2" Far Surpasses Its Predecessor
Christa Banister

Crosswalk.com Contributing Writer

2008

7 Nov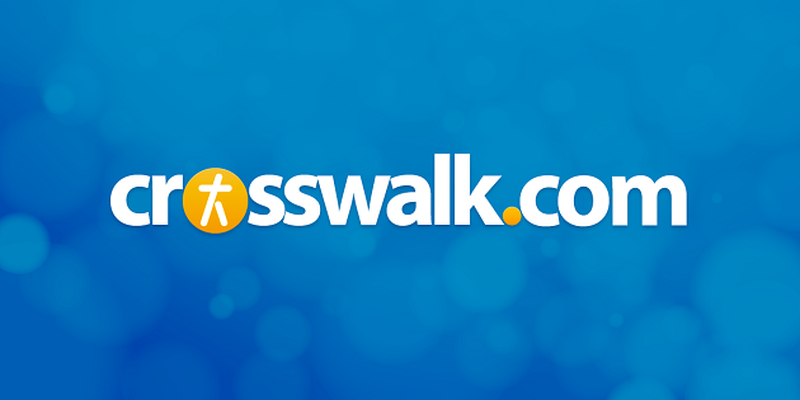 Release Date: November 7, 2008
Rating: PG (some mild crude humor)
Genre: Family/Comedy
Run Time: 89 min.
Directors: Eric Darnell, Tom McGrath
Voices by: Ben Stiller, Chris Rock, David Schwimmer, Jada Pinkett Smith, Sacha Baron Cohen, Cedric the Entertainer, Andy Richter, Bernie Mac, Alec Baldwin, Sherri Shepherd, will.i.am.
While the original installment of Madagascar made a serious bundle of cash back in 2005, there still wasn't anything particularly remarkable about it. Sure, there were the cute animals, silly songs and a few humorous moments that you'd expect with a character voiced by Ben Stiller leading the pack, but when compared with the wealth of quality kid-friendly fare these days, well, it didn't really deliver with so-so animation, a lackluster storyline and largely forgettable characters.
Thankfully, the filmmakers didn't make the same mistake twice with Madagascar: Escape 2 Africa.
While certainly not up to the Pixar level of craftsmanship yet, the animation is more vivid and vivacious this time around. Rather than flat, one-dimensional drawing, there's plenty of texture, movement and attention to detail that makes one feel as if he/she has escaped to Africa right along with the animals. Speaking of those cuddly creatures, their individual stories are much more realized this time around, whether it's the slightly narcissistic, performance-loving lion Alex (Stiller), his wise-cracking zebra pal Marty (Chris Rock), the self-assured romantic Gloria the Hippo (Jada Pinkett Smith) who always reminds everyone she sees that "big is beautiful" or the Eeyore-esque hypochondriac of the bunch, Melman the giraffe (David Schwimmer).
Picking right up from where the story left off last time around, this group of misfit New York zoo animals can't wait to get back to where they feel they belong—The Big Apple. But there's just one problem with what seems like a sensible plan: The plane they're flying on is a make-shift aircraft at best, not that the penguin pilots care in the least. When a warning light keeps flashing, much to their annoyance, they simply kick it into submission, causing the plane to begin its all-too-quick descent to the ground.
And like the title of the movie suggests—they eventually wind up in Africa rather than Central Park.
Once Alex and his friends arrive safely, however, they slowly begin to appreciate the beauty and diversity of their new surroundings. Unlike New York where they're coddled and lavished attention on by the masses on a daily basis, they're now in the wild with thousands of their own kind with far better survival instincts. It's a difficult adjustment at first, especially for Marty who doesn't feel like he can stand out in a crowd of zebras who happen to look just like him.
While Gloria wrestles with matters of the heart, namely a new crush on a suave hippo so great that you say his name twice—Moto Moto (will.i.am.) and Melman is convinced he's going to die in only a couple of days because of some rare, rapid-fire disease, Alex has reunited with his family for the first time since he was a cub.
Borrowing from The Lion King storyline—but with plenty of clever puns and slapstick humor to keep the story from becoming too heavy—Alex has a few sweet moments of getting back in touch with his roots (and his parents) before the dreaded rite of passage that would grant him full citizenship in the kingdom. Much like Scar's role in The Lion King, an evil lion named Makunga (Alec Baldwin) has his own selfish interests in mind. Sabotaging the ceremony by setting Alex up for failure, (he tells him it's going to be more of a dance-off, when in truth, he's going to be fighting the biggest guy in the neighborhood) Alex's father Zuba (Bernie Mac), the reigning king, sacrifices his own position so he doesn't have to banish his own son.
Only minutes later, Makunga does what Zuma wouldn't and Alex is forced to leave. Wearing a silly fruit hat of failure, he eventually regroups with his buddies. This time away from the pack actually provides the bulk of the movie's comedic moments, especially with Sacha Baron Cohen's character who is so memorable in his sheer nuttiness. And the penguins that ended up stealing the show last time around with their trademark deadpan humor are back and funnier than ever. Oftentimes it's a little sad when side characters steal the lead's thunder, but in this case, it only serves to enhance what's ultimately a tighter, smarter movie that'll provide plenty of comic relief (and a few lessons) for parents and kids alike.
CAUTIONS:
Drugs/Alcohol: None.
Language/Profanity: Nothing except for a few words like "sucks" and "butt."
Sex/Nudity: There's some hippo flirtation between Gloria and Moto Moto, but nothing gratuitous.
Violence: The plane crash could be a bit scary for the younger set. There's also a tough, NYC granny who isn't afraid to start a fight—and does so—on many occasions. In his rite of passage ceremony, Alex has to fight with Teetsi, even though he originally thought it was going to be a dance-off.
Religion: Melman is referred to as a witchdoctor several times through the movie because of his ability to help treat people's ailments. There's also a played-for-laughs plotline where King Julien (Sacha Baron Cohen) tries to appease "the water gods" by presiding over a sacrifice into a volcano.


Christa Banister is a full-time freelancer writer, specializing in music, movies and books-related reviews and interviews and is the author of two novels, Around the World in 80 Dates and Blessed Are the Meddlers. Based in St. Paul, Minn., she also weighs in on various aspects of pop culture on her personal blog.
For more information, including her upcoming book signings and sample chapters of her novels, check out her Website.