Disney's Zootopia Delivers a Roaring Good Time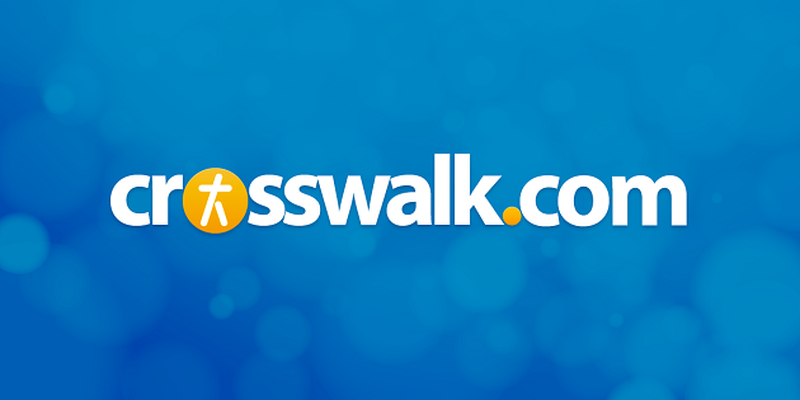 Beneath its sunny exterior, Zootopia is a thoughtful film about the dangers of prejudice and its far-reaching effects on our community. Though a little heavy-handed at times, the film's animated charm never gets lost in the message. 4.5 out of 5.

Synopsis
Ever since she was a child, Judy Hopps (Ginnifer Goodwin) has dreamed of becoming the world's first rabbit police officer. After graduating the academy with full marks, Judy travels to the city of Zootopia where she believes anyone can become anything they want, but several predators have been disappearing under mysterious circumstances. With the help of a small-time con artist, Nicholas P. Wilde (Jason Bateman), Judy unravels a vast conspiracy which seeks to destroy the very foundation of Zootopia.
Want Another Take? Watch Our Video Review of Zootopia

What Works?
Zootopia is a fun movie for all ages. The brilliant, well-rounded story should appeal to both children and adults, and with state-of-the-art animation, the movie is never lacking for visual thrills. Both Goodwin and Bateman do a masterful job at bringing their characters to life. The dialogue tends to be quick and witty, making it a real treat to watch the multitude of characters interact with one another. That there's a mystery to solve helps to engage the grown-ups. Above all though, the film offers a unique view on how bigotry and prejudice affect our world. It's an important message, and one that echoes Christ's command to love our neighbor.

What Doesn't?
There are moments when the film's lesson comes off clumsy or where the metaphor is forced. Zootoipia also suffers from an appalling wealth of bad puns, not to mention running gags about sloths in the DMV and crime bosses named "Mr. Big," which will have some viewers rolling their eyes.

Christian Worldview Elements / Spiritual Themes
Though tolerance and understanding are Zootopia's chief themes, the film lightly touches on a number of Christian subjects: the unconditional love of family, the pursuit of redemption, and perseverance in the face of overwhelming cynicism. However, the most significant might just be the theme of forgiveness. There is a rather poignant scene in Zootopia's final act where Judy reconciles with a former bully, and is forced to tearfully acknowledge her own mistakes to Nick as well. There's also a powerful message about fear, and how it "always works" to maintain the status quo for the powerful.

CAUTIONS (may contain spoilers)
MPAA Rating: PG for action-adventure and intense situations
Language/Profanity: A pair of roommate gazelles frequently yell at each other to "shut up," a tiny fox threatens to bite someone in the face, an angry hippo thinks Judy should "just die" for writing her a parking ticket; otherwise things are squeaky clean.
Sexuality/Nudity: Judy is a rabbit, and there are more than a few veiled jokes about the breeding habits of bunnies. The pop singer Gazelle (Shakira) and her dancers wear revealing clothing. Judy and Nick visit a naturalist compound during their investigation where all the animals are nude; no genitalia is shown, but the animals exacerbate the joke by doing yoga poses. It's only odd in that we realize we'd accepted the fact that until then, all the animals we meet are wearing clothes. A shrew gets pregnant. A joke about touching a sheep's wool.
Violence/Frightening/Intense: As a child, Judy performs in a play about how animals evolved past their primal natures and into a contemporary society, and reenacts a gruesome mauling. Both Judy and Nick suffered violent assaults as children which are motivated by bigotry. A crime boss threatens to "ice" his enemies. A shrew is almost crushed by falling debris. Multiple predatory animals turn savage throughout the movie (the mystery is why) and attempt to injure bystanders. Nick pretends to attack Judy in order to confuse an enemy. A peace rally turns violent. A few explosions.
Drugs/Alcohol: It's revealed that a flower known as the Night Howler is being used to drug animals and turn them savage. A yak voiced by Tommy Chong is implied to be on marijuana.

The Bottom Line
RECOMMENDED FOR: Families, animation lovers, people who like animals, and anyone who's ever been mistreated for being different.
NOT RECOMMENDED FOR: Those tired of media preaching tolerance and trust. People who get uncomforable around naked animals.
Zootopia, directed by Byron Howard, Rich Moore, and Jared Bush, opened in theaters March 4, 2016; available for home viewing June 7, 2016. It runs 108 minutes and stars Ginnifer Goodwin, Jason Bateman, Idris Elba, Jenny Slate, Nate Torrence, Bonnie Hunt, J.K. Simmons, Tommy Chong, Octavia Spencer and Shakira. Watch the trailer for Zootopia here.

Ryan Duncan is Entertainment Editor for Crosswalk.com.
Publication date: March 4, 2016