American Idol Alum Performs "O Lord, My Rock And My Redeemer"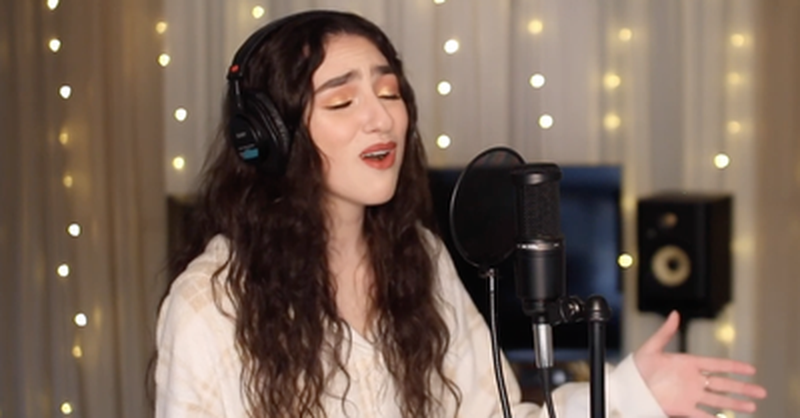 "O Lord, my Rock and my Redeemer
Greatest treasure of my longing soul
My God, like You there is no other
True delight is found in You alone"
Today, talented vocalist Genavieve Linkowski is putting her own spin on this special worship. You may recognize Genavieve from her multiple appearances on American Idol. She competed on the first season of American Idol on ABC and returned for the third season for another shot at the title, two years later. She showcased her beautiful voice in her 2020 audition, singing "How Am I Supposed to Live Without You." The song carried emotional weight for Genavieve. She shared about the loss of her younger sister in 2019 due to a car accident. She found comfort in the fact that her sister was singing with angels in Heaven.
Even though she did not win the competition, Genavieve made a legion of fans all around the globe. And now, she's using her musical gift to give praise to the Lord with the words of 'O Lord, My Rock And My Redeemer' from Sovereign Grace Music.
Just listen as she belts out these words of love and praise to our King.
"Your grace, a well too deep to fathom
Your love exceeds the heaven's reach
Your truth, a fount of perfect wisdom
My highest good and my unending need"
What a beautiful reminder that all of our blessings come from the Lord and He is so gracious with His love and forgiveness. When we turn our burdens over to the Lord, He will lift our worries and place them on His own shoulders. What a powerful love!
Psalms 107:1 "O give thanks to the LORD, for he is good: for his mercy endures for ever."
Related article: What Do We Mean When We Say "God Is My Rock"?
Photo credit: ©GodTube