Andrea Bocelli Duets with Son with 'Fall On Me'
'andrea-bocelli' on GodTube.com

2018

1 Oct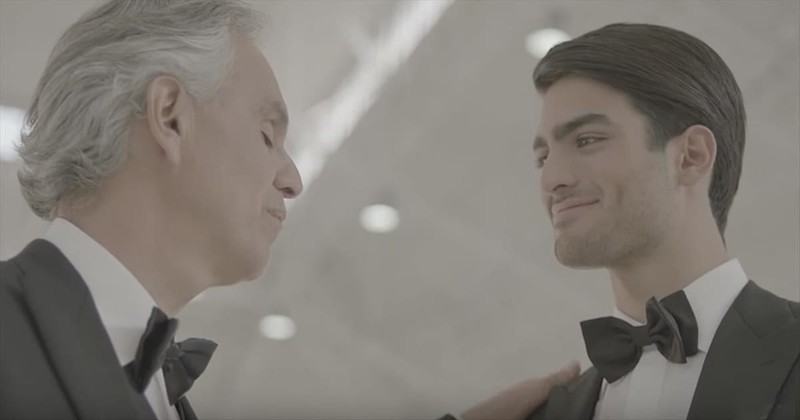 With open arms 
Fall on me 
From where you are 
Fall on me 
With all your light' 

There's truly nothing like the relationship between a parent and their child. And when it comes to a father and his son that is an extra special bond. It's definitely a love like no other and if you're a parent yourself, you know exactly what this unconditional love truly looks and feels like. A dad will always be the first person that the boy looks up to and follows as an example and that's exactly what is happening with this father-son duo. 

Andrea Bocelli is one of the most famous musicians and he's been sharing his vocal talent with the world for years. His music has touched hearts all over and, today, he's teaming up with his 20-year-old son, Matteo Bocelli, for a special performance. Together, they are singing a piece called 'Fall On Me' that is all about that special bond between a parent and their child. Andrea commented on the song by saying, "Anyone who is a parent, anyone who knows the precious responsibility of being a mother or a father, will fully grasp the meaning of this piece. 

'Fall On Me' is the first time I have duetted with my son Matteo Bocelli." This emotional song truly hit me hard and I'm sure there are a lot of others that feel the same way. I just know that this special duet is going to be one that neither of these men ever forget.