Celtic Worship Performs Classic Hymn "Because He Lives"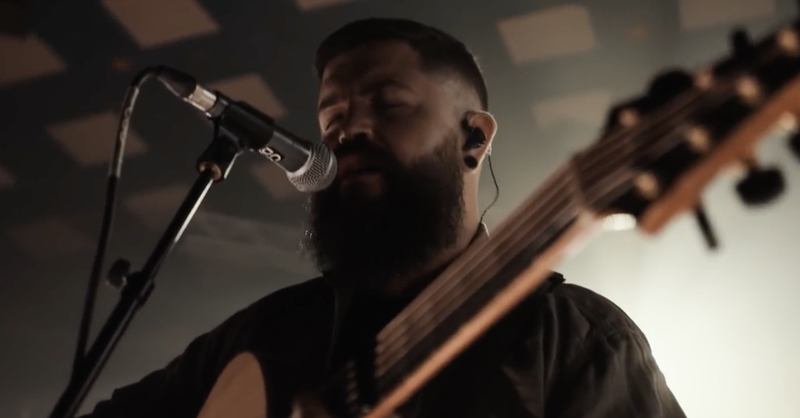 "Because He lives, I can face tomorrow
Because He lives, all fear is gone
Because I know He holds the future
And life is worth the living just because He lives."
Celtic Worship is a talented group of Scottish musicians with hearts for the Lord. Their mission 'is to combine their artistry as professional musicians with their deep love of Jesus and passion for sharing it through meaningful music.'
Today, these incredible folk artists are giving all the glory to the Lord with the iconic words of 'Because He Lives.'
"How sweet to hold a newborn baby
And feel the pride and the joy he gives
But greater still the calm assurance
This child can face uncertain days because He Lives."
Viewers from around the world were touched by this special performance. One viewer said, "Because Jesus lives we have a future and its worth living. Great comfort in a crazy world. Thanks guys for this performance."
Another commented, "The future has seemed a little difficult to face lately. Thank you for the reminder that we don't face it alone."
Keep your eyes turned upon Jesus and He will guide the way.
Isaiah 33:2 "O LORD, be gracious to us; we have waited for you: be you their arm every morning, our salvation also in the time of trouble."
"But when the kindness and love of God our Savior appeared, he saved us, not because of righteous things we had done, but because of his mercy. He saved us through the washing of rebirth and renewal by the Holy Spirit, whom he poured out on us generously through Jesus Christ our Savior, so that, having been justified by his grace, we might become heirs having the hope of eternal life." Titus 3:4-7
"If the Spirit of him who raised Jesus from the dead dwells in you, he who raised Christ Jesus from the dead will also give life to your mortal bodies through his Spirit who dwells in you." Romans 8:11
Learn more about this hymn, its writers, and its meaning here.
Photo credit: ©GodTube