Christian Husband and Wife Perform 'Jireh' Worship Cover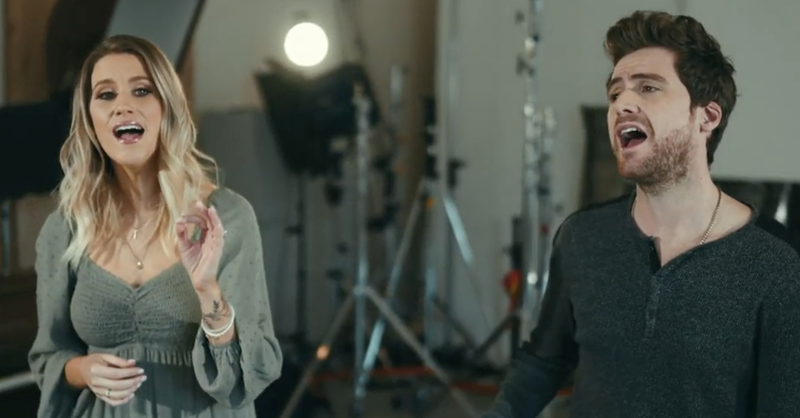 "Going through a storm but I won't go down, I hear Your voice
Carried in the rhythm of the wind to call me out
You would cross an ocean so I wouldn't drown
You've never been closer than You are right now"
Caleb and Kelsey Grimm are an incredibly talented married duo. Known by their stage name, Caleb + Kelsey, these two Christian vocalists have given us brilliant worship covers and secular favorites such as 'Oceans (Where Feet May Fail)' and 'My Heart Will Go On.'
On YouTube, the duo shared their accolades. "With 65 million YouTube views & several #1 selling albums, their music is resonating deeply with their continuously growing fanbase." And through the years, they continue to use their God-given talents to sing praises to His Name.
Today, they're belting out the powerful words to 'Jireh' from Elevation Worship and Maverick City Music. Their voices beautifully complement each other, blending in perfect harmony.
"You are Jireh, You are enough
Jireh, You are enough
And I will be content in every circumstance
You are Jireh, You are enough"
What a blessing to hear this couple stand firm in their faith and proclaim our Lord as King. Who else is singing along right now?
1 John 5:13 "These things have I written to you that believe on the name of the Son of God; that you may know that you have eternal life, and that you may believe on the name of the Son of God."
"Not that I speak in regard to need, for I have learned in whatever state I am, to be content: I know how to be abased, and I know how to abound. Everywhere and in all things I have learned both to be full and to be hungry, both to abound and to suffer need. I can do all things through Christ who strengthens me" (Philippians 4:11-13).
Related article: What Does the Name of God 'Yahweh Yireh' Mean?
Photo credit: ©GodTube