David Crowder*Band - SMS [Shine]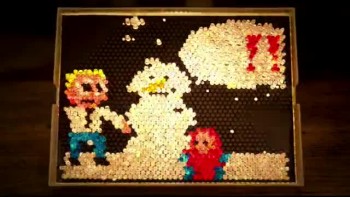 Music video by David Crowder*Band performing SMS [Shine]. (P) (C) 2010 sixstepsrecords/Sparrow Records. Manufactured by EMI Christian Music Group. Created, directed, and photographed by the band. This video was created by using a LITE-BRITE® branded toy
board and 700,000 pegs. The LITE-BRITE®screen images are not computer generated graphics or effects. LITE-BRITE® is a registered trademark of Hasbro, Inc., which does not sponsor, authorize or endorse this music video.