'For All My Life' Acoustic Performance From Taya of Hillsong UNITED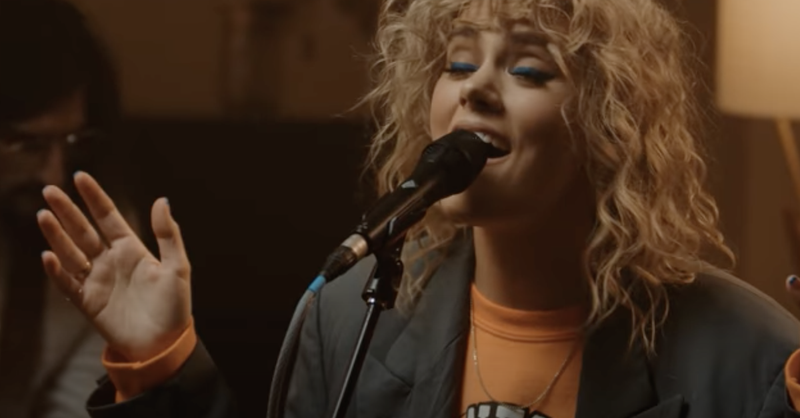 "When my troubles are a little too heavy, who can I turn to, to share the weight?
When my mind is cluttered and cloudy, who can I turn to, to clear the way?
Who can I turn to, I turn to You, I won't lean on my own understanding
I will let go, follow empty-handed, You say Your yoke is easy
You say Your burden's light, so I'll let You lead me for all my life"
Such a beautiful and soulful song! And the lyrics declare how faithful and dependable our God is. Even in times of uncertainty, we can look to Him for strength and comfort.
The song 'For All My Life' is the first single that TAYA has released from her forthcoming debut solo album. The album is self-titled with 14 tracks, and it is TAYA's first full-length project as a solo artist.
"For the past two years I've been working on this, my debut album, self-titled intentionally," TAYA said. "Some people may know my voice but for the first time I get to share with you in my own words and my own melodies, who Jesus is to me. It's an old school record full of stories about the faithfulness of God, His kingdom, His kindness and His mercy."
Listeners may know TAYA's voice from the popular worship anthem 'Oceans (Where Feet May Fail)' by Hillsong UNITED. And now, TAYA is using her gifts to uplift and encourage the Church with her own songs like 'For All My Life.'
"This was the last song written for the record," shared TAYA. "When I looked back over the lyrics, I realized it was my testimony put to melody. It is all about the faithfulness of God no matter the season – a song I can stake my life upon, one I will sing for the rest of my life."
We hope that you enjoyed listening to 'For All My Life' by TAYA today!
Photo credit: ©GodTube