'Nothing But The Blood Of Jesus' Carrie Underwood Live Performance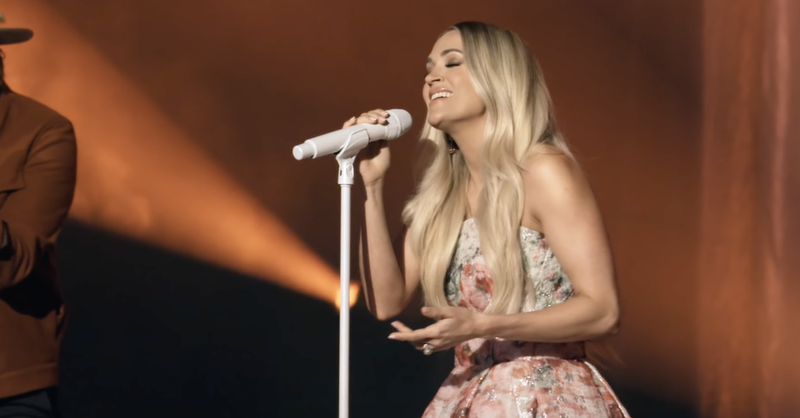 "What can wash away my sin?
Nothing but the blood of Jesus.
What can make me whole again?
Nothing but the blood of Jesus."
Carrie Underwood became a household name after winning the fourth season of American Idol back in 2005. She won over the hearts of America with covers of songs such as Bonnie Raitt's "I Can't Make You Love Me" and "Bless The Broken Road" from Rascal Flatts. After her win, she quickly climbed the country charts and made a solid name for herself in the country music world.
It's been 15 years since that momentous audition and Carrie is committed to using her gift to glorify God. In 2021, Carrie announced that she would release her first full-length gospel album, My Savior. The album reached number one on the music charts with classic hymns like 'How Great Thou Art' and 'Softly And Tenderly.'
Today, she is leading us in worship with a live performance of 'Nothing But The Blood' from her recent Easter live stream. Just listen as she belts out these words of love and praise for our King.
"Nothing can for sin atone: nothing but the blood of Jesus.
Naught of good that I have done: nothing but the blood of Jesus."
1 John 1:7 "But if we walk in the light, as he is in the light, we have fellowship with one another, and the blood of Jesus his Son cleanses us from all sin."
"Lowry wrote, "Nothing can for sin atone: nothing but the blood of Jesus." This hymn calls us to put our complete faith in Jesus for sanctification from sin and salvation from death. Let us rejoice in the gift of eternal life Jesus has given by His blood." - Click here for the full story and meaning behind the hymn "Nothing But the Blood of Jesus."
Photo credit: ©GodTube