'Our God Is Alive' Austin Stone Worship Acoustic Performance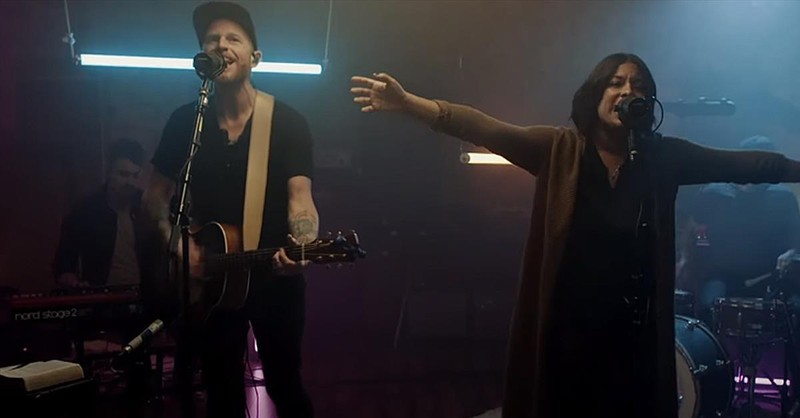 "I'm alive because You're alive
I am free cause You set me free
I'm alive I'm alive in You, Jesus
I am Yours cause You said it's so
I am loved and You won't let go"
Austin Stone Worship is a worship group from Austin, Texas. Founded in part by Christian artist Chris Tomlin, the group formed in 2002 and has released multiple albums over the years. Today, they're leading us in worship with the powerful lyrics of 'Our God Is Alive.'
And this acoustic performance is extra special because the band is also sharing the story behind the song.
Just listen as they belt out these words of love and praise to our King.
"He is Jesus, nothing and no one can stop Him
Nothing is strong as our God is
Our God is alive"
We are freed from our sins because of the love that comes from our Father in Heaven. His mercy and grace reigns down on us and we are blessed to wake each and every day. Amen!
Hebrews 1:3 "He is the radiance of the glory of God and the exact imprint of his nature, and he upholds the universe by the word of his power. After making purification for sins, he sat down at the right hand of the Majesty on high."
Romans 8:1-4 "Therefore, there is now no condemnation for those who are in Christ Jesus, 2 because through Christ Jesus the law of the Spirit who gives life has set you[a] free from the law of sin and death. 3 For what the law was powerless to do because it was weakened by the flesh,[b] God did by sending his own Son in the likeness of sinful flesh to be a sin offering.[c] And so he condemned sin in the flesh, 4 in order that the righteous requirement of the law might be fully met in us, who do not live according to the flesh but according to the Spirit."