'Pie Jesu' Blind Audition Earns Rare 4-Chair Turn on The Voice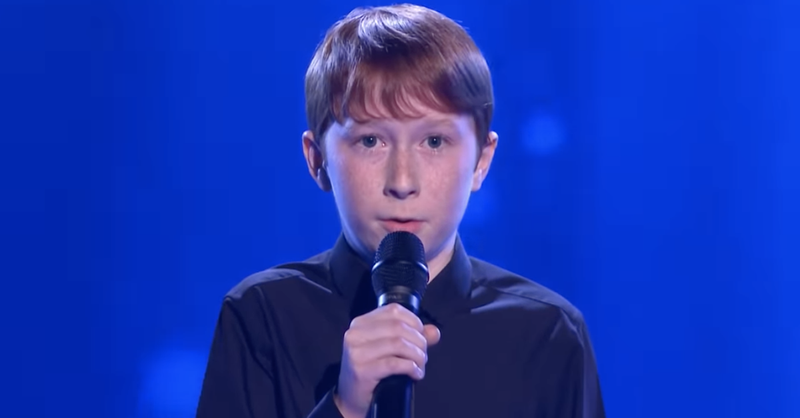 In this clip, a sweet young boy sings beautifully. His tone is pure, and the judges are quickly intrigued by his angelic voice. They start to recognize the innocence in his song and realize that whoever is singing must be young.
He hits high notes so effortlessly as the first judge begins to turn his chair. The crowd celebrates and cheers in this moment for him. Suddenly another judge flips her chair around in excitement. Then, a third, the audience screams in excitement. As the boy hits his final high note with ease, the last chair turns.
The little boy is overcome with emotion at the turned chairs and completing his performance. The judges are touched by the performance. The boy's family claps and blows him kisses. The child is Ethna Hall. He is only 13-years-old from southern Australia.
It is such a joy to watch the purity and excitement in this performance. This little boy shows a great amount of bravery to step onto such a big stage at such a young age.
His response is precious to see him give his all and receive such positive encouragement from the judges and the audience.
Ethan reminds us that in life we have opportunities to walk in faith and try big things or hard things. He sang a song that was special to him, and he did fantastic at it. We can take big and small steps of faith with God and see how He works in our lives as well.
"Trust in the Lord with all your heart, and do not lean on your own understanding. In all your ways, acknowledge him, and he will make straight your paths." Proverbs 3:5-6
More from "The Voice":
"You Raise Me Up" Duet Earns Standing Ovation From the Judges
Photo credit: ©GodTube