'Believe' Father-Daughter Duo Perform With Children's Choir - Inspirational Videos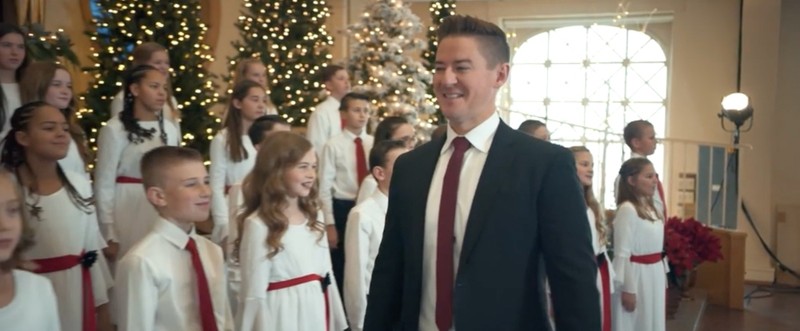 "Believe in what your heart is saying
Hear the melody that's playing
There's no time to waste
There's so much to celebrate"
You may recognize father-daughter pair Mat and Savanna Shaw from one of their many YouTube videos. The duo made headlines earlier this year when their performance of 'The Prayer' went viral. They've continued to create beautiful music together, including some Christmas favorites.
Today, they've enlisted the help of the Rexburg Children's Choir for this stunning performance of 'Believe.'
"Believe in what you feel inside
And give your dreams the wings to fly
You have everything you need
If you just believe"
On YouTube, the pair had high praise for the children's choir. "There is nothing better than experiencing Christmas through the wonder and energy of children. Their faces say it all."
As you listen to these anointed voices, remember that Jesus is the real reason for the season and when we believe in Him, there is nothing to fear.
Hebrews 11:6 "And without faith it is impossible to please him, for whoever would draw near to God must believe that he exists and that he rewards those who seek him."
Source: GodTube
Credit: GodTube-Christmas