10-Year-Old Roberta Battaglia Sings 'You Say' on AGT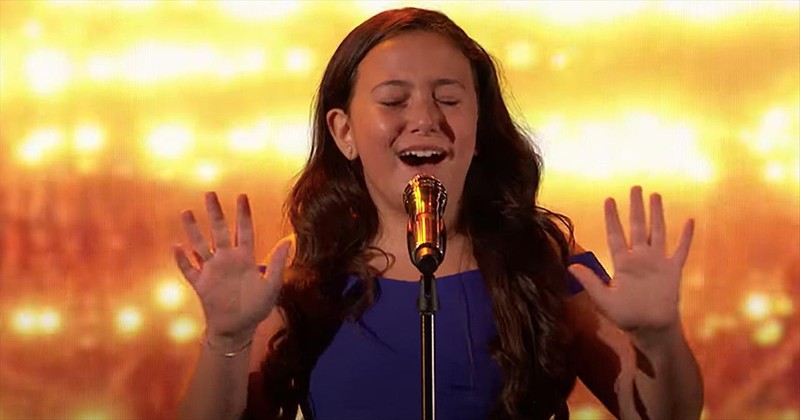 You may remember Roberta from her first audition. When Roberta first stepped on stage, she was full of nerves.
Before her performance, she even needed a moment to calm herself. But as soon as the music started, we all realized that Roberta is unlike any other voice on the show.
She belted out the lyrics to 'Shallow' by Lady Gaga and had the entire theater on their feet. Roberta was overcome with emotion and even shared that she experiences bullying so this moment of acceptance meant a lot.
The entire performance and touching backstory was enough for Roberta to earn the golden buzzer from newest judge Sophia Vergara.
Now, this teen vocalist is back for a stunning quarterfinal performance to 'You Say' by Lauren Daigle.
"You say I am loved when I can't feel a thing
You say I am strong when I think I am weak
And you say I am held when I am falling short
And when I don't belong, oh You say I am Yours"
Lauren Daigle originally released this powerful song in 2018 and it quickly became a smash hit in both the Christian and secular music scene. In just a few short years, this song has spread all across the globe and become a staple in church services.
Now, Roberta is putting her own spin on this modern-day worship song and it's definitely resonating with the judges. Way to go, Roberta! What a gift God has given to her.
Photo Credit: Godtube