12 Stones: American Anthem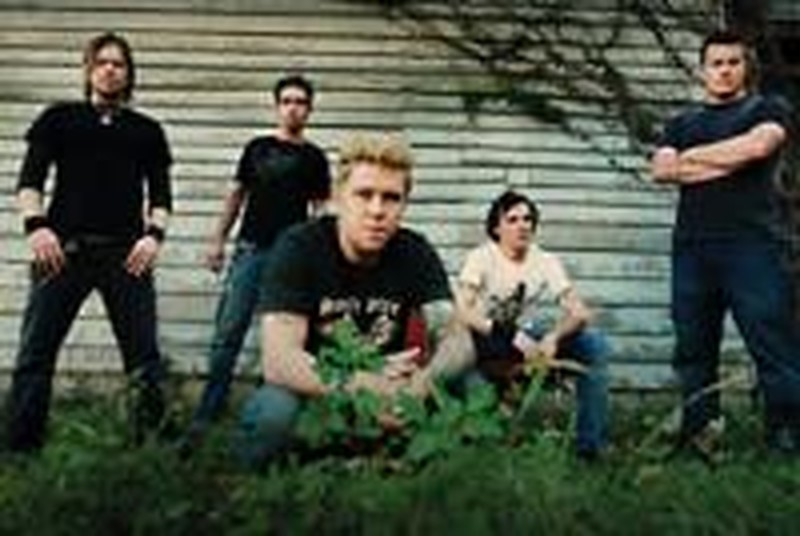 After making its national debut five years ago, the rock act 12 Stones quickly compiled quite the resume: Opening for Creed, headlining 2004's "See Spot Rock Tour" (that had Skillet, Pillar and GRITS on the undercard) and being a featured artist at Creation and other major festivals.
The band's front man, Paul McCoy, even won a GRAMMY® ("Best Hard Rock Performance") for his vocal contribution to Evanescence's 2004 megahit "Bring Me to Life." So then, why is 12 Stones still an underdog?
Autobiographical. That's probably the word best suited to describe 12 Stones' newest Wind-Up Records release, Anthem for the Underdog, which hit stores earlier last month.
"The last three years have had their ups and downs, but Eric [Weaver, guitarist], Aaron [Gaines, drummer] and I have managed to stay close and get through it," says McCoy.
Indeed, and there is a maturation that permeates Anthem for the Underdog, a fulfillment of the raw potential showcased on 12 Stones' self-titled 2002 debut and echoed on 2004's Potter's Field.
That maturity comes from a lot of places. McCoy, Weaver and Gaines have all become fathers since their last tour. They hired new bassist DJ Stange and added former Breaking Point guitarist Justin Rimer to their line-up. They witnessed firsthand the destruction caused by Hurricane Katrina (12 Stones calls New Orleans suburb Mandeville home.). All told, McCoy and his bandmates have taken these dramatic life changes in stride.
"We've been down in lots of ways. There was a time or two when my wife and I paid some bills late—we nearly had our electricity cut off at one point. But wanting to get this record made, to get back in the studio and then back out on the road—never forgetting I have a family to take care of—those are the things I and the other guys have pushing us.
"After Potter's Field, we all had to come back home and get regular jobs." McCoy continues, "I was cooking at a restaurant, among other things. People think life in a band is all fame and glory, but we're really just regular guys with a big passion for music."
That's quite a contrast from the high points the band reached in its earlier days. So it may come as no surprise that McCoy & Co. feel they have something to prove to the rest of the music industry—both the Christian and general markets. Yet, unlike their first two albums, Anthem will not be distributed to Christian retail outlets. "We've always welcomed the way we've been embraced by kids in church youth groups and the big festivals," says the singer. "They always have been and always will be an important part of our audience, but we also recognize that there are some people in the Christian market that don't respect us because we're not interested in using the stage as a pulpit."
And the general market? "We feel like we've definitely been overlooked when it comes to airplay on mainstream radio. We're out to change that with Anthem for the Underdog," says a determined McCoy. Thanks to a stable of radio-worthy cuts like "Lie to Me," "It Was You," "This Dark Day" and "World So Cold," Anthem for the Underdog could very well prove that the third time around is indeed the charm.





© 2007 CCM Magazine. All rights reserved. Used with permission. Click here to try a free issue.