17 Things You Probably Didn't Know About: Steve Taylor
Michael Nolan

CCM Magazine

Published

Mar 23, 2004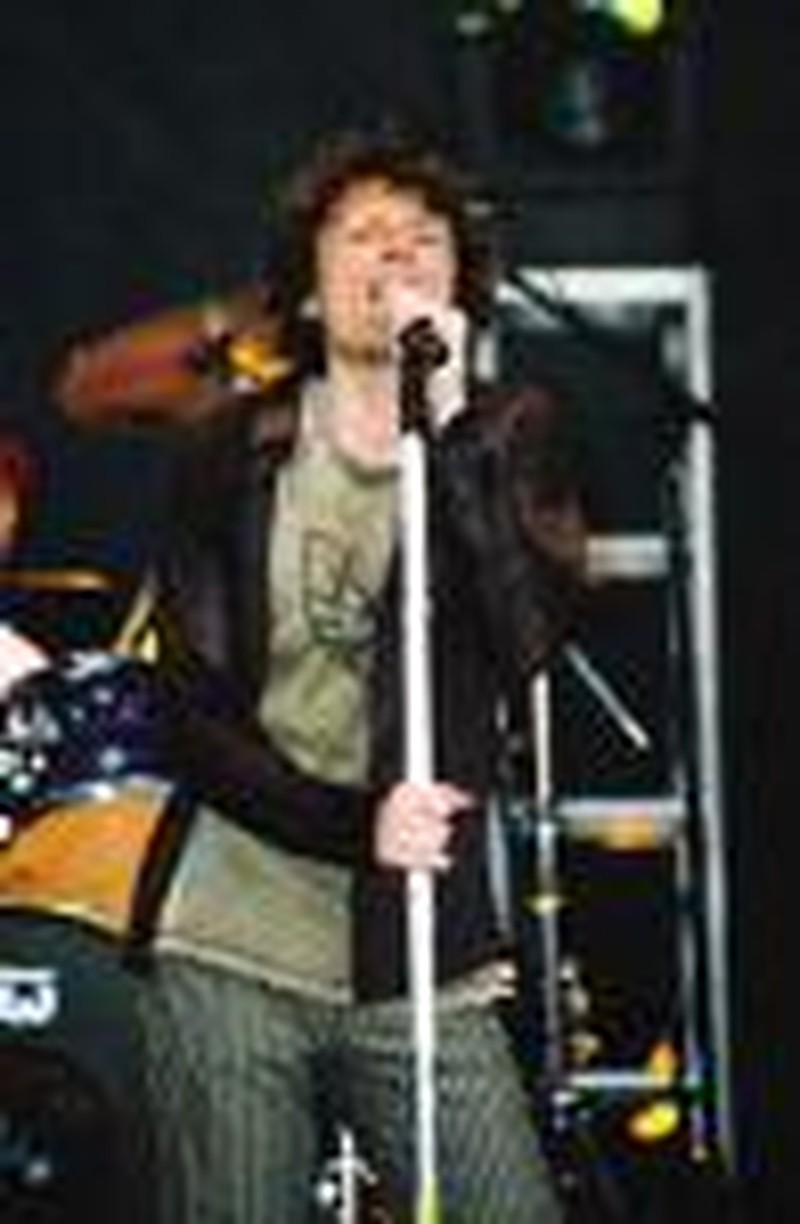 In 1983 Sparrow Records took a chance on a lean, limber youth pastor who cartwheeled and pogo'ed his way into Christian music with an eclectic, enlightened take on punk rock and some mariachi and African tribal callbacks along the way. Steve Taylor broke new ground for Christian music, becoming the first modern rock artist to start selling more than 100,000 copies per album. (Can you say 150,000-plus?) Highly successful turns as a writer, producer (Newsboys, Sixpence None the Richer), music mogul and video director have augmented his career, and Taylor is now focused on the film industry (as a director/producer) with production underway on his first project titled "Second Chance."

26. Coming attraction
"It's 'Training Day' set in an inner-city church," Taylor says of his first feature-length film. Co-written with Ben Pearson and Chip Arnold, cameras roll this summer with a target release date of early 2005.
25. Out with the old, in with the new
"Now I'm in the position of convincing savvy movie people that I'm not just another musician dilettante who thinks it might be fun to make a movie. And I know how they feel," laments the film school alum. "Every time I hear about Russell Crowe, Kevin Bacon or Keanu Reeves playing in a band, I'm immediately suspicious."
24. If only …
While Steve is stepping out of the musical spotlight these days, we wondered what he'd sound like if he were just getting started. "I'd probably be doing hip-hop — maybe something like The Streets."
23. Taking a walk on the mild side
His icon-blasting satire earned him a reputation as a wild child in the mild, formative years of contemporary Christian music. His take: "It's all relative, isn't it? In a genre not particularly known for renegades, it was like being called the 'Teletubby with Attitude.'"
22. Talent scout
Aspiring musicians often ask, "What does it take to make it as an artist?" With a strong record of predicting success, Steve enthuses, "You've got to have undeniable talent; you've got to have a good work ethic; and, ideally, you need to have at least one thing about you that's unique. In concert Chevelle has an amazing 'telepathy' that probably comes from being brothers. L.A. Symphony has all these world-class rappers combined into one crew. With Sixpence, it was Leigh's uniquely beautiful voice singing Matt's songs."
21. "Kiss" and tell
Although Steve was an ardent believer in Sixpence, even he was astonished by the band's success with "Kiss Me." He recalls, "The odds were insane: The band had been on the verge of breaking up, Squint was an indie start-up with no major label affiliate, and this was our first album. I knew 'Kiss Me' was a catchy track, but the original lyrics weren't very memorable. Matt went back to work on it and returned with something so poetic and accessible I knew we had our first single." Following a year of relentless performance and promotion, the song took off. "Ultimately, the biggest surprise to me was the way 'Kiss Me' traveled around the world, spreading love and good cheer to the ends of the Earth. My only disappointment was that it didn't win a Nobel Prize."
20. Don't set up the card table on his account
"My nieces and nephews make me play Monopoly on holidays," he moans. "It's torture."
19. Turf talk from a thin, white guy
Although he's not really a football freak, he says, "I'm a Broncos fan because I grew up in Denver, so I had no choice. It's like skiing — you do it because it's the law. I follow the [Tennessee] Titans because I'm planning on trying out for the team this spring."
18. Clone cook-off
To mark the 20th anniversary of his 1983 debut EP, "I Want to Be a Clone" (Sparrow), Steve reports he "burned an exact duplicate of the original."
17. Procrastinate later
In 1987, he released an album called "I Predict 1990" (Myrrh). Will there be a follow-up for 2010? "Yeah," he sighs, "that sounds like a reasonable deadline. You can't rush these things."
16. Two artists, one house
Many may not know that Deb, Steve's wife, is an award-winning artist (a.k.a. D.L. Taylor) who works primarily in oils. (One of her paintings is in more than one million homes ... as the front cover of Sixpence's 1997 self-titled album.)
15. Cell lockdown
Unlike most entertainment biz folks, Steve resisted getting a cell phone for years. He's finally given in but uses it sparingly.
14. Playing favorites
"I recently came across a fan site that did a poll of their favorite Steve Taylor songs, and I was surprised how closely their top picks corresponded with mine," he observes. "'The Finish Line' was number one, which I'd probably agree with. And in the top 20 were songs like 'Jim Morrison's Grave,' 'Clone,' 'Hero,' 'Jesus Is for Losers,' 'Cash Cow,' and 'Since I Gave Up Hope, I Feel a Lot Better' — all of which I still like. There are also many of the songs I'd written with [Newsboys'] Peter Furler and most of what I wrote with my bandmates in Chagall Guevara. I could list the songs I've written that I don't like, but, thankfully, they haven't conducted that poll yet. "
13. Duet dreams
Unlike most artists of the past 20 years, Steve has never recorded a duet with Amy Grant, Sandi Patty, Russ Taff or Christine Denté. But his ideal? "I wanted to join L.A. Symphony, but they never asked me."
12. His own divine discontent
"I was always surprised when other label heads would admit to me that a particular act of theirs wasn't very good but that they signed it because it would sell," he laments. "Why would you pour your life and the life of your staff into something you don't believe in? If it's good and it doesn't sell, at least it's still good. If it's bad and it doesn't sell, everybody involved looks foolish and desperate."
11. Guilty (dis)pleasures
Steve has very good intentions of answering his fan mail — even those letters he read long ago and hauled to the attic when he couldn't keep up with the volume. "It's like 'The Telltale Heart' up there. I guess I could have hired someone, but my signature is too illegible to be properly forged."
10. All sarcasm aside
For the past few years, U2's Bono has devoted himself to D.A.T.A. (Debt, AIDS, and Trade for Africa), his organization that is strategically pushing for assistance from the world's wealthiest nations. Steve became actively involved by producing a video of Christian artists calling on the church to rise up in support of Africa. "The response was unlike anything I've ever seen in Christian music," he gratefully acknowledges. "Bono was surprised at how quickly the evangelical church led the charge and how effective we were in gaining government support. We were able to mobilize thousands of people who politicians rarely hear from." In December, President Bush announced more than $2 billion in developmental help had been designated for use, primarily in Africa.
9-1. movie maniac
An avid moviegoer, Steve sees 60-70 films a year in theaters. For your consideration, here are his favorite movies for each decade.
1920s: "The Passion of Joan of Arc" 
1930s: "The Rules of the Game"
1940s: "The Bicycle Thief"
1950s: "The 400 Blows"
1960s: "Once Upon a Time in the West"
1970s: "Barry Lyndon"
1980s: "Tootsie"
1990s: "Rushmore"
2000s: "The Lord of the Rings" trilogy

© 2004 CCM Magazine.  All rights reserved.  Used with permission.  Click here to subscribe.