36 Voices Create Virtual Choir and Sing 'Down to the River to Pray'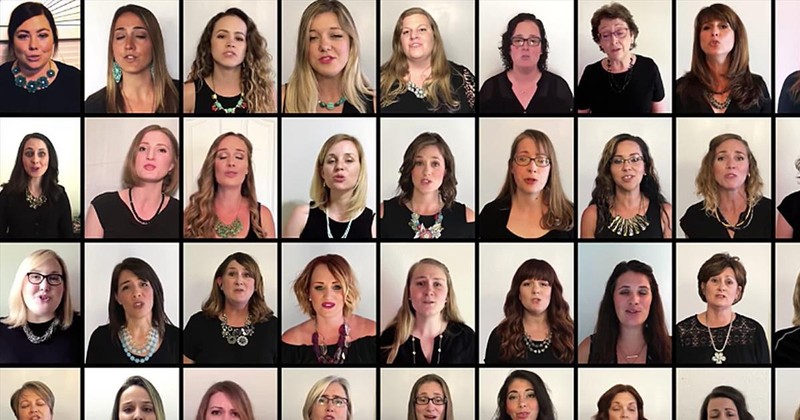 It was a beautiful moment on film when 36 voices came together to perform the beloved hymn 'Down To The River To Pray.'
As the Coronavirus has caused many people to self-quarantine, it is so important to find joy the small moments each day. That's when Tiffany Goodrick decided to add some smiles to the world by creating a virtual choir
Together, these 36 women belted out the words to classic.
"As I went down in the river to pray
Studying about that good old way
And who shall wear the starry crown
Good Lord, show me the way!
When describing the concept, Tiffany wrote on YouTube saying, "The 36 voices you hear were all recorded separately at different times and in different locations. Each woman had only the melody playing in her ear and then sang the part that she wanted, no music was written out. All videos were recorded using cell phones."
It is so incredible to see all of these talented vocalists come together to sing the iconic words of 'Down To The River To Pray.'
"O sisters, let's go down,
Let's go down, come on down
O sisters, let's go down
Down in the river to pray"
During these troubling times, it is so important to remember to turn to God with all of our worries or questions. He will always be there to hold us in His arms and keep us safe from any harm.
Philippians 4:6 "Do not be anxious about anything, but in everything by prayer and supplication with thanksgiving let your requests be made known to God."
Photo Credit: Godtube/Tiffany Goodrick