5 Hours, 13 Minutes, 24 Seconds with CeCe Winans
Michael Nolan

CCM Magazine

2004

18 Jun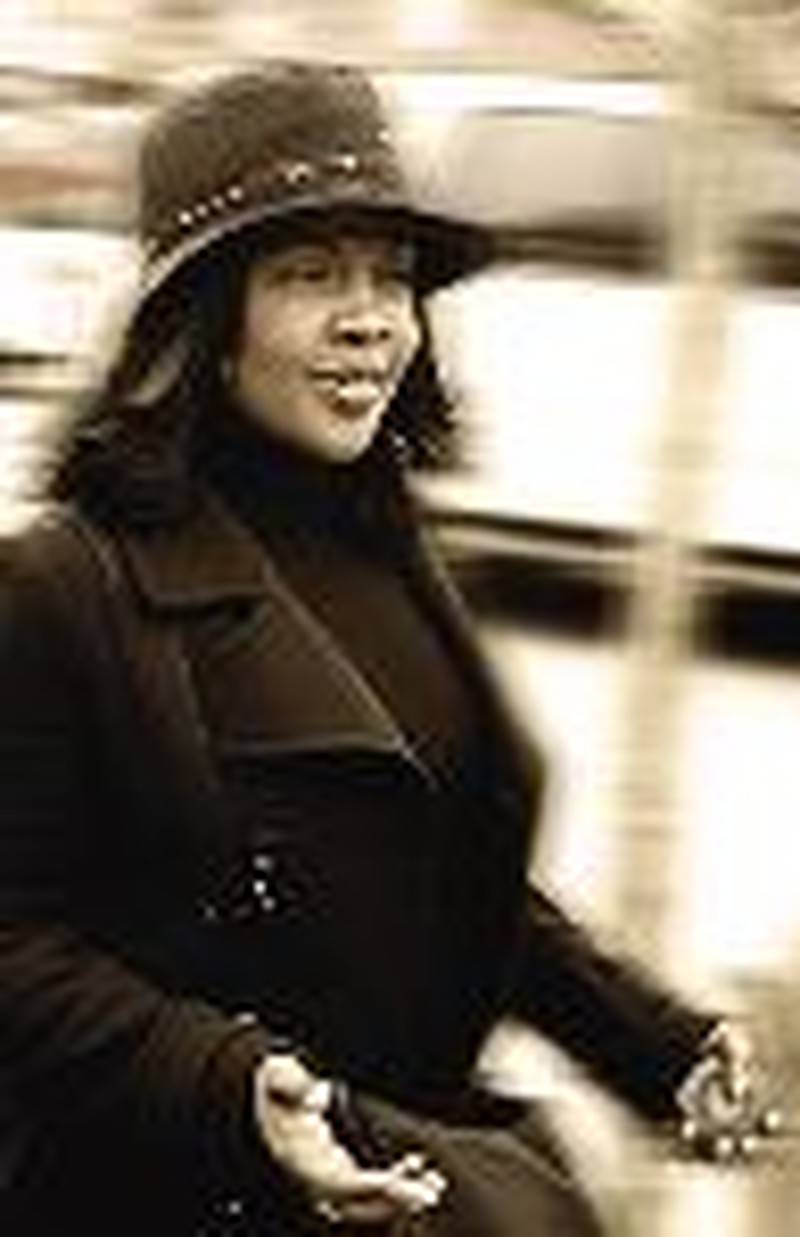 When CeCe Winans' plane touched down in Nashville at 11:50 a.m., she almost hit the ground running – literally. She had just 12 hours and 10 minutes to set her house in order, keep things moving forward on her next album and be ready to board a bus bound for Austin, Texas, for the next leg of her 40-city tour. This "road trip" includes stops at mega churches for a praise & worship-filled concert of music from her latest, "Throne Room" (Purespring/INO/Epic). And the best part for the fans? Free admission.
Fasten your seat belt – it's gonna be a fast ride.
12:42 p.m.
Even though an artist's life in the spotlight seems glamorous, there are a few mundane basics of life that everyone faces – death, taxes and laundry. After unpacking, CeCe demonstrates she can be a domestic diva as she cleans up her act. However, we note that her laundry room is not exactly like yours or mine: Hers doubles as a beauty parlor with a beautician's sink and dryer.
1:32 p.m.
After sorting through the mail and phone messages, she and her husband of 19 years, Alvin, jump in the SUV and head south to Franklin, Tenn. (a suburb of Nashville), for a late lunch at a deli just two doors down from the famous Bennett House recording studio where Keith Thomas (Amy Grant, Vanessa Williams, Selena, The Gaither Vocal Band) is working his producer's magic on her next album.
1:59 p.m.
CeCe orders the soup-and-sandwich combo. For those who crave explicit details, she requested tomato basil soup and half of a turkey sandwich with lettuce, tomato, mayonnaise, a dab of mustard and provolone cheese.
2:13 p.m.
With lunch on the table and a quick blessing, we recap recent history. She and Alvin have spent the past three days in New Orleans hanging out with their 16-year-old daughter, Ashley, and one of her schoolmates, who were on spring break. She notes that seafood and Cajun specialties were the main attraction, followed by lots of walking and window-shopping to exercise those calories away. Clearly proud of the balance his wife maintains, Alvin says, "When she puts that microphone down on the stage, she picks up her 'mom mantle,'" which she clearly wears with enthusiasm.
2:24 p.m.
CeCe mentions she is currently in the care of a voice doctor. Now here's the shocking revelation of the day: "It turns out I've been doing it wrong all along – singing wrong, talking wrong, everything," she confesses. Doesn't seem to have held her back, huh? She's being coached on how to breathe and emote so her voice will remain in top shape for years to come. Good news for us!
2:47 p.m.
Walking down Fourth Avenue in Franklin, CeCe delivers a singing telegram to her mother-in-law on Alvin's cell phone. Even her rendition of "Happy Birthday" has that marvelous note-bending touch that is sooo CeCe.
2:52 p.m.
We duck into a drug store to indulge CeCe's prevalent passion: greeting cards. Although she enjoys looking for clothes and accessories – especially shoes and purses that match, she is all about greeting cards. "Every card has to be the right card," she emphasizes. Just how committed is she to this? "I've prayed for the right card," she confesses. With the expansive Winans family, plus eight godchildren and a horde of friends, she's always on a quest. Today's search for her father's 70th birthday doesn't turn up a winner – but she'll keep looking. Count on it.
3:03 p.m.
She slips out the back door and strolls over to the Bennett House to talk about the tracks that have already been recorded. Keith, keyboard extraordinaire and technological genius, gives CeCe a friendly hug and quickly settles into a conversation about the songs CeCe has reviewed on the road. Switching gears from the highly meditative album "Throne Room," she's revving things up with a full-force pop/R&B adventure. Her critique is punctuated with an abundance of praise: "I don't know what you're doing to get that, but it's like woooo," accompanied by a blissful look toward heaven. Among the new arrivals was a second, completely different arrangement for one of the songs she already loved. Conspiratorially she advises, "They did this other one when I was gone." The merits of both were discussed without a firm decision made.
4:27 p.m.
With Alvin pursuing other errands, CeCe's assistant arrives to take her home. Keith and CeCe plan to meet back at the studio later in the evening for a writing session. Don't be surprised to see another Winans debut in the album credits: CeCe's 18-year-old son, Alvin Jr., who is a college freshman with music on his mind, has also been contributing to the writing and sonic ideas.
5:30 p.m.
Back at home, CeCe continues to return calls. She's trying to track down a teenage girl from her church whose life is coming apart with a series of family problems and bad choices. She doesn't reach her, but she'll keep trying. Then a call comes in that makes her day: Another girl from the church phones to report on her encouraging grades from school. CeCe beams as she praises the girl's success. When she hangs up, she observes, "I'm not sure just what I'm supposed to do, but I feel like the Lord may be moving me toward some kind of ministry to teenage girls. The pressures and dangers are just unreal." It's apparent that, at least on an informal basis, the ministry is well underway.
5:48 p.m.
Ashley comes down from her bedroom for a quick mother-and-daughter photo before heading out to church. Describing Ashley's aspirations for a career in acting, the concerned mom admits with a mischievous look, "I just don't want to see this one end up on 'MAD-TV.'" They laugh.
5:55 p.m.
Alvin arrives from his marathon errand-running. Unless he is hungry, CeCe announces that the kitchen is closed. After a little time to repack, it's back to the studio and that midnight ride to Texas.

© 2004 CCM Magazine.  All rights reserved.  Used with permission.  Click here to subscribe.