7-Year-Old Claire Crosby Sings 'I Know My Redeemer Lives'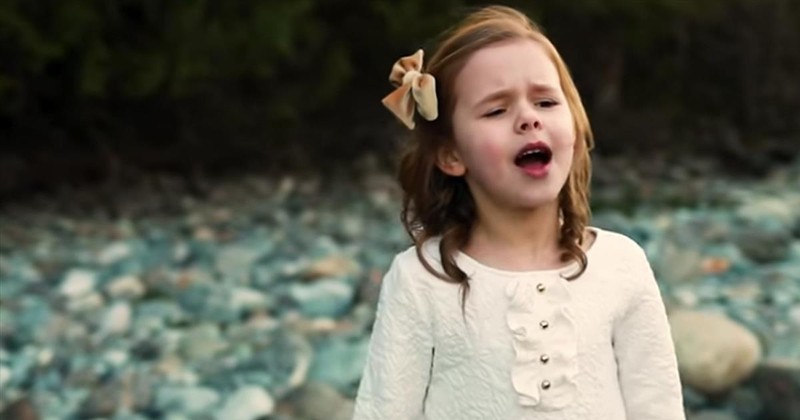 Little Claire Crosby and her dad became Internet sensations after their precious duet 'You've Got A Friend In Me' went viral. Since that time, Claire has been keeping busy with talk show appearances, a thriving YouTube channel, and more adorable covers of our favorite songs. She even recorded a special melody of every single Disney princess song at Disney World.
Today, she's helping us celebrate the Easter season with a performance of 'I Know My Redeemer Lives.' For centuries, this song has touched hearts all over the world.
Even today, the words continue to ring true as a cry to the power and glory of our Father in Heaven.
"I know that my Redeemer lives.
What comfort this sweet sentence gives!
He lives, he lives, who once was dead.
He lives, my ever-living Head.
He lives to bless me with his love.
He lives to plead for me above.
He lives my hungry soul to feed.
He lives to bless in time of need."
In times of uncertainty, it is so important to remember that God is in control. Not even death can stand in His way
"He lives, my kind, wise, heav'nly friend,
He lives and loves me to the end;
He lives, and while He lives, I'll sing;
He lives, my Prophet, Priest, and King"
1 Peter 1:3: "Praise be to the God and Father of our Lord Jesus Christ! In his great mercy he has given us new birth into a living hope through the resurrection of Jesus Christ from the dead."