A Change of Heart
David McCreary

CCM Magazine

2005

11 Jul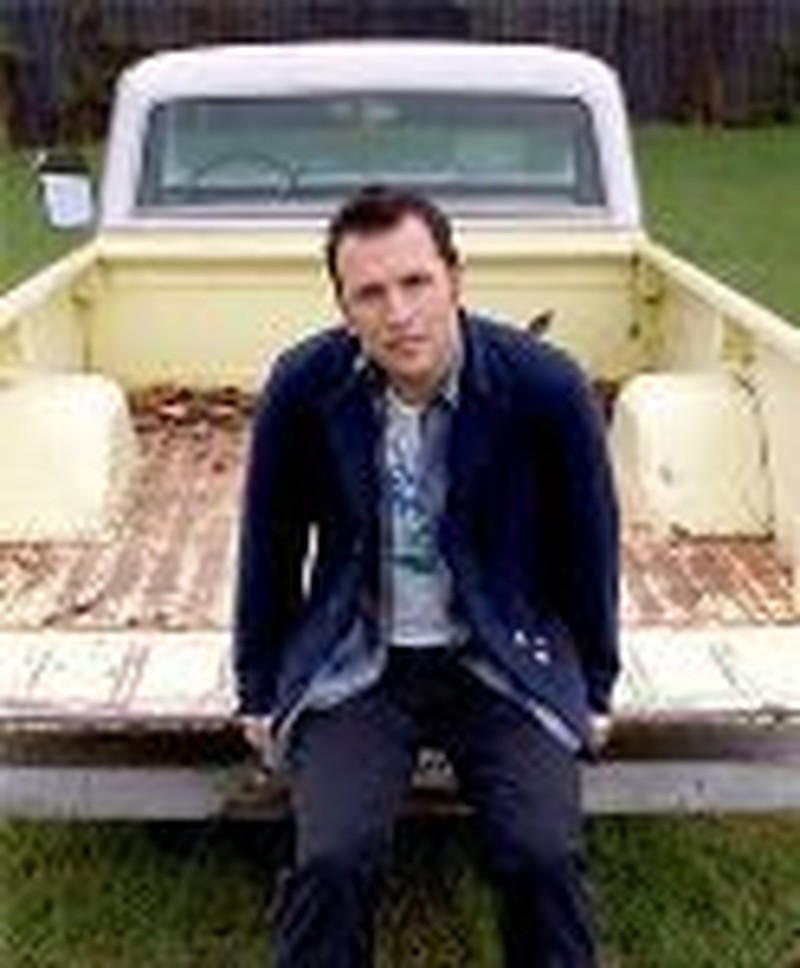 In the course of a few earnest stanzas, the 1979 classic hit "Cool Change" by Australia's Little River Band epitomizes an individual's yearning for a new direction in life.
If anyone could rightfully lay claim to this song as a personal anthem, it would be fellow Aussie Paul Colman. After beginning his career performing solo gigs in small hometown clubs, the former schoolteacher-turned-musician eventually found success fronting popular pop/rock outfit Paul Colman Trio (PC3). The group enjoyed widespread critical acclaim, industry accolades and a headlining tour across America.
Then, suddenly, Colman changed course.
Fans were stunned last year when Colman announced that PC3 had called it quits. Considering the group had released four studio projects (two with Essential Records), amassed several radio hits and earned a 2003 Dove Award for "New Artist of the Year," a breakup seemed ill-timed at best.
But while things appeared glossy, beneath the veneer the group struggled with harsh realities:  Incessant touring took a grueling toll on family life, financial troubles ensued when record sales failed to meet projections and Colman wrestled privately with the allure of fame and the sting of disillusionment.
"We were spending five days a week on the road making a meager monthly income, and it became too tough," Colman tells CCM. "I basically told the guys that as much as I wanted to keep going, I couldn't do that and keep my marriage and family together. So that was it." [According to Colman, former band mate Grant Norsworthy now plays bass for modern worship group Sonicflood, while drummer Phil Gaudion currently produces and engineers albums back in Australia.]
After months of prayer and soul-searching, Colman decided to return to his roots. His debut recording with Inpop, "Let It Go," represents his first individual – and fourth overall – solo effort since 1997. Produced by Ed Cash (Chris Tomlin, Bethany Dillon) and Vince Emmett (Rebecca St. James), the disc resonates with Colman's signature Brit-influenced sound though with slightly softer treatment.
"I'm now at a point where I realize that my passion isn't to be the lead singer of a band," Colman confesses. "My passion is to be a performer who has versatility and can have the freedom to be who I really am."
So just who is the "real" Paul Colman? He's a 37-year-old affable mate who enjoys golf, reading and breakfast burritos (at least that's what he noshed on during the interview). He's also a plainspoken gentleman who treasures date nights with his wife, Rebecca, and quality time with daughters Katherine and Elizabeth. Typically, Colman now spends three to four days a week with his family, time he says he wouldn't trade for anything.
Asked if he ever considered giving up music altogether, Colman glibly answers, "Yeah ... every week," then continues, "I'm constantly assessing the strain on my family. If my wife ever says 'It's me or your music,' then it's game over for music."
When it comes to his current project, Colman shares that the album reflects a new phase in his relationship with Christ:  a point of total dependency in Him. "Whenever I look back at my life, I've always felt that I could get myself down the track, and I didn't really let God take control," Colman admits. "It's like my hand was superglued to the steering wheel. But I came to realize that I needed a fresh change."
"Let It Go" is the soundtrack of an artist learning what it means to give Christ full authority, and, fittingly, themes range from celebrating God's mercy to finding respite in Him. Colman says as he listens to the album's lyrics, he becomes increasingly aware of God's redeeming power.
"For the first time, I'm discovering how to give God control of every area. The peace I've experienced is priceless. I may not sell as many records, but I don't care. That's not my major source of validation anymore."
Evidence of Colman's spiritual revolution is captured in "I Owe It All," the artist's favorite song on the set. Consider these poignant verses:  "It seems too good to be true/That all I've got to do/Is learn to let go/I lay this burden down/And I let your love surround/All of my soul/When I'm broken, you mend me/Healer Divine/And all that I've got to do/Is learn to follow you/Let your grace break through."
Now that's a cool change indeed. 

© 2005 CCM Magazine.  All rights reserved.  Used with permission.  Click here to subscribe.