A Global Worship Movement
Andree Farias

CCM Magazine

2007

17 Apr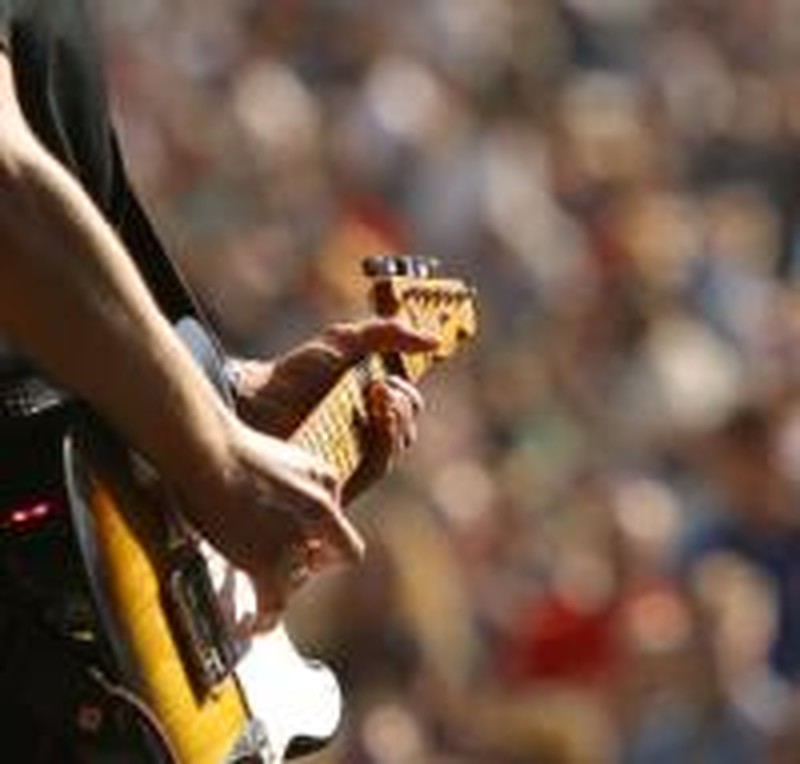 Given the popularity of praise and worship music in the past decade, it's easy to think of the "worship movement" as a stateside phenomenon. After all, we have Chris Tomlin, the Passion conferences and "Open the Eyes of My Heart" – all homegrown, all-American flagships of the genre.
But let's not give ourselves too much credit. Truth be told, many of the most classic, enduring and popular praise songs – the very backbone of today's worship music – are being born in foreign lands.
For example, did you know that the most popular modern worship song in America today was actually written by an Englishman? Sure enough, "Here I Am to Worship," a recent standard in the modern church and the most sung in congregations across the United States, according to Christian Copyright Licensing International (CCLI), was written by Tim Hughes, a worship leader and recording artist in London.
"There's something really organic and beautiful about how a song will slowly take off," says Hughes, also responsible for "Beautiful One," another song on the rise. "Word gets out, and the song starts to get played by different worship teams. Before long it's on an album, and then, suddenly, you hear it being sung all over the world."
"Here I Am to Worship" isn't the only worldwide hit. "Blessed Be Your Name," "Come, Now Is the Time to Worship," "Shout to the Lord," "The Heart of Worship" and "Lord Reign in Me," among many others, are all standards in their own right, sung by millions every week. They come from all four corners of the earth – Australia, the United Kingdom, South Africa, Canada – all testaments to the vitality of international worship.
It's hard to pin down who started it all. Depending on the branch of worship music, everybody will give you a different answer.
British rockers Delirious are the undisputed pioneers in terms of the modern worship side of things. (Matt Redman is a close second.) If it's big-church worship, many will say Darlene Zschech and her Hillsong Australia team are its chief architects. Contemporary worship is often attributed to various veterans such as Graham Kendrick, Brian Doerksen, Brenton Brown and Kathryn Scott.
It was actually these last few who spearheaded two of the most influential albums in the history of international worship music: "Come, Now Is the Time to Worship" and "Hungry." Recorded in England and released in 1998 and 1999, respectively, they were issued unassumingly, but quickly became cornerstones of the genre. "Hungry," in particular, sold more than 400,000 copies – an impressive figure for a worship recording.
"We captured something very special [when we recorded 'Hungry']," says Doerksen, who produced the album and himself wrote "Come, Now Is the Time." "I just didn't know the church would ever hear it, because there was no marketing campaign behind that project. It just spread by word of mouth."
This is perhaps the biggest difference between worship birthed overseas and the States – the lack of an industry behind it. In other parts of the globe, there just isn't a solid infrastructure – promotional budgets, radio stations, retail outlets – for new worship songs to be heard. Yet, for someone like Hughes, that's the whole beauty of it.
"I love watching the journey of a song or a worship leader," he says. "It feels much less product and name-driven. If God's hand is on it, then it will naturally happen."
Today, many international worship leaders are on this natural journey Hughes speaks of. In addition to those we've already mentioned, Aussie favorites Hillsong United (or simply United, for short), Parachute Band and Robin Mark are just some of these representatives continuing to serve the church, even if there's no radio hit or Gold album in sight for them.
"I think that anywhere there are hearts turned to God – that are willing to be transparent and vulnerable – that's where there is still vibrant worship," adds Kathryn Scott. "It might look different in different contexts, but it's still the type of worship the Father is looking for. Along the way, the melodies will change, and the lyrics depict different aspects of God … but the vibrancy is all to do with what is going on in changed lives."


© 2007 CCM Magazine. All rights reserved. Used with permission. Click here to subscribe.