A Personal Perspective: Love in Action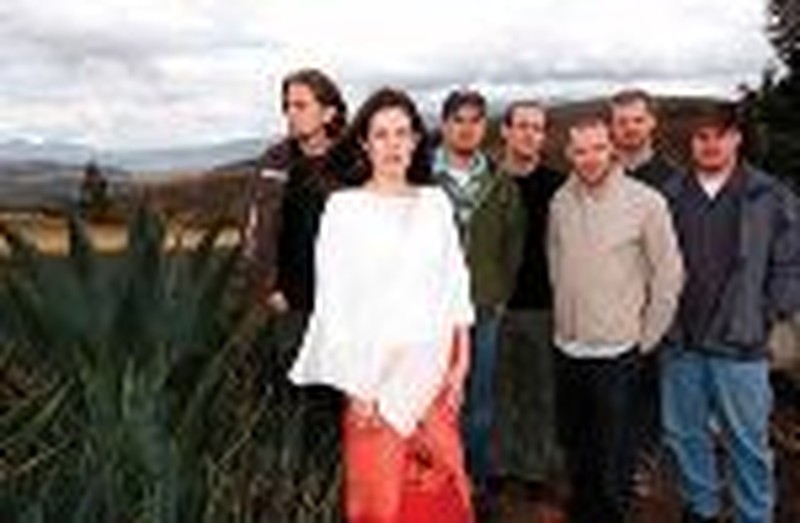 Getting involved with Compassion International, for me, was originally just a good decision rather than a passion. But looking back, I see that it was the beginning of my heart being broken for the gospel of Jesus Christ being spread worldwide.
What had an impact on me most over the years traveling with Compassion was the simple faith of the believers I met. Whether they were children, young adults or older parents, they had a joy and a peace that I somehow had missed out on growing up as a Christian involved in church and doing all of the "right things." Instead of coming home from the Compassion trips feeling like I had given something to the people I met, I quickly realized that I wanted what they had — simply a pure understanding of who Christ is and who I am in Christ, the joy of knowing my Creator, the gospel.
We, in Caedmon's Call, have been involved with Compassion for about six years now and got involved mainly because of how highly Rich Mullins spoke of the organization and the enormous impact it made on his life. After meeting the leaders of Compassion, we were very impressed with their vision. We learned that they have been around for more than 50 years, which says a lot. I am sure there are many organizations with a great vision and even a great history; but, for us, the integrity and character of the leaders we met spoke loudly to our hearts. Out of hundreds of child sponsorship organizations, Compassion is consistently noted for its superior financial integrity by numerous publications and financial accountability groups.
We are a fairly cynical group, which can be a fault at times; but in this case, particularly, it was important for us to believe in Compassion and what they were doing if we were going to play a part in it. Caedmon's involvement with Compassion had to be an honest expression of who we were and what we were called to do in order to hold true to our vision and calling. Little did we know just how much this focus on missions would shape who we are and what we are called to do.
To date, our travels with Compassion have taken us to Haiti, Bolivia, Ecuador, Brazil and India. Each trip has had its own set of memories that I will treasure for the rest of my life. But more than memories, there are relationships that are being built and cultivated through Compassion. Families are brought together so many times just because of a simple relationship that one of their children has with a Compassion sponsor in another part of the world.
Young men and women are earning degrees through the Leadership Development Program (LDP) that will further their respective communities and improve the current living conditions for their families. Character is being instilled in these children because they are seeing the gospel of Jesus Christ lived out through Compassion by having their immediate needs met. So many times meeting immediate physical needs is the first step to meeting spiritual needs.
Understanding the gospel is understanding who Christ is and who we are in Christ. Living the gospel is putting "hands and feet" to this understanding.

Todd Bragg is a founding member of Caedmon's Call and the band's drummer. Click here for CCM's feature story on Caedmon's this month.

© 2005 CCM Magazine.  All rights reserved.  Used with permission.  Click here to subscribe.