Aaron Shust: Whispers, Shouts & Shust
Lindsay Williams

CCM Magazine

2007

4 Sep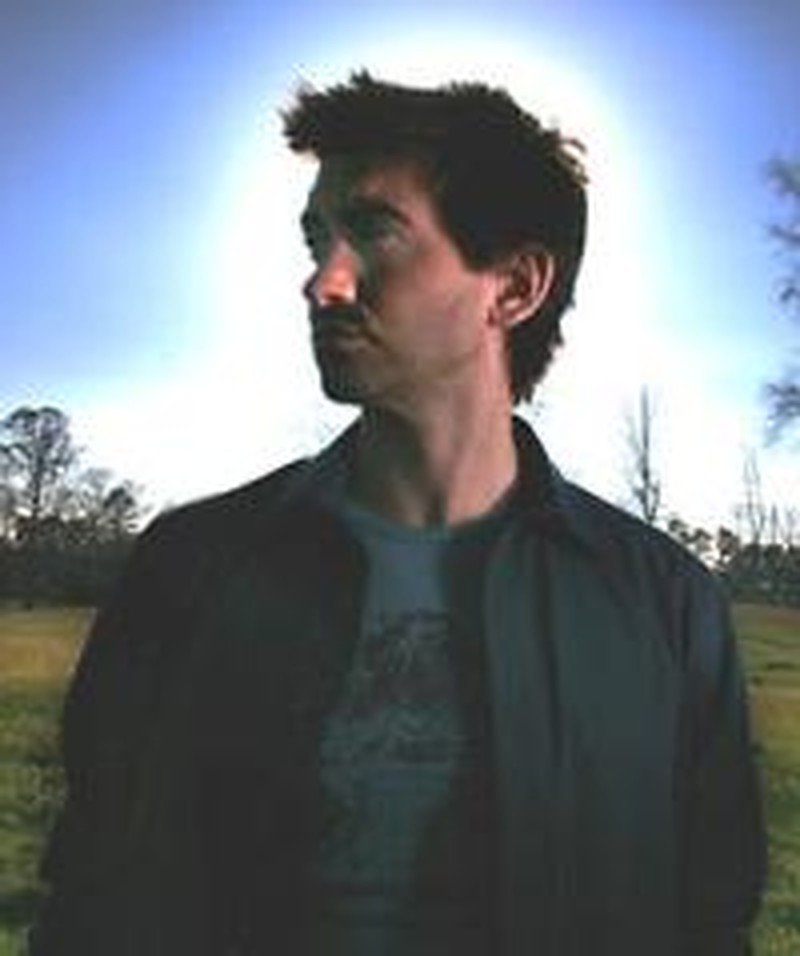 "This isn't a starving artist story. I had a full-time job. I was leading worship. I was doing music. I had a platform every other Sunday in front of a couple thousand people. But still, my songs could be realized." You heard it straight from the source. Aaron Shust wasn't looking for a record deal. He was simply using his gifts.
Growing up right outside of Pittsburgh, Aaron Shust sang his first solo at age four during a church performance. In high school, he played volleyball and sang bass in a competitive chorus. Continuing to foster his love for music at Toccoa Falls College in Georgia, Shust majored in music education with plans to become a high school chorus teacher. Although he began writing during college, Shust didn't start performing his songs until after he graduated. Then in 1999, he was asked to join the staff at Perimeter Church in Atlanta as a full-time worship leader.

"I thoroughly enjoyed it," says Shust. "But inside of me, there was the artistic bent that 'I want to write [other] music, too. I want the music that I'm writing to be shared. I would love it if people wanted to sing along with me.'"
So, Shust agreed to lay down some tracks in a church member's basement. With the intent of recording an album that he could sell in his church's bookstore and out of the trunk of his car, he planned to produce only 2,000 copies. It was during this recording process that Shust encountered a defining moment. He says he remembers thinking, "Somebody might be writing a review of this album, and I'm not sure I want that. I'm not sure it's good enough to be on a shelf. I'm not sure it's good enough for anybody to like."
Not good enough for anyone to like?
Fortunately, his producer was pitching the record to labels on the sly. The end result? In an unusual move for a worship leader, Shust chose to sign with a general market label based in Atlanta—Brash Records. "I'm sure my journey is full of bad news. I just don't know about it," he says. "To this day—and I haven't asked—I don't know how many [Christian] labels in Nashville turned it down. I was focused on where God had me in the present."
While many might be surprised that Shust signed a general market deal, it seems to be working out just fine for this multi-Dove Award winner. "I liked the idea that it was a mainstream label. They told me from the beginning, 'We're not going to try to put restraints on you. We're not going to try to make you take the word "God" out of your songs.' [They're] a mainstream label, but I'm a Christian artist. I write about my journey with God," he says.
And what a journey it's been. The little album that he doubted was "good enough for anybody to like" went on to sell more than 200,000 copies and counting. And Shust walked away from this year's Dove Awards with three birds in tow.
Prior to the Doves, Shust wasn't sure he would win anything and tried to put the pomp and circumstance into perspective: "Dang it. It doesn't matter. It's going to be a doorstop eventually. But, all that being said, I think what it represents is the fact that people have said, 'We like your song. We think you're a good vocalist,' which means I've tricked them, and they obviously haven't come to any concerts and heard me live, because they wouldn't have nominated me for 'Male Vocalist.'" All joking aside, Shust is grateful for the affirmation.
Clearly, Aaron's songs affect people—chief among them are other artists. Take former tour mate Nichole Nordeman, for instance. "What a joy to stand to the side of the stage each night and watch the faces of people connecting not just with Aaron's songs, but with his soft heart," she asserts. "He carries around a genuine burden for people—the kind of brokenness that left many each night wanting to hear more about God's pursuit of their hearts. I was one of them."
Shust hopes he was able to capture this type of emotional encounter on his new disc, Whispered and Shouted. "I wanted the songs to be more experiential for the listener," he says. "I tried to imagine what it would be like to listen to the whole album straight through on a drive. It propels the listener forward in the journey that I'm taking musically." Yet, Shust is more concerned with artistic integrity than filling a certain niche. He says, "I'm going to play the music that I feel God's given me. And if people don't want to listen to it, they won't, and I'll get a new job. And I'm okay with that, because God's plan is not messed up."
Whether leading worship at church, touring or spending time at home with his family, it's obvious that Aaron's songs are simply a testament to what he lives out daily. Fellow recording artist and friend Brandon Heath attests, "[Aaron's] someone I look up to not only in his music, but more for his love for his family. The guy has passion, and you can hear it in his voice when he speaks about his wife, his son and his God. I think it translates into his music, and people can feel it when they listen."
As for Shust, he's simply content with where he's at. "God always has us where we are, and if we would simply look around and take a reality check of where we happen to be standing today, we have a sphere of influence. We can waste our time dreaming about what we want to do in the future and miss out on the opportunities He's given us today."




© 2007 CCM Magazine. All rights reserved. Used with permission. Click here to try a free issue.