4 Adorable Sisters Sing 'Oh How I Love Jesus'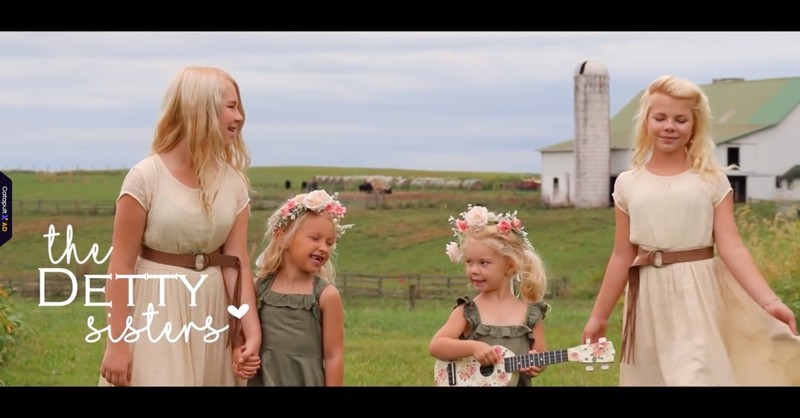 "There is a name I love to hear,
I love to sing its worth;
it sounds like music in my ear,
the sweetest name on earth."
The Detty Sisters are comprised of four country cuties from southern Ohio. Peyton, Cadie, Lily and Sophia have all been singing worship songs since a very young age. Peyton and Cadie would sing in church and it eventually transformed into playing other venues and even releasing an album of hymns.
Today, the sisters are belting out the words to 'Oh How I Love Jesus.' Even Mom jumps in to help praise our King!
"O how I love Jesus,
O how I love Jesus,
O how I love Jesus,
because he first loved me!"
We are so grateful to the Lord for all of His mercies and blessings. Even when we don't deserve it, He continues to shower us with His grace. As these iconic lyrics say, we love Him because He loved us first. What a beautiful statement of His message!
Isaiah 53:5 "But he was wounded for our transgressions; he was crushed for our iniquities; upon him was the chastisement that brought us peace, and with his stripes we are healed."
Credit: Godtube
Source: The Detty Sisters